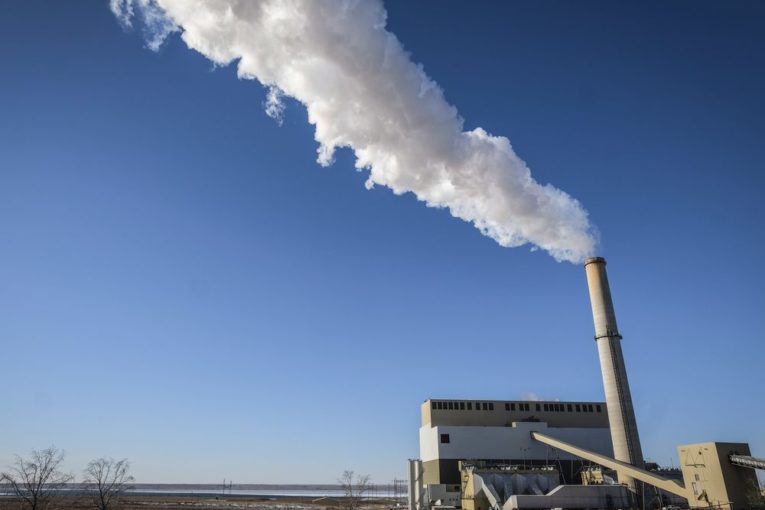 Alex Stone has worked as a heavy equipment operator at the Sheerness coal mine south of Hanna for a decade.
His brother also works there. So does his father.
As the province moves to phase out coal-fired power generation by 2030, workers like Stone face a precarious employment future.
Almost 2,000 people work today at coal generating stations and associated mines across Alberta, in communities such as Hanna, Wabamun and Forestburg.
Within 13 years, the provincial government expects more than half of those workers — 1,100 to 1,200 people — will be laid off, meaning there's a chance the 29-year-old Stone will lose his job.
Born and raised in Hanna, Stone's family, friends and girlfriend live in the town of 2,600 people in east-central Alberta, where he also has a house.
"You don't want to leave, but it kind of forces a guy to think about the possibility that you have to leave. I've got ties here," he said.
"Getting a job here in a small community, you're a hometown kid, you would like to stay."
The loss of jobs in the sector — along with the fallout for Alberta communities powered by coal — has become one of the biggest tests facing the Notley government since it unveiled its climate change plan in 2015.
For almost two years, affected workers and civic leaders have been waiting for a master plan to deal with the upheaval as the province phases out coal-fired electricity to curb greenhouse gas emissions and reduce its impact on Albertans' health.
The province released its strategy Friday after receiving 35 recommendations from an advisory panel it set up to examine the issue.
Economic Development Minister Deron Bilous and Labour Minister Christina Gray unveiled a $40-million assistance program — financed with money from the new carbon tax — to assist workers.
It wants to bolster Employment Insurance (EI) benefits so coal and power workers who lose their jobs would see their benefits increased from 55 per cent to 75 per cent of their previous earnings.
For workers looking to retire, it wants Ottawa to extend EI benefits to 72 weeks from 45.
However, it needs federal assistance do that and ensure these top-up payments aren't clawed back.
Bilous is calling on the Trudeau government to help, noting federal regulations are also mandating coal-fired electricity generation must be phased out by Dec. 31, 2029.
"The federal government has a responsibility to support the workers of this province," he said. "We are calling on them today to step up to the plate."
Bilous expects somewhere between 100 and 200 workers in the power and coal sector will lose their job next year.
Some employment at power plants will be retained as coal-fired facilities are converted to burn natural gas, although details are still being developed by various generating companies.
The province is also going to offer additional money for retraining initiatives, which could cost another $20 million to $30 million, coming from Alberta Labour's existing budget.
This will include money for tuition vouchers for workers who want to take post-secondary classes, financial help for professional certification courses and third-party retraining.
"It is something, but I don't know, you are losing a good-paying job," Stone said of the package.
"I still feel uncertain about what is actually going to happen here. It's scary, right? You think in the next couple of years you could be out of a job."
Another concern is what this transition will mean for the town as coal has played a key role in the local economy for decades.
Mayor Chris Warwick is pleased the province implemented recommendations from the coal advisory panel, noting it's crucial to offer retraining to younger employees and to bridge older workers through to retirement.
But he's worried the local economy will be squeezed, as many coal-related jobs will disappear.
"If we lose 100 mine jobs and you train them up to be something else and (they) move out of town … it's a pretty significant impact to the economy of our town," Warwick said.
The community is trying to attract new companies to the region that would create employment, such as renewable energy developers who want access to the existing transmission grid.
Earlier this year, Warwick was critical of the NDP government for not communicating enough with impacted workers and communities, but said that situation has improved.
"It seems like they are starting to listen to what we have to say," he added.
"We've never asked for a cheque. That hasn't been our goal. Our goal is to come up with some projects that we can have in our region that will help offset the loss of jobs."
It's not just in towns like Hanna where there's concern.
Al Kemmere, president of the Alberta Association of Municipal Districts and Counties, said some coal communities near Edmonton should be able to make the transition as workers retrain and find employment in the city.
But in places like Forestburg or Hanna that are longer distances from urban centres, it will be more difficult to retain residents if they have to go elsewhere for school or work.
Related
As U.S. hosts event praising coal, Canada's environment minister blasts its use via Twitter
Global showdown over coal is coming — and Canada's in the middle of it
NDP launches $40-million fund to support unemployed coal workers
"Unless the province finds ways to move businesses into those communities, it's actually, potentially, accelerating the decline in those communities," said Kemmere.
Labour groups called the government's new transition plan a step in the right direction.
And it is a good start.
But it is only the first of many steps the province will need to take in the years ahead as 1,100 people lose their jobs.
As Alberta phases out coal-fired electricity, the hard work has only begun.
Chris Varcoe is a Calgary Herald columnist.

You can read more of the news on source