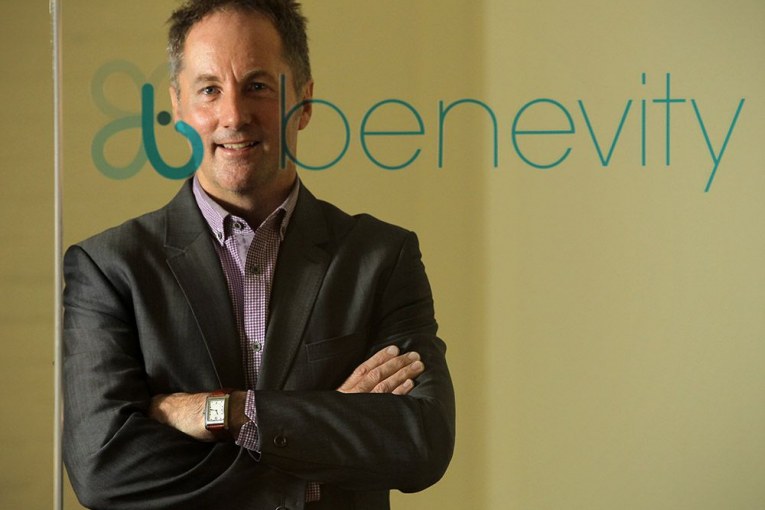 In a period of great economic upheaval in Alberta, one December day showed two different pathways to the future: one coming in the energy business, the other in technology.
Calgary-based Benevity Inc. is the latest example of a local tech success story, a company capitalizing on several trends that are picking up speed. It has just landed a
US$1.1-billion deal with an international investor
.
Edmonton-based Capital Power is a more conventional power-generating company, but it's forging ahead with big changes to prepare for a low-carbon future.
On Thursday, Capital Power gave the green light to more than $1 billion in new investments in the province, converting coal-fired generating facilities to natural gas, preparing for hydrogen opportunities and building a new solar project in southern Alberta.
Alberta has enormous economic issues to overcome, but companies such as Benevity and Capital Power aren't standing still.
"It's another indication that we're not done, we're just getting started here," said Adam Legge, president of the Business Council of Alberta.
"You have lots of Alberta entrepreneurs recognizing how they can transform and evolve our traditional sectors, and the opportunities it creates to meet the challenge of tomorrow."
Benevity is a software firm that provides clients with employee-engagement software, enabling workplace giving and employee volunteering.
It counts Apple, Visa and Google among its international clients, and TC Energy, Suncor Energy and ATB Financial as Alberta-based customers.
Now, it's a growing Calgary technology firm with a 10-figure valuation, after it announced a $1.1-billion deal that will see private British firm Hg Capital LLP acquire a majority stake in the business.
It's also a company that has been ahead of the curve.
Benevity has seen a 70 per cent increase in bookings from new clients buying its products this year, said company founder and CEO Bryan de Lottinville. In part, that's because businesses are trying to find ways to stay engaged with staff who are working remotely.
The company is at the forefront of the ESG trend, as discussions about environmental, social and governance issues have become top-of-mind matters for corporate leaders and investors.
Benevity, which has 650 employees, has also seen the effect this year from the public spotlight on
racial justice and equity issues
. The business reported a 15-fold jump in contributions through its online platform in June — donations coming from employees, employers and customers — to such causes.
"The opportunity for us is really significant because more and more companies are embracing ESG and have an appetite to use their reach and resources and people to help solve some of the world's most pressing social issues," de Lottinville said.
In Alberta, Benevity is additional proof that technology companies, such as Solium Capital (acquired last year by Morgan Stanley), Attabotics and Symend, are successfully attracting outside investment, creating jobs and diversifying the economy.
"We're very fortunate and we've worked really hard. We are also in a space, in the right place, in the right time," said de Lottinville, whose company is headquartered just outside of the downtown, overlooking the Bow River.
"We have been able to build a very significant world-class company right across the river from, historically, where everyone thought our only economic engine would be."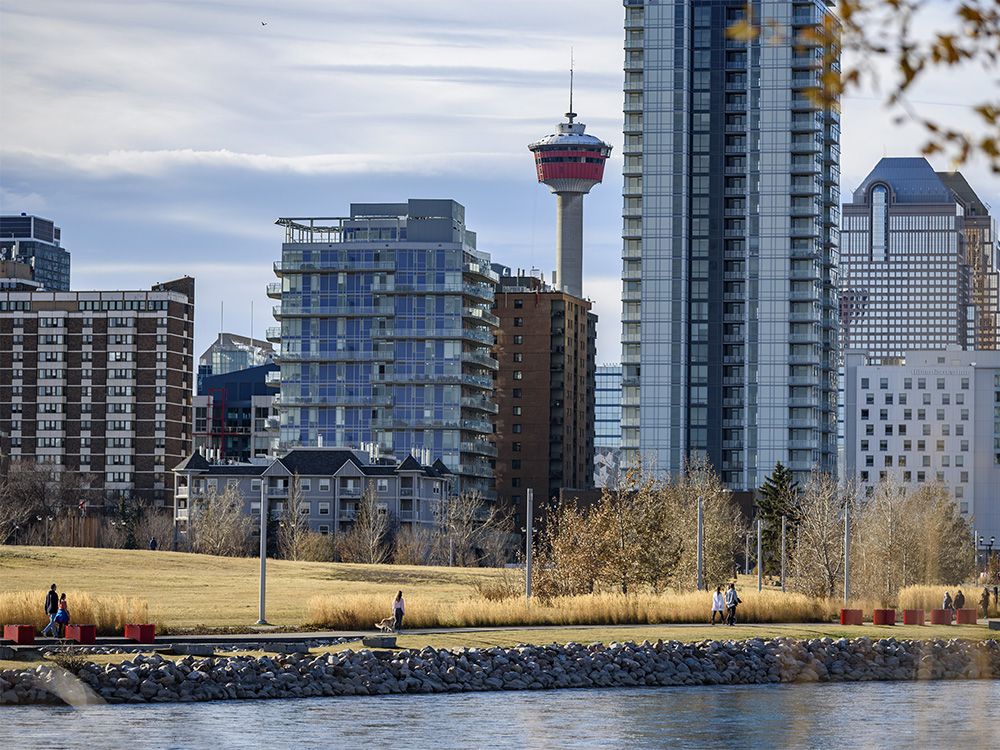 It's worth noting Calgary has seen the amount of venture capital raised this year increase sharply, topping $280 million during the first nine months of the year, according to a recent industry report.
"Alberta is going through a real reset in how it's viewing its economic opportunity," said Jobs, Economy and Innovation Minister Doug Schweitzer.
"We're starting to see some beginnings of success."
Bob Schulz, a professor of strategic management at the University of Calgary's Haskayne School of Business, said the Benevity transaction proves Alberta can build successful technology firms that can scale up and attract investment while based in the province.
"This is a great example of the next economy, right in front of us," he said.
At Capital Power, the company is responding to the next economy — the energy transition and push to decarbonize. It's already adopted the goal of achieving net-zero emissions by 2050.
At its investor day, the company announced it is replacing two coal-fired units at its Genesee generating station to use natural gas and will shift completely off of coal by 2023.
Total cost of the development is almost $1 billion.
The project will use efficient, combined-cycle units, adding an additional 560 megawatts of new capacity to the power grid. It will also be 30 per cent hydrogen-ready when repowering is done.
"This (news), along with the plans announced previously by TransAlta and ATCO, now means the province of Alberta's electricity grid will be coal-free years ahead of its original schedule," Binnu Jeyakumar of the Pembina Institute said in a statement.
Capital Power has also given the go-ahead to the $95-million Enchant Solar project in the Municipal District of Taber. And it's signed a deal with an unnamed Canadian company that will buy all of the power from its under-construction Strathmore solar project.
In total, Capital Power is developing or building four renewable energy plants in southern Alberta and three in the United States.
CEO Brian Vaasjo said the pandemic led to a short-term drop in Alberta power consumption this spring, but demand is coming back. Even with the uncertainty caused by COVID-19, the company is confident in making major investment decisions.
"You harness the market forces in the right way and the right things happen," he said in an interview.
Prices for both solar and wind energy have fallen sharply in the past decade. Corporate customers that want to acquire green energy are increasingly looking to Alberta, the only deregulated electricity market in the country, for new projects.
"Alberta continues to be a place of opportunity," Vaasjo concluded. "The larger your challenges, the larger your opportunities."
Chris Varcoe is a Calgary Herald columnist.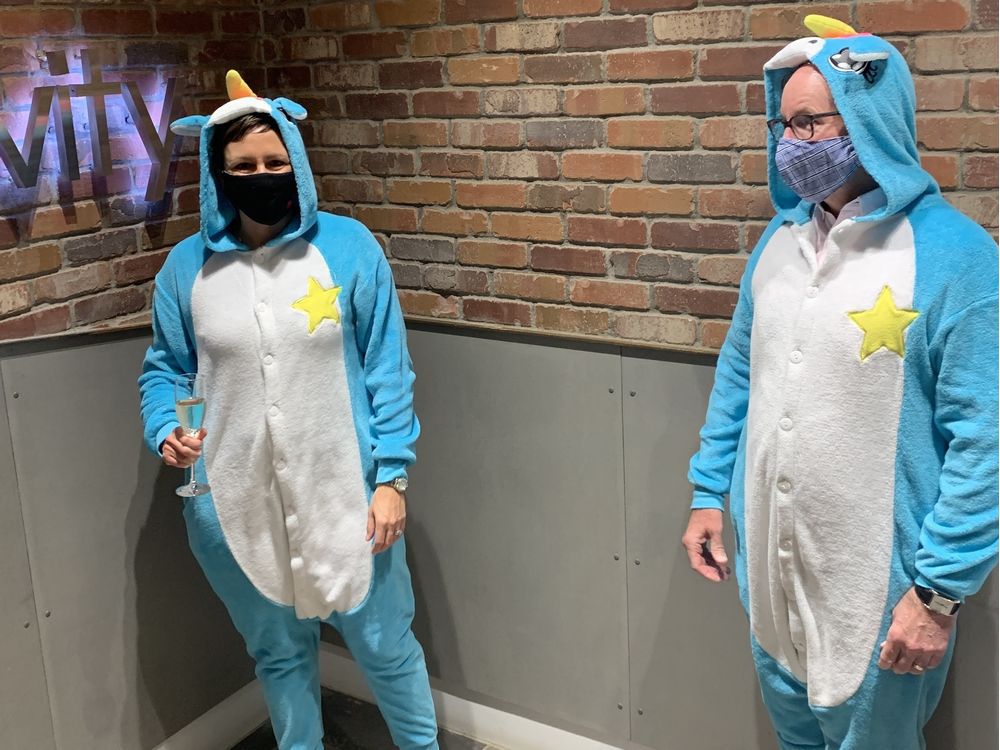 You can read more of the news on source