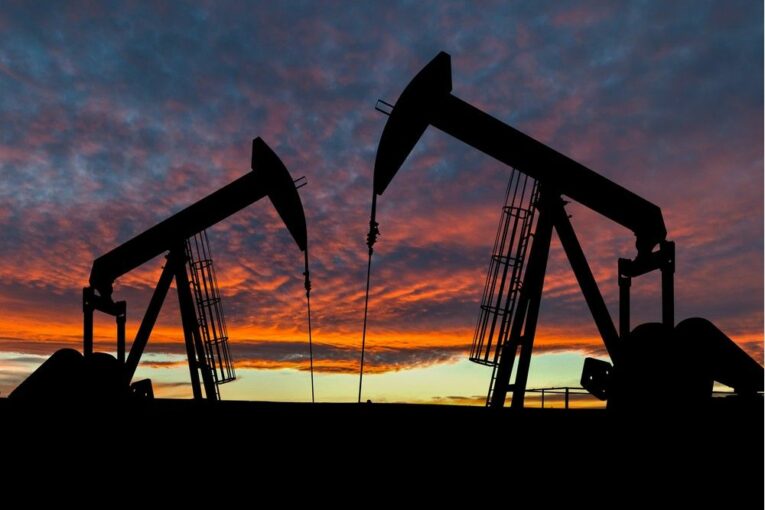 If patience is a virtue, give full marks to natural gas heavyweight ARC Resources and pipeline giant Enbridge.
We apologize, but this video has failed to load.
Try refreshing your browser, or
tap here to see other videos from our team.
Varcoe: With oilpatch growth coming, patience pays off for ARC Resources and Enbridge
Back to video
Both Calgary-based companies took big strides this week on long-standing ventures after years of work, highlighting expectations that oil and gas production will keep growing in Western Canada.
ARC gave the green light on Thursday to the first phase of its new Attachie natural gas and condensate development in the Montney formation, in northeastern British Columbia.
The $740-million project is expected to produce 40,000 barrels of oil (boe) equivalent per day, beginning in late 2024. It's projected to reach full output levels in the first half of 2025.
Significantly, the decision lays the foundation for potentially four additional development phases at Attachie that could eventually produce up to 180,000 boe per day, over roughly a 10-year time horizon.
This would pave the way for a large growth platform for the company, coming as the Canadian sector has been reluctant to spend money to significantly boost production in recent years.
The company began acquiring property in the Attachie area more than a decade ago, and now has more than 300 net contiguous sections of land.
"We wanted to make sure that we had the pieces that we wanted, before we started developing it," Kris Bibby, ARC's chief financial officer, said in an interview Friday.
"We have got the site cleared. So we're ready and raring to go."
ARC will spend $250 million to $300 million this year on the first phase of Attachie, part of its overall $1.85-billion capital budget. The company expects to electrify Attachie's natural gas processing facility, lowering the emissions per barrel at the development.
It has been rare to see senior petroleum producers make aggressive plans to increase output in recent years, given the market mantra of returning money to shareholders and remaining disciplined.
However, oil prices remain relatively strong, pipeline capacity is growing and the massive Shell-led LNG Canada development will increase demand for natural gas from Western Canada.
Bibby noted a recent agreement between the B.C. government and First Nations over the energy development regulatory process was important, while ARC's acquisition of Seven Generations Energy in 2021 provided the company with the necessary scale to make large, long-term investments.
"Growth is a challenging word sometimes in our industry, but as long as it's well thought out and well-planned and . . . underlying it is Canada needs to play a leadership role in the globe to get more energy to where people need it," he added.
"It has got to be profitable growth. And I am just not sure (the) industry, by and large, has the ability to do that. Certainly, investors don't want everyone growing."
During the first quarter, ARC produced about 338,000 boe per day and reported net income of $575 million. Its shares closed up more than seven per cent on Friday to $17.25 on the Toronto Stock Exchange.
Analyst Jeremy McCrea of Raymond James said many investors have been waiting for years to see ARC proceed with Attachie, given its anticipated profitability.
Demand for natural gas will continue growing as Canada becomes an LNG exporter this decade, while more condensate — a light hydrocarbon used to dilute bitumen — is also needed by oilsands operators, he noted.
"You can win over the market with this type of growth, as it's some of the most profitable growth out there," McCrea said.
Meanwhile, Enbridge announced Thursday it has finally struck an incentive-based tolling agreement for its Mainline network. The country's largest oil pipeline network ships more than three million barrels per day (bpd) of crude out of Western Canada.
The negotiated settlement in principle, extending through 2028, was a long time coming, as the last agreement expired in June 2021.
In late 2021, the Canada Energy Regulator shot down Enbridge's earlier plans to make up to 90 per cent of the space on the Mainline system available via long-term contracts with shippers, but it faced stiff opposition from some producers.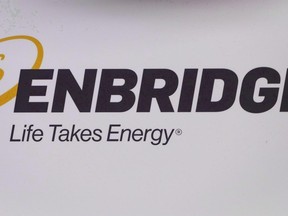 Enbridge said the new deal has strong support from all classes of shippers. The company expects to finalize the settlement and file an application with the Canada Energy Regulator in the early fall.
"From a scheduling standpoint, it's status quo. The Mainline will continue as a common carrier system, available to all customers on a monthly nomination basis," Enbridge CEO Greg Ebel told analysts on a conference call on Friday
"Overall, this is a good deal for everyone."
With the $30.9-billion Trans Mountain expansion project anticipated to start operating during the first quarter of next year, the Canadian oil sector will soon have ample pipeline capacity.
And it will be needed as oil production is projected to keep increasing.
"There may be a little bit of spare egress out of the basin, but supply should refill it," Colin Gruending, Enbridge's president of liquids pipelines, told reporters Thursday.
By the end of 2024, oil output out of Western Canada could be 400,000 barrels per day above 2022 levels, said Kevin Birn, a vice-president with S&P Global Commodity Insights.
Recommended from Editorial
Varcoe: A fumble and a fight over costs of net-zero power grid in Alberta

Varcoe: With new CEO at helm, Suncor pulls trigger on blockbuster $5.5B oilsands deal

Varcoe: Natural gas giant seeks to boost demand, lower emissions through fuel station deal
Overall, the two engines of growth in the Western Canadian Sedimentary Basin — the Montney formation and the oilsands — will fuel additional production in the coming years.
"Western Canada is not in a situation of being resource constrained. It has been egress and capital and transition risk that's weighed on the basin," Birn added.
"You are in a period (now) where we have a little greater clarity on the pace the transition can take . . . and you have a price environment that's such that producers are able to maintain capital discipline, but also able to invest."
Chris Varcoe is a Calgary Herald columnist.
You can read more of the news on source