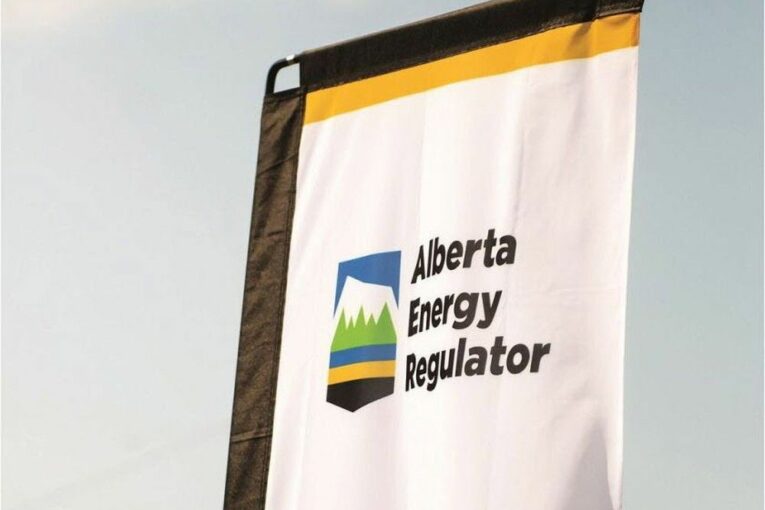 Consider the enormous issues swirling around the Alberta Energy Regulator over the past few weeks.
We apologize, but this video has failed to load.
Try refreshing your browser, or
tap here to see other videos from our team.
Varcoe: As storms brew around the AER, it's time for regulator to act
Back to video
Wastewater seeping at the Kearl oilsands mine.
A central role for the AER in the auditor general's latest report.
An investigation by the province's information and privacy commissioner.
Significant questions and seismic issues are rattling around the AER these days.
Now, the regulator's own board of directors has joined the list of groups looking for answers.
On Tuesday, the AER's eight-member board announced it will hire an independent party to investigate the regulator's response to a wastewater leak and seepage from the external tailings area at the Kearl site, which is operated by Imperial Oil.
Those problems were initially discovered in May 2022, although nearby Indigenous communities weren't properly informed about it until February 2023.
"We've got a situation now where there is a loss of trust and confidence with Indigenous communities and questioning what the rules are, and whether they were followed," Environment Minister Sonya Savage said of the investigation.
"It's warranted … Review it and take an assessment of what went wrong and how to fix it."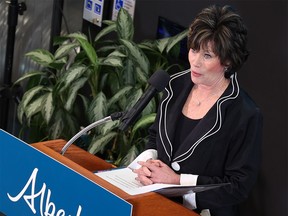 The decision by the AER's board was made earlier this month as the spotlight intensified on Imperial, as well as the regulator and the province over their response to the issue.
The probe by a third party will examine "potential issues with notification and timing of notification to Indigenous communities and other stakeholders and other potential process issues," the board said in a statement.
Results will be released to the public "to demonstrate that the regulator is both credible and trustworthy."
It's a start, I suppose, to getting more answers, but it's taken way too long to get to this point.
Given what's already transpired, there's little trust in the process.
"The province and their regulator don't seem to be getting the message. We are still learning about actions from news releases. The premier is still claiming there are no harms and there is, effectively, nothing to see here," Billy-Joe Tuccaro, chief of the Mikisew Cree First Nation, said in a statement.
"We were not asked for input or consent to a so-called independent review of the AER's mishandling of the Kearl investigation."
Last May, Imperial Oil found discoloured industrial wastewater — containing arsenic, hydrocarbons and dissolved iron — had seeped from its external tailings area at the mine, and notified the AER about it.
The company told seven communities about the initial discovery, but didn't update them about it — something Imperial officials recently apologized for.
And at the end of January, about 5.3 million litres of wastewater overflowed from a process water drainage pond at Kearl.
Imperial has said released fluids didn't enter any waterways, and there haven't been any impacts on drinking water or to wildlife, based on its monitoring.
(Savage, who was the province's energy minister last year, said she first learned of the initial seepage after an environmental protection order was issued by the regulator in February.)
The Athabasca Chipewyan First Nation (ACFN) is also calling for answers and wants to know why the AER didn't inform it about problems at Kearl last year.
A meeting between ACFN Chief Allan Adam and Laurie Pushor, the AER's chief executive officer, occurred Wednesday.
"For us, we see the Alberta Energy Regulator as just as culpable as Imperial," Adam said in a statement before the meeting.
"Not only that, but the AER failed to post this incident on their compliance dashboard … so they not only really failed us in this regard, but also all Albertans and the federal government."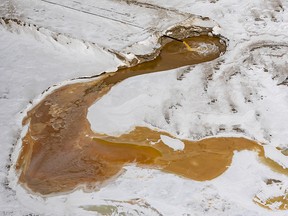 The regulator has said notices of noncompliance aren't enforcement decisions "and therefore are not publicly posted." Under provincial legislation, it's the duty of the company to report such releases to communities that may be affected, it said.
Meanwhile, the province's information and privacy commissioner is planning to probe whether the AER had a duty to disclose such information about the tailings pond leak to the public.
The regulator may not have a legislative obligation to inform nearby communities, but it should have followed up to ensure adequate communication from the company took place.
"If you have communities out there flying blind, why wouldn't you open the books up to them,"  said Neil McCrank, who chaired the predecessor Alberta Energy Resources Conservation Board from 1998 until 2007.
"The duty of the regulator is to ensure everyone has the information that they need to make decisions … They are the people who live there."
Exactly.
Last week, the auditor general's latest report honed in on the regulator and the important issue of liability management of oil and gas infrastructure in the province, which includes thousands of inactive and orphan wells.
Recommended from Editorial
Calgary's lone Liberal MP scorches Imperial Oil for tailings pond leak

Alberta Energy Regulator ignored law regarding Imperial Oil's tailings pond leak: lawyer

Varcoe: Industry gives mixed reviews to UCP incentives for well cleanup pilot
It made nine recommendations for the regulator to improve its processes on several fronts. The regulator should also create performance measures so Albertans can determine if liability management initiatives are meeting their objectives.
"We do not view this as a bureaucratic process," auditor general Doug Wylie said in an interview.
"These processes must work together to ensure the safety and welfare of Albertans — and ensuring that industry cleans up after itself at no cost to Albertans."
The AER's Pushor wasn't available for an interview on issues about Kearl, nor on the auditor general's findings.
A statement from the regulator said it accepts all nine recommendations from the auditor general. It has been adopting new programs and rules surrounding liability management since 2020.
On the Kearl leak, Pushor and senior members of the AER leadership team went up to the area earlier this month and will hold more meetings this week.
However, it's going to take more than words or reports to rebuild trust.
It's going to take tangible action.
Chris Varcoe is a Calgary Herald columnist.
You can read more of the news on source