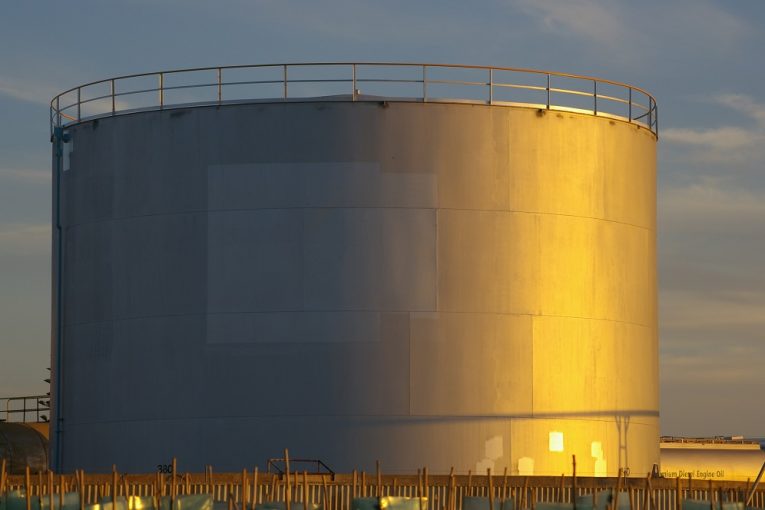 NEW YORK (Reuters) – U.S. crude oil stockpiles rose unexpectedly last week as imports jumped, exports tumbled and production inched up to its highest since at least 1983, the Energy Information Administration said on Wednesday.
Gasoline and distillate inventories fell to multi-year lows, even as refining rates rose, the statistical arm of the U.S. Department of Energy said.
Crude inventories rose 2.2 million barrels in the week to Nov. 3, contrary to analysts' expectations for a decrease of 2.9 million barrels.
Crude stocks at the Cushing, Oklahoma, delivery hub rose 720,000 barrels, EIA said.
Crude imports rose 1.1 million barrels per day last week, while exports, by contrast, fell 1.3 million bpd from the previous week's record rate to just 869,000 bpd.
Domestic crude production inched up 67,000 bpd to 9.62 million bpd, the highest since records were available in 1983, according to EIA data.
"The components of the report relating to crude oil were bearish," said John Kilduff, partner at Again Capital LLC in New York.
At the same time, Kilduff said, product components were bullish as gasoline and distillate fuel inventories remained in the lower half of the normal range.
"The market is rapidly tightening up, as fuel exports and demand remain strong," he said.
U.S. crude futures for December delivery extended losses after the data to fall 64 cents to $56.56 a barrel by 10:55 a.m. EST (1555 GMT). U.S. gasoline futures pared losses after the report, which was seen as bullish for refined products.
Refinery crude runs rose 290,000 bpd as utilization rates increased 1.5 percentage points to 89.6 percent of total refining capacity, EIA data showed.
Gasoline stocks fell 3.3 million barrels to 209.5 million barrels, their lowest since November, 2014.
Analysts in a Reuters poll had expected a 1.9 million-barrel drop.
Regional gasoline stockpiles also hit near-term lows. East Coast gasoline inventories fell to the lowest level since December, 2014 and Midwest gasoline inventories were at their lowest since November, 2014.
Distillate stockpiles, which include diesel and heating oil, fell 3.4 million barrels, more than double expectations for a 1.4 million-barrel drop, the EIA data showed.
At 125.6 million barrels, nationwide distillate inventories were at their lowest since February, 2014. Stocks in the Midwest dropped to the lowest since November, 2014.
You can read more of the news on source