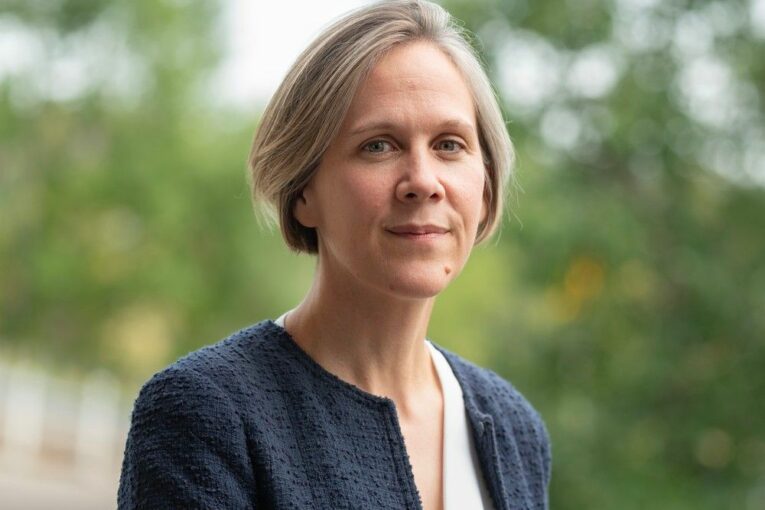 Alberta remains the land of opportunity, even for leading diplomats from the other side of the North Atlantic.
British High Commissioner Susannah Goshko is visiting Calgary this weekend to take in the Spruce Meadows Masters tournament, a delightful backdrop to her real mission, that of forging stronger links between the province and her home country.
In particular, she is looking at Alberta's ongoing efforts to decarbonize its energy footprint that could provide opportunities for British company involvement. The province's overall entrepreneurial spirit is impressing the U.K.'s top diplomat to Canada.
"Every part of the world has a role to play on how we move forward on energy transition, though for me the interesting thing about this province is how full of innovation it is. We are going to need innovation and creativity, people with big ideas."
"We have a need for fossil fuels in the short term, but we have to start thinking about how we get to the targets set. Innovative economies can really be at the forefront of this change and that's a big economic opportunity."
"Canada is hugely innovative and a lot of that is happening here in Alberta and I'm really interested to discover what we can do in that space to find some of the solutions that we need. So we are actively exploring working together as there are massive opportunities," said Goshko, who is midway through her four-year term as high commissioner, a position the career diplomat had set her sights on.
"There is a queue of people out the door who want to be high commissioner of Canada. I put my name in the hat and, as I definitely wanted to come to Canada, lobbied quite hard for it," she added.
However, her initial appointment in 2021 got off to a challenging start, arriving in this country just as COVID-19 cases were again spiking because of the Omicron variant. It made diplomacy difficult.
"It's pretty tough moving to a new country as a diplomat when you can't see people. Diplomacy is fundamentally a contact sport, so not being able to travel and not being able to see people face-to-face meant it took a bit of time to get going. But now it is brilliant," she said.
U.K. eyes post-Brexit renewal
Goshko said the U.K. is finally emerging from the ferocious debates that split the country over its relationship with Europe, resulting in the Brexit decision and subsequent deal with the European Union, which took up massive amounts of time and energy. Britain is now in talks with Canada to forge a free-trade deal between the two countries, using the agreement Canada signed with the EU in 2014 as a baseline.
"The question is where can we go further, where can we do more — in areas such as digital trade, for example. With only two countries working together, perhaps we can be a little more nimble about it. To do something more ambitious," she added.
She spent much of her early career working on national security issues and was twice posted to Washington, D.C. — she is married to Matt Goshko, a U.S. State Department officer — but her appointment to Canada was a pleasant surprise.
"I didn't realize how similar Canadians and Brits were. It is so clear there is a relationship; how we see the world, what is important to us. It is not just because we have a similar political system, but our outlook on life is also so similar. I didn't realize before coming here how familiar Canada was going to feel. There is something really lovely about it."
Though her Calgary visit this weekend is relatively brief, Goshko will return to Alberta soon, thanks to a promise she made to her two teenage children.
During the pandemic-induced lockdown in Britain, she invented a family game, asking her kids to design the perfect holiday for when restrictions were lifted. Once her high commissioner appointment was confirmed, the focus for this future dream vacation narrowed upon Canada.
"My son planned the most amazing holiday to Lake Louise, so the Alberta holiday won and we are coming back here next summer. That's in the bank," she said.
Postmedia is creating a new mobile app that combines all of our newsrooms across Canada into one app with tons of new exciting features. We are looking for users to be part of a testing group to provide feedback and help improve the product. Users who are selected will have full, free access to all of our app content for 1 month. Sign up here!
You can read more of the news on source