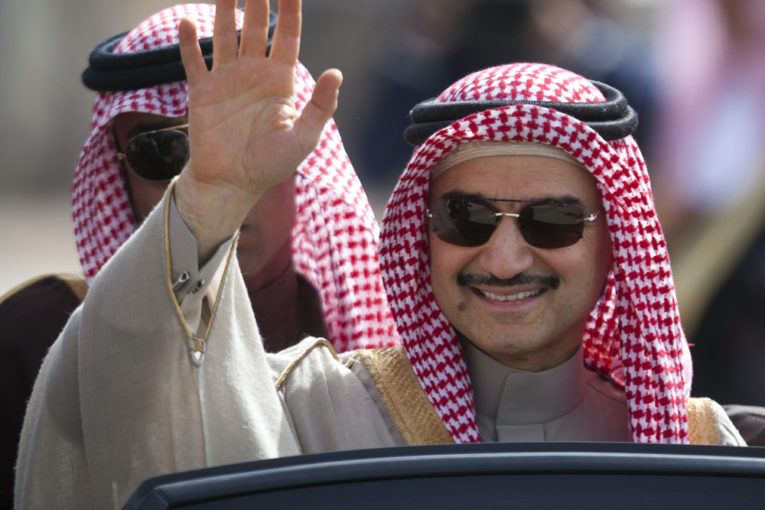 Saudi Arabia's unprecedented corruption crackdown — worth anywhere from US$100 billion to US$800 billion, depending on who you ask — makes wringing money from rich princes look as lucrative as extracting oil from the desert.
Similar figures are bandied about for the initial public offering of the state-owned oil company. Aramco's listing is expected to raise US$100 billion to fund big economic changes in Saudi Arabia without toppling the established order. Why sell more national jewels when you can just soak the rich?
But recovering such astronomical sums, lost through what the Gulf monarchy describes as systemic corruption and embezzlement over several decades, looks a tall order. Asset recovery programs never really go quite to plan. They are beset by obstacles — most often in the form of wealth squirreled away offshore and political infighting over wealth seized onshore.
Most likely, Saudi Arabia will obtain a sliver of these assets — say in the tens of billions of dollars — a useful, but temporary, gain. What happens after that depends on how Crown Prince Mohammed bin Salman re-sets relations with business.
We know from sagas such as Nigeria or Tunisia that repatriating ill-gotten gains takes time and effort. In 2015, Nigerian President Muhammadu Buhari asked foreign leaders to help recover US$150 billion alleged to have been stolen by corrupt officials. As of last year, Nigeria had recovered about US$9.1 billion — a healthy sum, but still a fraction of the total sought.
That's partly down to the offshore financial system, one that Saudis know well. Retrieving funds often means prodding jurisdictions like Switzerland or London for assistance. Building the evidence trail can be laborious, according to Aaron Sayne, of the Natural Resource Governance Institute. Cash comes back in dribs and drabs. As eager as Theresa May might be to court the Saudis in the age of Brexit, it's hard to imagine London will suddenly stop being a place to hide money.
There are also complications back in Saudi Arabia, even if dozens of wealthy people have been physically cooped up in glitzy hotels and their bank accounts frozen.
MBS wants to consolidate power without scaring away foreign investors. That's likely to mean asset seizures will be more modest than the initially aggressive rhetoric suggests. Seizing the full US$33 billion of total personal wealth held by the country's richest people ensnared in the probe would likely have dangerous consequences.
Better to shake hands over a smaller contribution and agree to cheaper prices for government contracts in future. That's easier to do when you have the head of one of the kingdom's largest construction companies, Saudi Binladin Group, detained, according to Christopher Davidson, author of several books on the Middle East.
Financial crackdowns always begin with big ambitions — but political reality tends to eventually set in. If MBS goes too far in pursuing the wealth of his peers, rivals and relatives, he risks later retaliation.
It will be the indirect benefits of this power grab — the deterrence of future corruption and over-charging — that decide the future of the Saudi economy. Generating fountains of cash will be best left to the IPO bankers.
This column does not necessarily reflect the opinion of Bloomberg LP and its owners.
Lionel Laurent is a Bloomberg Gadfly columnist covering finance and markets. He previously worked at Reuters and Forbes.
Bloomberg.com
You can read more of the news on source