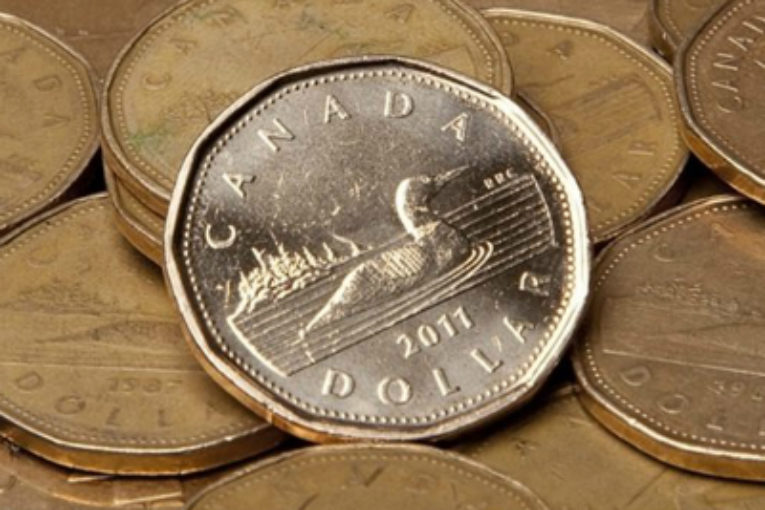 TORONTO, Nov 10 (Reuters) – The Canadian dollar is unlikely to recapture its tight link with the price of oil even as the interest rate outlook settles, given crude trades far removed from levels needed to affect investment in Canada's energy sector, economists and strategists said.
Canada's so-called "petro-currency" has historically traded in the same direction as oil, one of the country's major exports.
But the correlation between the currency and the commodity has turned negative in recent months after the Bank of Canada raised interest rates in July and September for the first time since 2010 and then undercut expectations for further increases this year.
A slower path for rate hikes is widely expected, and spreads between Canadian and U.S. bonds have steadied after a period of volatility.
That does not mean oil will then resume driving the currency, strategists said.
"You've got a very large gray range where (higher) oil doesn't really spur on significant new investment," said Mark Chandler, head of Canadian fixed income and currency strategy at RBC Capital Markets. "And … declines in oil to very low levels really don't spur further cutbacks."
The changed dynamic could also reduce the impact crude has on the outlook for Canada's economic growth.
Investment in Canada's energy sector had already been cut back after crude slumped in 2014, while oil sands projects tend to have high upfront costs.
A move above $70 a barrel is needed for oil to drive the currency, Chandler said.
U.S. crude oil reached its highest this week in more than two years at nearly $58 a barrel, boosted by rising tensions in the Middle East.
Higher prices tend to encourage more production from U.S. shale producers and could encourage more investment in alternative sources of energy, such as wind and solar power.
"In the past, whenever oil prices spiked higher, traders would extrapolate that increase into the future and they would take the Canadian dollar higher," said Sal Guatieri, senior economist at BMO Capital Markets.
"But today … a spike higher in oil prices could ultimately accelerate the green energy revolution and push oil prices lower in the future."
Just as the petro-currency tag has lost its luster for some, the usefulness of tracking oil to predict the value of the Canadian dollar has been further hampered by the emergence of the United States as a net exporter of the commodity.
"The interaction between oil prices, the greenback and the Canadian dollar has gotten far more complex," said Karl Schamotta, director of global markets strategy at Cambridge Global Payments.
Share This:
---
You can read more of the news on source