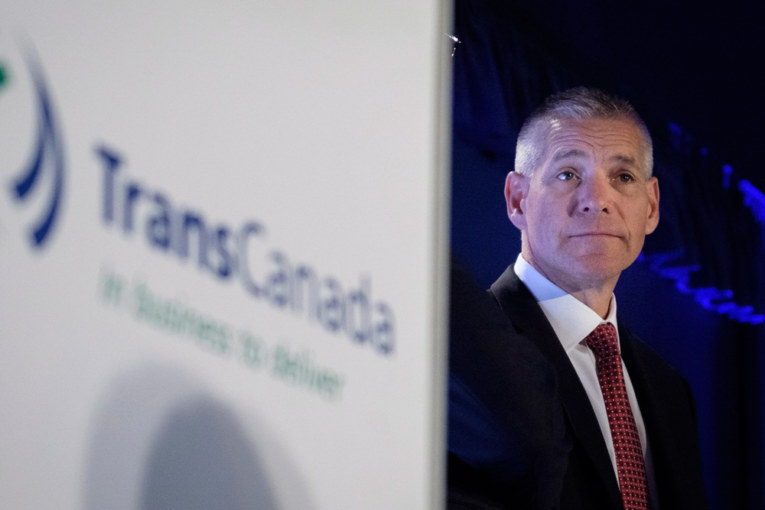 TransCanada Corp.'s Keystone XL may be one pipeline too many for Canada, at least for now.
Construction of the export line would supply Western Canada with more pipeline capacity than needed through 2030, assuming it was operating in the next decade along with the Trans Mountain pipeline expansion and Enbridge Inc.'s Line 3, according to research released by the Canadian Energy Research Institute on Tuesday.
The three lines would raise the country's crude export capacity to about 5.5 million barrels a day from just under 4 million barrels a day last year, according to CERI. Alberta's growing crude oil production, mostly from the oil sands, won't exceed the capacity of existing and three planned expanded oil pipeline for another twelve years.
Canadian heavy crude prices have traded at an average discount to West Texas Intermediate future of almost $22 a barrel this year, about 70 per cent bigger than the average discount last year, after existing pipelines filled to capacity amid a surge of new production from Suncor Energy Inc.'s Fort Hills oil sands mine.
The $8 billion Keystone XL, approved by U.S. President Donald Trump last year, would carry 830,000 barrels of crude from Alberta to Nebraska. While TransCanada hasn't made a final investment decision on the pipeline, the company has said it has "approximately 500,000 barrels per day of firm, 20-year commitments." The company will begin clearing brush in Montana this fall, according to a U.S. State Department letter addressed to the Assiniboine and Sioux Tribes obtained by Bloomberg News.
TransCanada didn't respond to an email seeking comment.
To be sure, all three pipelines will deliver crude to different markets, with Keystone XL boosting access to the U.S. Gulf Coast, where diminishing volumes of heavy crude from Latin America have increased demand for Canadian volumes, Dinara Millington, CERI's vice president of research, said in a phone interview. Some oil sands volumes may migrate from Enbridge's Mainline onto Keystone XL, she said.
"You want that flexibility," she said. "You want to have a little extra room available."
Construction of the Trans Mountain expansion, which the Canadian government agreed to buy from Kinder Morgan Inc. last month to ensure the project's survival amid fierce opposition from British Columbia, is scheduled to proceed this summer. The line increases the capacity of the line linking Alberta to the Canadian Pacific to 890,000 barrels a day from 300,000 currently.
Later this month, Minnesota regulators are scheduled to make a final decision on the route for Enbridge's Line 3 expansion. The new pipeline will replace the smaller, existing Line 3, and will pump as much as 760,000 barrels a day from Alberta to Wisconsin.
You can read more of the news on source