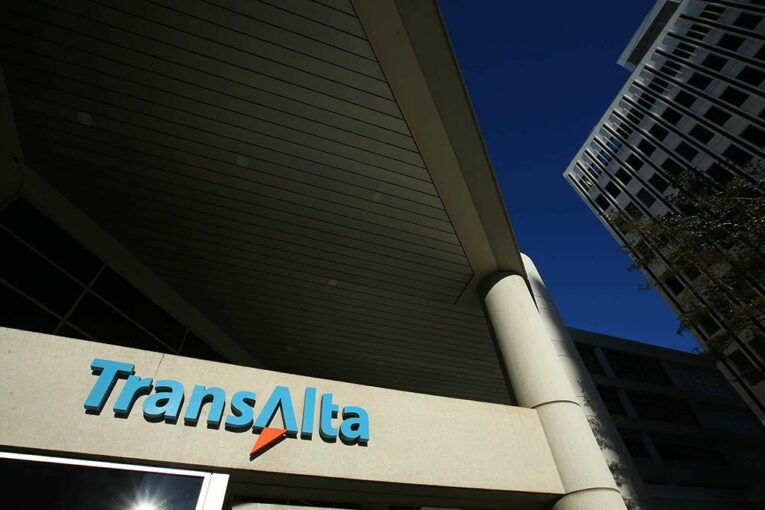 TransAlta is out of the coal power generating businesses in Alberta.
The energy company announced Wednesday that it had completed the last of three planned coal-to-gas conversions at the Alberta thermal power generation facilities near Wabamun, about 45 minutes west of Edmonton.
We apologize, but this video has failed to load.
Try refreshing your browser, or
tap here to see other videos from our team.
TransAlta leaves coal behind with final conversion at Keephills station
Back to video
The move will allow TransAlta to achieve its goal of reducing emissions by 60 per cent of its 2015 levels by 2030, and has the company on track for hitting net-zero by 2050.
The Keephills Unit 3 (KH3) conversion cost the company $77 million and created 600 jobs in the region.
The conversion maintains the company's current generation capacity and reduces CO2 emissions by almost 50 per cent, "from approximately 0.86 tonnes CO2e per MWh to approximately 0.43 tonnes CO2e per MWh," TransAlta president John Kousinioris said in a news release. "This not only highlights TransAlta's continued commitment to meet Alberta's need for safe, reliable and low-cost electricity, but also delivers a step-change reduction in the emissions from our converted units."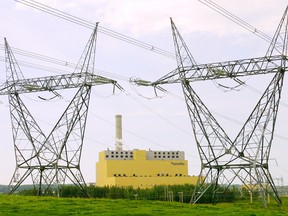 TransAlta is also scheduled to close the Highvale coal mine on Dec. 31, with the transition of the company's thermal facilities in Alberta to natural gas complete when they retire KH1.
TransAlta has retired 3,794 MW of coal-fired generation capacity since 2018 and converted 1,659 MW to natural gas, while diversifying its operations to include hydro, wind, solar and battery assets.
Four of the six units at TransAlta's Sundance power plant were retired between 2017 and this November. A fifth natural gas unit is set to be retired April 1 while the final unit will continue in place after being converted to natural gas earlier this year on Feb. 1.
TransAlta also converted both units at its Sheerness power station in the past couple of years.
The company has spent $295 million on its coal-to-gas program at its three Wabamun-area thermal power generation facilities.
Duane Reid-Carlson, the president and CEO at EDC Associates Ltd. — an energy consulting firm based in Calgary — called the announcement an important milestone. He noted Capital Power is on track with its switch from coal to natural gas as well, with the Genesee Power Station also set for a transition.
There still is a long way to go to get to net-zero emissions, however, with Alberta accounting for roughly one-third of Canada's carbon emissions, the bulk from the oil and gas industry and coal-fired power.
"Reducing the carbon footprint of the electrical industry is the cheapest and easiest step to make and is well underway and well ahead of schedule," he said. "That puts Alberta as a whole in a better place while the oil and gas industry similarly marches forward to reduce its carbon footprint, which it is now embracing wholeheartedly."
Energy companies in Alberta have the bulk of three decades to figure out next steps to counter the carbon output from the power stations, which account for about 50 per cent of their remaining emissions. Reid-Carlson said the likely paths forward will be through carbon capture or hydrogen programs, both of which are cost-prohibitive investments.
One thing Albertans can take confidence in, he said, is the supply to the power grid, even in moments of high demand such as during the recent cold snap. Despite the conversion from coal to natural gas, there has not been a decrease in supply. Further, there are roughly 17,000 MW worth of projects queuing up over the next three years while the current capacity of the system is 17,000 MW.
These projects include Cascade Power Generation — a 900 MW gas-fired green field combined cycle plant by Kineticor — and Suncor's cogeneration unit that will sell its power to the grid and create steam for its oilsands operations.
"Alberta is well-positioned with lots of electrical energy and lots of opportunity to build capacity should demand grow much higher than expected due to the electrification of everything that's also expected under the reduction of our carbon footprint, generally speaking, and our economy as a whole," said Reid-Carlson.
Twitter: @JoshAldrich03
You can read more of the news on source