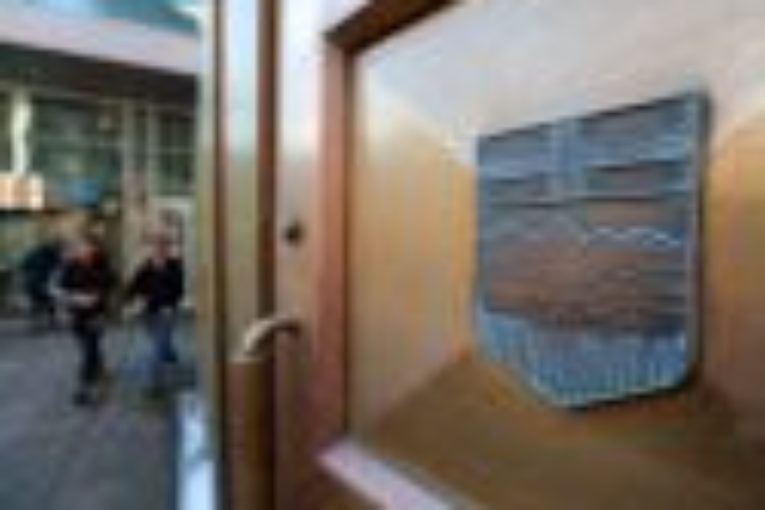 CALGARY — A patent fight that has ensnared oilsands major MEG Energy Corp. is headed to trial, leaving the potential for a massive payout hanging over the heavily indebted producer.
MEG has been fighting off a patent infringement suit brought by Edmonton-based inventor Jason Swist and his company, Crude Solutions Ltd., since 2014, but in recent weeks the Calgary-based oil company asked Swist's legal team to propose a settlement.
"We, my legal team and myself, thought (the settlement request) was a positive step forward," Swist said. "What we proffered was substantially north of $1 billion and they refused, so now we're off to trial."
Both sides are required to agree to a trial schedule by Friday, which sets the stage for a court showdown next year unless an out-of-court settlement is reached before then. Swist, who said he has never sued for patent infringement before, said he's also open to licensing the technology to MEG.
The case is the latest in a long list of patent filings and patent fights in the Canadian oil patch in recent years. Others include Packers Plus Energy Services Inc. v Weatherford International, Frack Shack Inc. v AFD Petroleum Ltd., National Oilwell Varco v Grenke and — in a case with significant parallels for MEG — Suncor Energy Inc. v Cenovus Energy Inc.
These cases demonstrate the rising value of intellectual property in unconventional oil and gas extraction, which has become increasingly reliant on new technology.
Patent filings and infringement suits have increased during the past 10 years as oil companies shifted from conventional resource plays to shale and oilsands extraction "due to the increased challenges in getting to certain hydrocarbon deposits," said Sander Gelsing, a patent lawyer and partner at Warren Sinclair LLP in Red Deer LLP who is not involved in the patent case with MEG.
Canadian Intellectual Property Office (CIPO) data show the number of patent filings originating in Alberta has risen by 56 per cent since 2000/2001 to reach 923 patent applications last year.
Gelsing said the patent filings in Alberta are a close proxy for patent applications from the Canadian energy sector.
"More technical solutions have come up and if you're the one that has that solution, then you're the one that has an advantage," he said.
Since 2001, oilfield service companies Schulmberger Canada Ltd., Halliburton Energy Services and Baker Hughes Inc. have ranked among the top 10 patent holders in the country, according to CIPO.
Some patent disputes in the Canadian energy sector have led to lawsuits because two companies might have developed similar solutions to shared problems at, or around, the same time. Gelsing calls the phenomenon "convergent evolution."
In the Swist v MEG Energy case, Swist in May 2011 applied for patents in both Canada and the U.S. for a technique to boost production at steam-based oilsands projects by drilling infill wells between existing oil wells, and pumping additional steam into the formation.
The patents were approved in 2013 for the technique, which causes separate "steam chambers" in a formation to merge into one giant steamy zone, boosting bitumen production.
MEG in May 2012 applied for a patent for its EMSAGP technology, which has been highlighted throughout the company's investor presentations. Its technique, which was granted a patent in 2014, similarly requires an infill well to be drilled at a steam-based oilsands project and, once drilled, injected with both steam and condensed gas.
MEG declined to discuss its potential liability in the case.
"The only thing I can tell you is we don't believe this case has much merit and we think we have a solid position and we're going to defend it vigorously," said spokesperson John Rogers.
Rogers declined to answer why MEG asked for a settlement if the case is of little merit and also declined to comment on the potential for a trial.
"I just can't comment on all things that could or could not happen," he said.
Patent infringement cases in the oil patch often end in out-of-court settlements, including in the case between Suncor and Cenovus, which is analogous to the case between Swist and MEG.
In 2010, Suncor filed a patent impeachment case against Cenovus to have the latter company's patent on Wedge Well technology invalidated.
Wedge wells are infill wells drilled between existing oil wells and steam wells at a steam-based oilsands project, but they are used to pump additional oil out of the ground, rather than pump additional steam into the ground.
The case was settled in the fourth quarter of 2013, with Cenovus retaining its Wedge Well patents and trademarks.
Neither company disclosed that a settlement had been reached or any settlement details in their quarterly disclosure documents at the time.
"The terms of this settlement are confidential," said Cenovus spokesperson Sonja Franklin. "Cenovus continues to hold patents related to Wedge Well technology."
Suncor spokesperson Erin Rees in an email said, "The settlement agreement does not allow Suncor to comment any further, however, generally speaking securities laws do not require companies to disclose settlements unless they're material."
Swist said his team is preparing for a trial in late 2019, but he suspects the case could be resolved before then, in keeping with the industry's habit of resolving such disputes out of court.
• Email: [email protected] | Twitter: geoffreymorgan
The hundreds of thousands of small cells needed to run 5G are a recipe for conflict between cities and wireless carriers
Joe Chidley: Not only does he set up targets for when the good times end, he creates scapegoats to blame for his own failures
Inflation and retail sales drop more than expected
The largest donation ever by a publicly traded Canadian company, made with funds from sale of downtown Vancouver headquarters
You can read more of the news on source