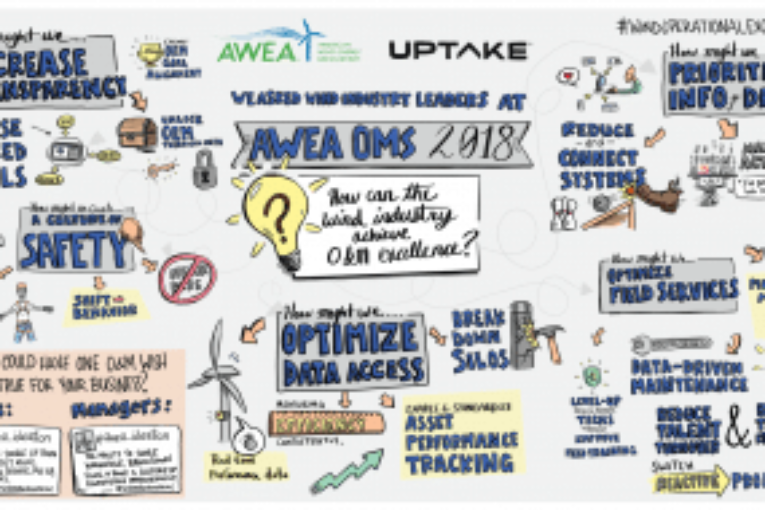 Many thanks to the American Wind Energy Association (AWEA) for putting on another excellent Wind Project O&M and Safety Conference. With almost 1,000 wind industry operations and maintenance (O&M) experts and nearly 100 exhibitors under one roof it ensured an excellent opportunity for networking and a very informative set of sessions. The venue wasn't too bad either. The Hotel Del Coronado in San Diego may play a part in such a great showing.
Here is a brief synopsis of a few sessions I was able to attend.
Tom Kiernan, AWEA's CEO kicked the conference off by emphasizing the importance of wind fleet maintenance. His remarks focused on the U.S. Production Tax Credit (PTC) as "yesterday's work" while today's and tomorrow's work centers around Operations, Maintenance and Safety. He encouraged the industry to lean into our tasks as the future of the industry depends on it.
After the opening session, the hallway chatter was about the subsequent talk on Human Performance from Tim Autrey (Practicing Perfection Institute Inc.). At the end of a well-delivered presentation we were left with a definition for human performance:
Why we do what we do the way we do it.
Many frustrations with terms like "safety culture" and "excellence" were tackled head on while providing new approaches to consider.
During that same session Acciona was announced as the winner of this year's O&M Excellence Award. Interestingly Acciona was a finalist in CanWEA's Health and Safety Excellence Award for 2017 as well. Congrats!
Beyond Data: Trends and Solutions – One of the main points of this session was to go from lagging to leading indicators for health and safety performance. EDP Renewables provided an interesting overview of their database dashboard tool that not only pulls in their own data but will also link to AWEA's safety database and Occupational Safety and Health Administration (OSHA) incidents to provide a broad perspective of what injuries can happen and thereby provide the impetus for proactive solutions to get ahead of a problem.
Shark Tank – I enjoyed this multi-session presentation where leading edge data solution organizations were challenged to pitch their business to a panel of industry leaders in a "Shark Tank" (Dragon's Den for us Canadians) setting. By the end, Ensemble Energy was determined to be the winner of the contest for their integration of big data and physics to reduce maintenance costs and increase energy production. However, the "sharks" were far too nice to be on any major networks as far as I'm concerned.
Real-Time Availability Categorization for Automated GADS Wind Performance – I was particularly interested in this session because of our own efforts at the Canadian Wind Energy Association (CanWEA) to support a database of performance and availability data using the NERC GADS format. BazeField did an excellent job of not only showing how organizations can remain in compliance but also utilize this data to improve operations.
Finally, here are a few key messages I made note of during the closing session:
The panel wrapped up by talking through an info graphic that was composed during a wind executive and manager meeting to provide insight into what the wind industry needs to do to achieve O&M excellence – see image above.
As I decompress from a very full week including two days of AWEA Committee meetings I'm sure more interesting points will come to mind for me as well as the other attendees. I look forward to using these takeaways in Canada to advance the work being done by CanWEA's Operations and Maintenance Caucus and want to thank AWEA once again for an inspiring event.
Operations and Maintenance Program Director at the Canadian Wind Energy Association
You can read more of the news on source