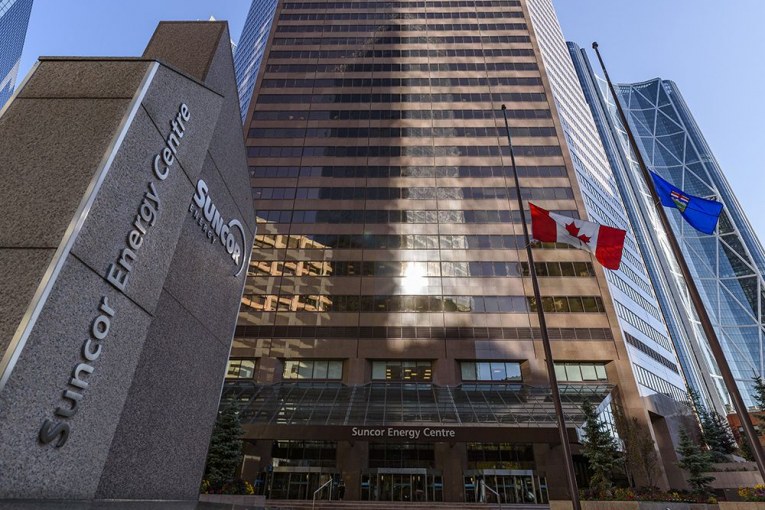 Suncor Energy is transitioning positions from its offices in Mississauga and Oakville to Calgary in the coming year, a company spokesperson said Monday.
About 700 people currently work at the two Ontario offices and a number of these positions will be relocated to Calgary sometime in 2021, Sneh Seetal, Suncor's director of communications, told Postmedia. This includes sales, marketing, finance and other business positions related to the company's downstream operations, which includes its Petro-Canada network of more than 1,500 retail and wholesale outlets across Canada.
"This decision really does support some ongoing work that's been happening within the organization to ensure we remain competitive for the long term. We do see the opportunity to bring more of our businesses together so we can be more integrated with the rest of Suncor, more efficient and effective," Seetal told Postmedia.
This announcement comes just three weeks after
Suncor's decision to eliminate up to 15 per cent
of its workforce over the next 18 months, cutting up to 2,000 jobs across the country. The Calgary-based energy company is one of the country's largest oil and gas producers, with approximately 13,000 employees.
She said it's difficult to determine exactly how many of the 700 positions will be moving to the Calgary office at this time. Some roles will need to remain in Ontario because of the necessary engagement with customers in the area.
When asked how many net jobs would be brought to Calgary — taking into account the possible jobs lost in Calgary due to the company's restructuring layoffs — Seetal said it's too early to say.
Employees in Mississauga and Oakville were told about the consolidation on Monday.
Despite a largely successful experience with remote work due to the COVID-19 pandemic, Suncor still values in-person offices as critical to collaboration, teamwork and creativity.
Calgary Mayor Naheed Nenshi was pleased to hear about the transition to Calgary.
"I have been encouraging other big companies that already have a presence here to think about how they can move more of their staff here," Nenshi said.
"There have been a lot of layoffs as well, so I'm not sure if this will turn into a net positive but, certainly, the more folks you have in downtown Calgary the better it is for coffee shops, dry cleaners and everyone else with business here."
Mary Moran, CEO of Calgary Economic Development, said in a statement this is great news for the city.
"It's especially significant when our own companies recognize the value proposition that our city has to offer. It's a real endorsement for Calgary," said Moran.
"The fact Suncor is locating its downstream head office and the vast majority of those jobs here is important for Calgary because it helps us in our efforts to grow and diversify within the energy industry along with growth in other sectors."
Seetal said there were no provincial or city incentives involved in the decision to move.
There are many details about the transition that Suncor is still working through but its priority is opening discussions about the relocation with staff who will be impacted, Seetal said.
—
With files from Chris Varcoe and Madeline Smith
Twitter:
@BabychStephanie
You can read more of the news on source