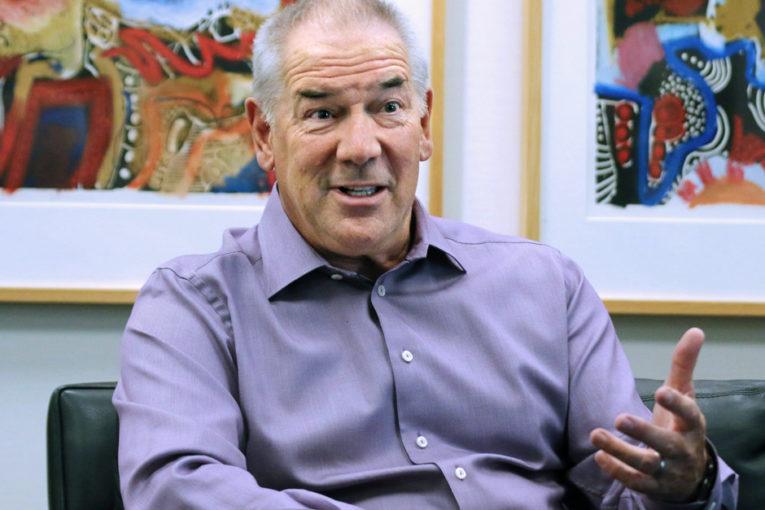 CALGARY – The top executive at Canada's largest integrated oil company said it would not embark on major new projects in the country because of burdensome regulations and uncompetitive tax rates.
Suncor Energy Inc. president and CEO Steve Williams said during an earnings call Thursday that his company would pare back spending in future years partly because Canada is not as competitive as other countries.
"We're having to look at Canada quite hard. The cumulative impact of regulation and higher taxation than other jurisdictions is making Canada a more difficult jurisdiction to allocate capital in," Williams said.
He made the comments Thursday, just before the federal Liberal government announced a regulatory overhaul for energy projects, creating the Impact Assessment Agency of Canada and rebranding the National Energy Board as the Canadian Energy Regulator.
Natural Resources Minister Jim Carr said in a release the changes would create an environment where "investors, companies and all Canadians can have confidence that good projects will be approved in a timely manner and held to the highest standard."
Suncor spokesperson Sneh Seetal said in an email the company would "need to take time to review the regulatory changes in order to better understand the impact."
Williams told financial analysts Thursday that Suncor is actively discussing Canada's lack of competitiveness with various levels of government here because "other jurisdictions are doing much more to attract business, so Canada needs to do much more to up its game."
"Absent some changes and some improvement in competition, you're going to see us not exercising the very big capital projects that we've just finished," Williams said.
Last month, Suncor started up its $17-billion Fort Hills oilsands project north of Fort McMurray with its joint-venture partners Paris-based Total SA and Vancouver-based Teck Resources Ltd. The mine is currently ramping up production and is expected to reach 90 per cent of its designed 194,000-bpd capacity by the end of the year.
In the fourth quarter, the company also produced its first barrel of oil from Hebron, a project offshore Newfoundland that it has a stake in alongside Exxon Mobil Canada, Chevron Canada, Statoil SA and Nalcor Energy.
In the future, Suncor plans to spend roughly $5.5 billion per year growing its production in smaller projects, including debottlenecking efforts and repeatable projects – like the steam-based Meadow Creek East and West oilsands plants – to grow its production.
But don't expect to see new mega-projects like Fort Hills announced without regulatory and fiscal changes, Williams said.
He said that if the discount Canadian heavy oil producers must accept for their barrels relative to the West Texas Intermediate benchmark oil price persists long-term or worsens, the company might consider adding equipment to its refinery in Montreal to process more heavy oil and further reduce its exposure to the differential.
About 20 per cent of the company's production is subject to the discount between Western Canadian Select and West Texas Intermediate, which was $36.12 per barrel at close on Wednesday.
National Bank Financial analyst Travis Wood highlighted Suncor's "limited WCS exposure" is one of the reasons the company remains his top stock pick. Other reasons include Suncor's announcement of a roughly 12 per cent dividend increase Thursday and that it would buy back $2 billion worth of its own shares.
Suncor enjoyed higher oil prices and better utilization at its refineries and, as a result, increased its gross revenues 23 per cent to $4.1 billion in the fourth quarter, from $3.3 billion in the same period a year earlier.
The oilsands producer also boosted its net earnings 143 per cent to $670 million in the quarter, up from $276 million at the end of 2016.
Suncor also announced it had sold off its northeastern British Columbia lands in the Montney natural gas formation to privately-held Canbriam Energy in exchange for $52 million and a 37 per cent stake in that company.
Financial Post
gmorgan@nationalpost.com
You can read more of the news on source