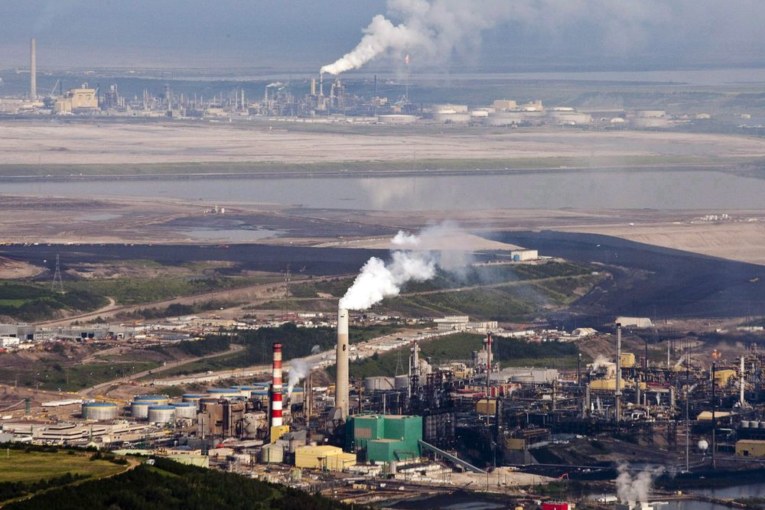 CALGARY – Canada's largest integrated energy company has filed an application for a massive new oilsands project defying expectations of slowing growth in the oilsands.
The Alberta Energy Regulator issued a notice Tuesday that Suncor Energy Inc. is seeking regulatory approval to build a 160,000-barrels-per-day steam-based oilsands project north of Fort McMurray called Lewis. The project would not require federal approval from the National Energy Board, which Ottawa is currently reorganizing.
Regulatory filings from Calgary-based Suncor show the project – which would be built in four identical 40,000-bpd phases – would cost $6.2 billion in total and the company hopes to begin construction in 2024, with oil production starting 2027.
"This is a growth project," Suncor spokesperson Erin Rees said in an email, adding that the company has not officially sanctioned the project.
In its application, Suncor said the project would contribute almost $3.4 billion to Alberta's GDP and employ an average of 580 construction workers per year and 1,000 construction workers at its peak it 2027 and 2028.
The permit will help Suncor plan its next projects to replace the production that will end in the 2030s, according to one analyst.
"The life of mine plans show production ending. It's so far away that nobody really thinks about it, but it's probably a decade of planning," GMP FirstEnergy analyst Michael Dunn said of the mine retirement.
He said Suncor is looking at ways to boost production so that its oilsands upgrading facilities — vital for the company to get a higher price for its bitumen — will continue to be fully utilized.
"All these things go into the decision-making," Dunn said, adding that Suncor will need to look at replacing its production from its base mine potentially through lease swaps with Syncrude or through new projects.
The Lewis project's timeframe aligns with Suncor's efforts to boost production ahead of the anticipated closure of the company's main mining operation north of Fort McMurray in the early 2030s. Suncor's detailed mine plans, and the AER's tailings plans, show the company's primary mining operations will wrap up in 2033.
"With Suncor's Oil Sands Base Plant approaching end of mine life (2033), the AER is concerned with the length of time remaining to resolve Suncor's site-specific issues," an AER report from Oct. 2017 states. The AER approved Suncor's plan to address those issues the regulator had identified.
Suncor produced 296,700 bpd from mining operations in the fourth quarter of 2017, which accounts for roughly 55 per cent of the company's operated oilsands production with the balance coming from steam-based projects.
Suncor has also recently boosted its stake in the Syncrude oilsands mining venture to 58 per cent and is also ramping up production at its recently completed $17-billion Fort Hills project – neither of those projects will expire in the 2030s.
During an earnings call this month, Suncor president and CEO Steve Williams described the Lewis project – and the company's Meadow Creek East and Meadow Creek West projects – as the next wave of growth for Suncor, beginning at the end of 2022. "You will start to see one of those come on every 12 to 24 months," Williams said.
At the time he said those "replication" projects would drive growth for Suncor rather than investment in major new projects and blasted Canada's current regulatory and tax framework as being too burdensome for major projects like its recently completed $17 billion Fort Hills mine.
Financial Post
gmorgan@nationalpost.com
You can read more of the news on source