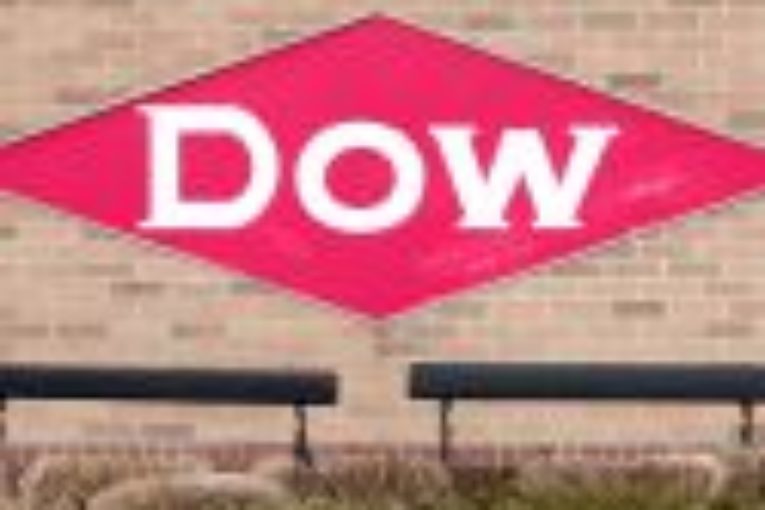 The president of Dow Chemical Canada ULC says new government incentives are helping make Canada more competitive with the U.S., but the country still lags its peers.
Tyler Edgington told the Financial Post in an interview that Ottawa's Strategic Innovation Fund and the Alberta government's recent $1 billion in tax credits for petrochemical producers has improved Canada's standing as an investment destination.
"Both are directionally helpful, but I'd say they're more 'closing the gap' and not putting Canada ahead of other jurisdictions," he said.
Despite competitiveness concerns by some observers, Edgington stressed that much of the struggles facing petrochemical producers in Canada, such as higher capital costs, a lack of market access and higher feedstock costs, are "outside of what the government can do" and need to be solved by industry.
"Those things are going to be difficult for the government to address, and we're not looking to government to address those things," he said.
Lower prices for natural gas and other feedstocks have been a boon for Canadian petrochemical producers in recent years, but a shortage of new pipeline infrastructure and relatively higher extraction costs have trimmed company margins.
Edgington's comments come as the company on Wednesday announced plans to establish a new Toronto-based sales centre, which could mark renewed interest in Canada as Dow Canada's Michigan-based parent company prepares to break itself into three separate entities by early next year. Edgington did not confirm whether other Canadian investments would follow Wednesday's announcement.
"It's on our radar screen," he said.
Edgington said the new centre would "revitalize our presence in Eastern Canada," refocusing the company's efforts on its Canadian consumer-facing business, which involves personal care, food packaging, silicones and other products. The company expects to use the facility to consult with clients and design custom-made products.
The sales centre is Dow Canada's sixth location in the country. The company owns several manufacturing facilities in Alberta, Ontario and Quebec, and has a 50-per cent stake in an ethylene cracker facility located in Joffre, Alta., operated by Nova Chemical Corp. The facilities manufacture products used to make everything from latex paint to Styrofoam.
The news comes amid concerns by the Canadian petrochemicals industry that the country has missed an opportunity to attract major petrochemical investments, as new capital instead flows into the U.S.
Over the past five years, Canada has secured around $1 billion in new petrochemical investments, mostly to expand or maintain existing plants. The U.S., meanwhile, secured roughly US$185 billion for current and future developments over the same period.
According to IHS Markit, the U.S. will add 5.2 million tonnes of petrochemical capacity in 2018—including propylene, ethylene and methanol, used to make plastics and packaging, etc.—and a total of 8.7 million tonnes in 2019 and 2020.
In March of this year the Alberta government offered $1 billion in royalty credits and loan guarantees to entice petrochemical producers, spread over several years.
Several consortia have begun early-stage planning on major new petrochemical facilities, with final investment decisions expected later this year.
Edgington also said that a renegotiated North American Free Trade Agreement would be a relief for Dow Canada and other manufacturers, whose cross-border supply chains are highly integrated.
"We're interested in seeing it modernized," Edgington said.
In 2017, Dow Canada exported $1 billion worth of goods from the U.S. into Canada, and around $900 million from Canada into the U.S.
The sales centre announcement also comes as the DowDuPont, a petrochemical giant created through the merger of Dow Chemical Co. and DuPont Co. last August, prepares to spin off into three separate entities by the first quarter of 2019.
The leading firm from the spin-off will house the company's plastics division, and will rake in about $50 billion in annual revenues. The company will also establish a seed and pesticide division and a special products division.
• Email: [email protected] | Twitter: jesse_snyder
In an exclusive interview with the Financial Post's Kevin Carmichael, the central bank governor with trade roots talks tariffs, exports and playing chicken with inflation
Base metals from copper to zinc have dropped, and it's rubbing off on mining companies
Ridership has fallen 41 per cent since 2010. If there's not enough business in rural areas, people will need to find alternatives
The problems faced by The Green Organic Dutchman may point toward future zoning issues for the cannabis industry
You can read more of the news on source