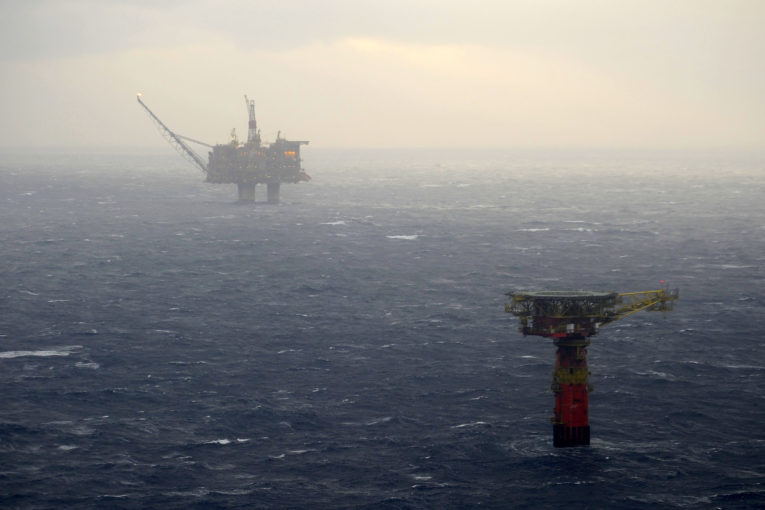 CALGARY – Suncor Energy Inc. doubled down on its Syncrude oilsands stake with another $920 million for Mocal Energy Ltd.'s five per cent interest in the project. But tucked away in the company press release was the announcement of a small but significant deal to buy a stake in a North Sea project, underscoring CEO Steve Williams' recent comments of deploying capital in other jurisdictions.
Canada's largest energy company by market cap boosted its stake in the Syncrude oilsands mine and upgrader to 58.74 per cent in a joint venture that includes Imperial Oil Ltd., and Chinese companies Sinopec Oilsands Partnership and Nexen Oilsands Partnership.
Suncor now owns around 555,590 barrels per day of oilsands upgrading capacity, which makes its the single largest Canadian producer of synthetic crude oil, according to S&P Global Ratings.
Japanese firm Mocal Energy's divestment also marks the departure of yet another international oil company from the oilsands. In the past couple of years, ConocoPhillips, Royal Dutch Shell Plc, Total SA and Statoil have sold off all or majority of their Alberta assets, primarily to Canadian operators.
But for Suncor, the deal was a 'no brainer', as it already owned nearly 54 per cent of Syncrude and "has also been increasingly deploying their own personnel" to the project, according to Barclays analyst Paul Cheng.
"The purchase price also compares favourably to the company's last acquisition of a 5 per cent interest from (Murphy Oil Corp.) for $937 million, announced in Apr. 2016 – which was near the bottom of the crude price cycle," Cheng wrote.
The Barclays analyst boosted his price target on Suncor stock from $52 to $54 per share, following the announcement of the two deals.
While considerably smaller, Suncor's $68 million deal to buy into a prospective oil project offshore Norway called Fenja, is a step to diversify from the oilsands.
"For our international offshore, it's about leveraging our long-life, low-decline assets that we have in the oilsands with a highly profitable focused offshore business in geographic regions where we already have assets and expertise," Suncor spokesperson Sneh Seetal said Monday.
She said more deals offshore Norway and offshore U.K. could be a fit given those qualifiers. "We'd always be evaluating any of those opportunities to see if they'd be a strategic fit with our portfolio," Seetal said.
Suncor aims to spend $280 million in capital on the project, as part of its 17.5 per cent stake in U.K.-based Faroe Petroleum plc's stake in the Faroe offshore field, which was discovered in 2014 and is expected to be producing oil by 2021.
The Fenja deal marks Suncor's first international acquisition since 2016, when it acquired a stake in an offshore U.K. project called Rosebank, operated by Chevron Corp. That project has yet to be sanctioned but is expected to produce 100,000 barrels of oil per day and 80 million cubic feet of natural gas per day.
In recent years, selling off assets in Trinidad and Tobago, while the company's Middle East ventures have soured, with its Syrian and Libyan assets deemed too dangerous to produce safely.
Suncor president and CEO Steve Williams had said on an earnings call last week that Suncor would consider using its cash flow from the oilsands to make acquisitions. The company had about $2.7 billion of cash on hand by the end of December, according to S&P.
Williams also said the company would not sanction new major projects in Canada without governments easing the regulatory and tax burden on companies, which he said had made Canada uncompetitive.
"We're having to look at Canada quite hard. The cumulative impact of regulation and higher taxation than other jurisdictions is making Canada a more difficult jurisdiction to allocate capital in," Williams said.
"Absent some changes and some improvement in competition, you're going to see us not exercising the very big capital projects that we've just finished," Williams said, referring to the $17-billion Fort Hills oilsands project the company had just brought online.
Financial Post
gmorgan@nationalpost.com
You can read more of the news on source