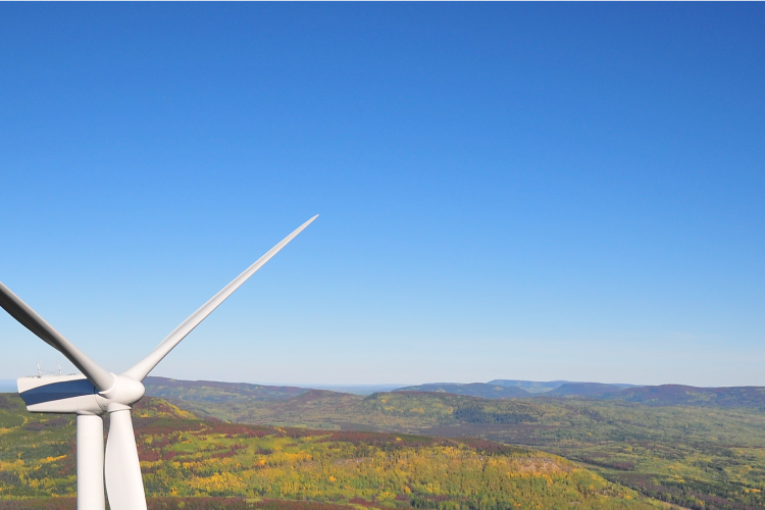 From a climate perspective, two big events set the context for Finance Minister Bill Morneau's second budget.
In December, Prime Minister Trudeau got his provincial and territorial counterparts (well, most of them) to agree to a new national climate plan, a Canadian first. And in January, Donald Trump was sworn in as the President of the United States.
So, first things first: did this budget help move the climate deal from a plan to a reality?
The short answer is yes, but not immediately.
Minister Morneau's budget makes two kinds of investments to support the climate plan. The bigger-ticket item is making sure that infrastructure dollars go to climate priorities.
Perhaps the most important test for this budget was whether Canada would stick to its guns, or whether Trump's influence would spur a change in course. Today's budget passed that test with flying colours.
Climate-friendly investments will proceed through the government's green infrastructure fund and its forthcoming infrastructure bank—but the budget also allocates dollars specifically to clean energy priorities like smart grids, energy storage, electric vehicle charging, stronger building codes, and moving remote communities off diesel. Setting aside guaranteed dollars for those investments means they won't get lost on a long list of infrastructure priorities.
The budget also offers nuts-and-bolts funding for officials to do the work that the plan requires. There's funding for writing regulations for cleaner fuels, energy efficiency, managing the health risks of climate change, even communications and coordination. Nothing flashy, but necessary dollars to get it done.
But there's a bit of a catch. Very little of the funding is available for this year or the next, leaving most of those dollars for 2019 to 2022. That's partly because the government stretched out a $2 billion commitment announced last year—the Low Carbon Economy Fund—so that it will be paid out not over two years, but over five.
The delay could be a problem if departments, or projects, need money right away. But if the plan still has plenty of funding and momentum for now, the delay might be good planning, so that officials, provinces, and project developers know that climate action is not a one-year wonder. It's too soon to tell today—and will be something to watch in the months ahead.
This is also Ottawa's first budget since Donald Trump took office, and the U.S. president of course looms large in Ottawa's fiscal planning.
For clean energy specifically, Trump's pro-fossil fuel agenda has led to calls to slow down climate action in Canada.
Some industry groups and politicians worry about making a clean energy transition in Canada when President Trump still "digs coal."
So perhaps the most important test for this budget was whether Canada would stick to its guns, or whether Trump's influence would spur a change in course.
Today's budget passed that test with flying colours.
The budget's clean technology section opens by saying that the "global campaign against climate change is an economic opportunity for Canada," an opportunity where Canada "can be a true global leader."
The government zeroes in on clean tech, along with digital industries and agri-food, as growing industries that are key to Canada's economic success.
It goes on to offer the kind of support that will help increase Canada's clean tech market share, starting with $1.4 billion in financing—the kind of affordable capital that clean tech firms need to grow. It also provides several hundreds of millions in support to clean tech in sectors like transportation and clean energy, and offers a new tax break to geothermal energy, a renewable energy source with big potential in Canada.
The budget also grants some long-standing requests from the clean technology sector.
Catching up to Canada's peers, it commits the federal government to being a "first customer" for Canadian technology. Ottawa procures billions of dollars of products and services every year, and through a new $50 million program, it will now actively help support and buy Canadian clean innovation. Ottawa is also committing $15 million to help clean tech, an export-heavy sector, reach world markets. There's even $14 million to track clean tech data.
There are good and bad ways to support technology, and a lot of details are still to come.
But in pointing to clean technology as a growing industry with huge potential, Trudeau's government gets it exactly right.
The clean energy sector alone employed over 9 million people in 2015, according to the International Renewable Energy Agency (and including large hydro).
Canada has a strong clean tech foundation. According to data from Analytica Advisors, a consultancy tracking Canada's clean tech sector, Canada had over 700 companies, $11 billion in revenues, and 55,600 people working in the sector in 2016. But we've also been losing market share to our peers, falling from 14th to 19th among the world's top 25 clean tech exporters in 2016.
This budget offers the kind of measures that can help push Canada into a spot among the leaders.
Weaving clean growth into our economic fabric builds jobs and investment—but also the support and momentum we'll need to keep tackling climate change. Ottawa took a real step in that direction today.
This article originally appeared on National Observer.
You can read more of the news on source