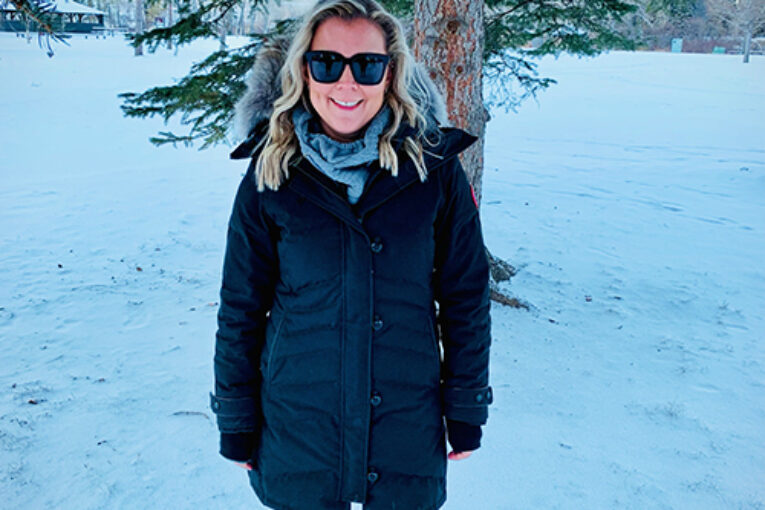 Lisa Warren, Senior Manager of Reclamation & Remediation at Cenovus.
January 2022 – At Cenovus Energy, one of their five environmental, social and governance (ESG) focus areas is biodiversity, with a specific focus on reclaiming land and restoring habitat. But what exactly is reclamation?
"Reclamation is the process of contouring the landscape, replacing soils, and re-establishing vegetation to return the site to near equivalent land capability where it supports habitat, wildlife and ecosystem process," explains Lisa Warren, Senior Manager of Reclamation & Remediation at Cenovus. "To accelerate the reclamation timetable when feasible, work is undertaken on lands no longer required for operations, even if the project is ongoing. Progressive reclamation allows for the land to be returned to productive capability sooner, shortening the timeframe to achieve closure."
Lisa has always been passionate about the environment. Originally a biology major, she changed her focus to environmental sciences after an internship that involved conducting environmental site assessments.
"The summer after my first year of university I was fortunate to secure a job working in the field with a small environmental consulting company. I loved the work so much that I switched my major, and never looked back," says Lisa.
Focused on efficiencies and innovation, Lisa's  team plays a key role in Cenovus's land strategy and is responsible for conducting environmental site assessments to identify and address any land impacts as a result of our operational activities, and to progress sites through the reclamation process.
"At Cenovus, we strive to build efficiencies within our reclamation program to reduce our cycle time on site closures—getting the environment quickly restored," says Lisa.
With an eye to Cenovus's ESG targets, Lisa and her team work to support the ongoing