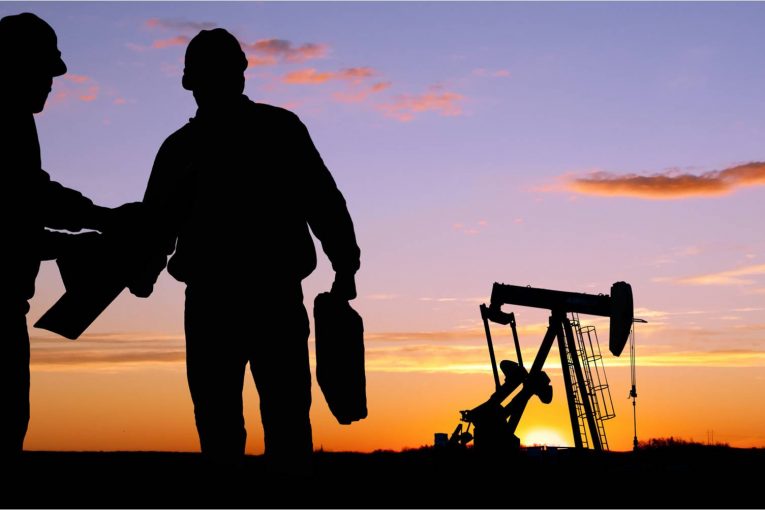 October 20, 2017
Schlumberger Ltd. and  Baker Hughes, the world's two biggest oilfield service companies, say North America's growth engine is slowing.
The investment appetite by explorers in North America "seems to be moderating" with the priority now being preservation of cash flow rather than the pursuit of continued production growth, Schlumberger said in an earnings statement on Friday. Baker Hughes, said in its report that it saw no meaningful boost in driller spending in the quarter. The shares fell for both companies.
The oilfield services sector was the worst hit in the three-year crude-market crash. Contractors complained last year that prices for fracking were at unsustainably low levels, and vowed to raise them this year as oil prices inched upward. But investor dissatisfaction with explorer returns, despite the rise in production, has put a new spin on industry priorities.
"We expect the overall oil and gas environment to remain challenging for the rest of the year," Baker Hughes Chief Executive Officer Lorenzo Simonelli said in the company statement. "We have seen some improvement in activity but we have not seen meaningful increases in customer capital commitments. Oil prices remain volatile and, as a result, our customers remain cautious."
This is the first quarter in which Baker Hughes reported combined earnings with GE Oil & Gas since the companies were combined by General Electric Co. in July, a move creating the world's second-largest servicer. The marriage, though, has gotten off to a rocky start, with Baker Hughes,  a GE Company Inc. reporting results on Friday that missed analyst estimates.
Net Loss
The newly-formed company reported a net loss of $104 million or 24 cents a share. Excluding certain items, profit was 5 cents a share, worse than the 11-cent gain in an average of 23 analysts' estimates compiled by Bloomberg. Revenue was $5.4 billion compared with the $5.5 billion average estimate.
Number one Schlumberger Ltd. reported earnings Friday that were in line with analyst estimates. The company's adjusted profit was 42 cents a share, in line with the average of 33 analysts' estimates compiled by Bloomberg. Revenue was $7.9 billion, matching the average estimate, according to its statement.
Schlumberger is expected to boost earnings in the fourth quarter to 48 cents a share, excluding certain items, according to the average of 33 analysts' estimates compiled by Bloomberg. However, CEO Paal Kibsgaard told analysts and investors on the company's conference call Friday that the consensus estimate could be a bit on the high end.
The earnings statements for both companies were released before the start of regular trading in New York. Schlumberger fell 3.6 percent to $62.18 at 9:43 a.m., while Baker Hughes was down 4 percent to $31.82.
The servicer statements reflect a growing realization within the analyst community that the U.S. shale boom is starting to pull back. The shale industry began the year on a high note, promising to spend millions more on new drilling to take advantage of oil prices that were surging after a deep two-year slump.
On the Defensive
Now, they're approaching 2018 on the defensive, with crude prices stuck on the edge of profitability at $50 a barrel, and mounting investor anxiety over minuscule returns. While the broader stock market has reached record highs this year, a Bloomberg Intelligence index of North American shale explorers has plunged 22 percent this year.
Independent exploration and production companies began trimming their budgets in the second quarter and through the half way point in the year had only spent 43 percent of their 2017 budgets, analysts at JP Morgan Chase wrote last month in a note to investors.
Schlumberger,  which generates most of its sales outside the U.S. and Canada, also offered a positive note for the future in its statement, saying that a rebalancing of the global oil market is moving ahead, potentially leading to an overall industry recovery, though exactly when remained hard to call.
"We see a number of market factors and data points now emerging that make us increasingly positive and optimistic about the outlook for our global business," Kibsgaard said in the company's Friday statement.
The company announced on Thursday a $1 billion acquisition of oil and gas wells, a pipeline network and development rights in Western Canada from Cenovus Energy Inc. Schlumberger will partner with a closely held exploration and production company in Canada and serve as the majority, non-operating owner of the group.
---
You can read more of the news on source