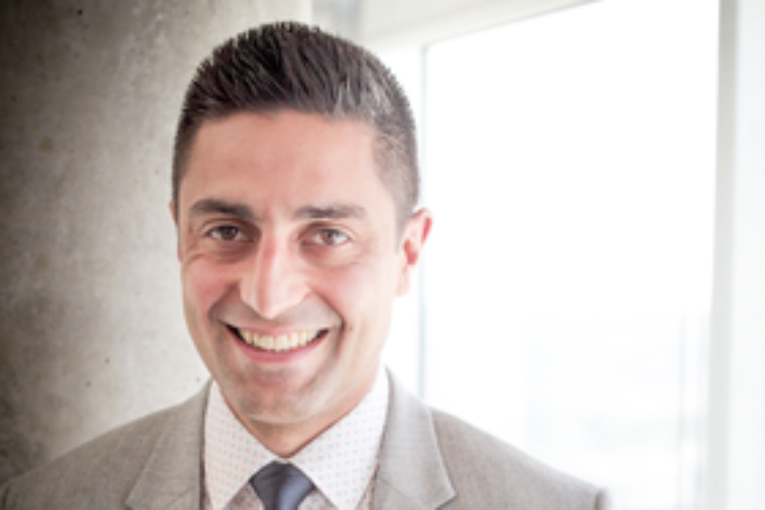 After high school, some guys go to university, others take jobs at the local NAPA parts counter, while others settle in to their parents' basement to realize their dream of attaining legendary gaming status.
Alexander Fanni didn't want any of that. He couldn't wait to get out of London, Ontario, so, on his 18th birthday, he signed up for the armed forces at the local recruitment centre. He started basic training a month after finishing Grade 12. Eighteen months later, in 2008, he deployed to Afghanistan as a gunner in a Leopard battle tank.
"It was a good experience. Some days are better than others. But I took all the positives from the military to push my life forward—so things like teamwork, camaraderie, adventure, the ethos of hard work and dedication," Fanni says.
In fact, he tells people that the military was the best five years of his life. In his military career, he also trained others for deployment in Afghanistan, trained with the Canadian Rangers—a military reserve force that provides a limited presence in Canada's sparsely settled northern regions—worked with the military's security task force at the Winter Olympic Games in 2010, provided guidance and training to law enforcement for the G8 and G20 Summits in Toronto and, in 2011, he was deployed to assist in the Manitoba floods.
"I really learned a lot about myself. I learned how to set goals and be disciplined. I transferred that to my studies and my professional career," Fanni says.
Alexander Fanni is one of the Fluor/Oilweek 2018 Rising Stars. To read all of their stories, click here.
After leaving the military, he went on to study history and political science at Grant MacEwan University and is currently working on a Master of Business Administration degree with the Royal Roads University. But his career direction was set during his undergraduate degree in Edmonton when Fanni was offered a summer job helping an Aboriginal community in the Northwest Territories do historical research for a land claim in Fort Liard.
"The band was the Acho Dene Koe (ADK) First Nation. It was a position that involved doing a lot of community engagement. They liked me and asked if I wanted to stay on and work remotely, coming up when I could," he says.
Fanni worked with ADK for three summers. Each year, he was given more responsibility. When he finished university, that experience in First Nations oil and gas regulatory and economic development opened a lot of doors.
"I credit my professional success to working with the ADK," he says. "They really set the stage for me to excel in working with oil and gas, and industry in general. It provided me a huge opportunity to learn and work and explore different avenues."
Education: Grant MacEwan University – BA History and Political Science, 2011-2016; Royal Roads University – MBA (Candidate), 2018-Present
Favourite Charity: Helmets to Hardhats
First Job: Dominos Pizza
Alternate Career: Own a restaurant. I put myself through school bartending and managing at a restaurant. I love everything about the service industry and miss working in it.
Best advice received: "Work hard, treat women with respect and be kind to children" – My father Ken Fanni
Favourite pastimes: Reading the news and fishing
Favourite book: Faust, by Johann Wolfgang von Goethe
Other interests: Baseball – The Toronto Blue Jays are my team.
You can read more of the news on source