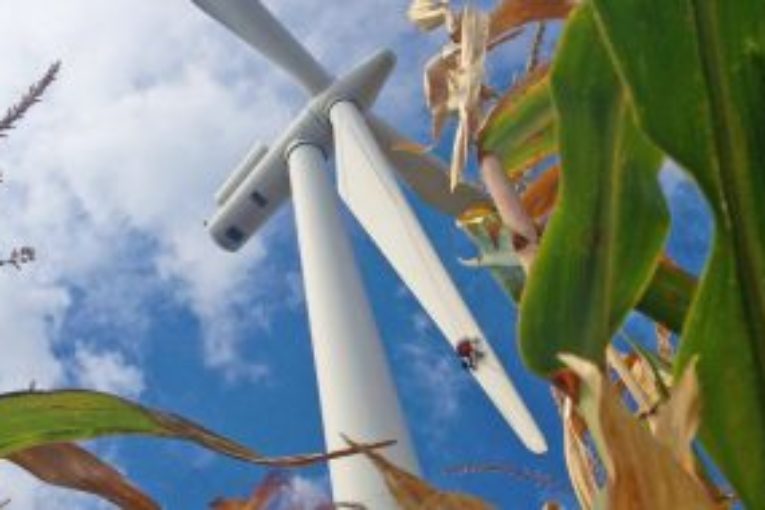 June 15 is Global Wind Day, a time to pause and reflect on the advances that the wind energy industry has achieved worldwide, and in Canada.
To mark the annual day, the Global Wind Energy Council (GWEC) and WindEurope held a photo competition focused on the theme "Wind Vision" – a vision that sees wind energy helping countries all over the world to address climate change and speed up the move to low-carbon economies. The winning photos were released today on the GWEC website – these wind energy photos are spectacular!
The winning photos showing positive local impacts, contributions to local and national economies, and how wind power operates in harmony with nature are only part of the global wind energy story. As GWEC notes, wind power today is the most competitively-priced technology in many, if not most, electricity markets worldwide – and that is the case in Canada too.
Wind contracts in Morocco, India and Mexico range in the ballpark of 3 cents (US) per kilowatt hour, with a recent Mexican tender achieving prices below 2 cents. Canada's most recent competitive electricity-supply auction, in December 2017 in Alberta, yielded the lowest-ever price paid for wind energy in Canada – a weighted average of 3.7 cents per kilowatt hour – making wind energy the lowest-cost option for new electricity generation in our country.
As of the end of 2017, wind energy installations across the globe totalled 539 gigawatts of capacity – about three and a half times Canada's total electricity generating capacity from all sources. Denmark generated 44 per cent of its electricity from wind last year, Uruguay more than 30 per cent, and the European Union almost 12 per cent. In the U.S., four states now supply more than 30 per cent of their electricity using wind energy. Canada's wind energy capacity is enough to meet six per cent of our country's electricity demand.
Around the world, there are wind installations in more than 90 countries and wind energy has become one of the fastest-growing sources of new electricity. Canada is no exception – wind energy has been the largest source of new electricity generation in Canada for over a decade. We are now the ninth largest wind power producer in the world. The investments in this clean, renewable, free-fuel-for-life technology are returning positive and lasting social and economic contributions while diversifying communities all across Canada.
Without a doubt, anyone following the development of the global and Canadian wind energy industries have a great deal to celebrate on Global Wind Day!
Director of Media and Communications at the Canadian Wind Energy Association.
You can read more of the news on source