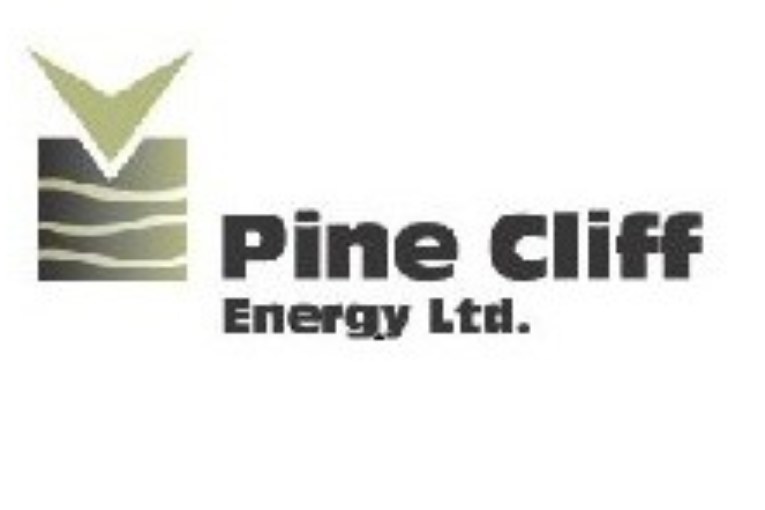 CALGARY, Alberta, July 13, 2018 (GLOBE NEWSWIRE) — Pine Cliff Energy Ltd. ("Pine Cliff" or the "Company") (TSX:PNE) is pleased to announce that a banking syndicate of Canadian Financial Institutions (the "Syndicate") has completed the semi-annual borrowing base redetermination and has renewed the credit facility for a period of one year. In addition, Pine Cliff has closed a private placement of units ("Units") for gross proceeds of $19.0 million (the "Private Placement") and increased and extended the subordinated debt with insiders of the Company totaling $12.0 million (the "Insider Debt").
Borrowing Base Redetermination
The Company has entered into an Amended and Restated Credit Agreement with the Syndicate for an $11.0 million revolving credit facility, consisting of a $6.0 million revolving syndicated facility and a $5.0 million revolving operating facility (the "Credit Facility").  The Credit Facility has a 364 day revolving period maturing July 27, 2019 and if it is not renewed, will convert to a 1 day term loan due on July 28, 2019. Borrowing under the Credit Facility bears interest at the Canadian prime rate plus 1.5% to 4.0%, or bankers' acceptance rates plus 2.5% to 5.0%, depending in each case on the ratio of consolidated debt to EBITDA, plus applicable standby fees. The next date for Pine Cliff's borrowing base redetermination will be November 30, 2018. Following the Private Placement and the increase in the Insider Debt, Pine Cliff is undrawn on the Credit Facility other than approximately $2.0 million in letters of credit and has approximately $5.0 million cash on hand.
Private Placement
In conjunction with the Credit Facility renewal, Pine Cliff completed a private placement of an aggregate 19,000 Units to Alberta Investment Management Corporation ("AIMCo"), on behalf of certain of its clients, at a price of $1,000 per Unit for aggregate gross proceeds of $19.0 million. Each Unit is comprised of: (i) one promissory note (a "Note") with a par value of $1,000 per Note and bearing interest at 7.05% per annum, which is payable semi-annually; and (ii) 150 common share purchase warrants ("Warrants").  The proceeds from the Private Placement were used to pay down the bank indebtedness of the Company and to provide additional working capital.
The Notes mature on July 31, 2022 and all or a portion of the principal amount outstanding thereunder can be repaid without penalty after three years.  Pine Cliff issued 2.85 million Warrants in connection with the Private Placement, with each Warrant entitling the holder to purchase one common share of Pine Cliff for $0.51 until July 13, 2021, which reflects a 45% premium to the 10-day weighted average trading price of the common shares of the Company prior to the date of closing of the Private Placement.
Increase and Extension of Insider Subordinated Debt
The Company has also increased its Insider Debt by $1.0 million and extended the term to September 30, 2020. The subordinated debentures now totaling $12.0 million bear interest at 0.25% less than the monthly average effective interest rate paid to the Syndicate.
About Pine Cliff
Pine Cliff is a natural gas company that is focused is on acquiring long life assets that are cash flow positive even in a low commodity price environment.  Further information relating to Pine Cliff may be found on www.sedar.com as well as on Pine Cliff's website at www.pinecliffenergy.com.
About Alberta Investment Management Corporation
Alberta Investment Management Corporation, AIMCo, is one of Canada's largest and most diversified high performing institutional investment managers with more than $100 billion of assets under management.  AIMCo operates at arms-length from the Government of Alberta and invests globally on behalf of 32 Alberta-based pension, endowment and government funds, working closely with their clients to ensure investment strategies meet their clients' long-term return objectives.  For more information on AIMCo please visit www.aimco.alberta.ca.
You can read more of the news on source