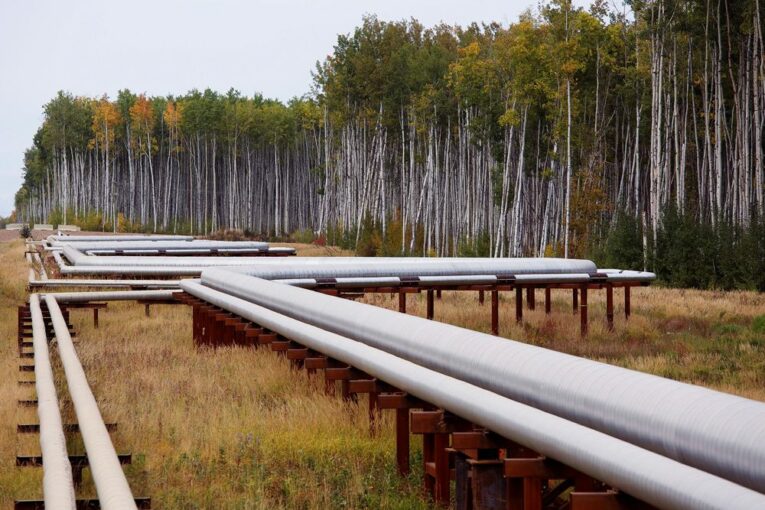 I was born in Finland 18 years after the end of the Second World War. One of my first memories is listening to the radio in August 1968 when the Soviets launched the invasion of Czechoslovakia. I was five and I still remember the worried look on my parents' faces. I thought I would never experience a major invasion again on European soil — until now.
Today, I study the economics of the transition to net zero and, more than ever, I see the connection between national security in Europe and the transition to low-emission energy. Both are connected and Canadians should take note of the leadership role we can take.
Europe is hooked on Russian energy and Russia's budget is dependent on energy exports, now worth US$295 billion (which is an increase of 76 per cent from 2020. Seventy-two per cent of Russia's natural gas exports go to the European Union, and 48 per cent of its oil.
Many European countries tout their use of renewable energy sources such as solar and wind, but even as global leaders in the use of renewable energy, Europe still requires stable energy supply from non-renewable energy sources to meet its demand for years to come. In the third quarter of 2021, Germany got 32 per cent of its electricity from burning coal — out of necessity.
Germany is the biggest export market for Russian energy in the European Union. Nine per cent of Russia's overall exports go to Germany. Germany gets about 60 per cent of its natural gas from Russia, higher than the EU average of 40 per cent.
This money fuels Russia's army.
If Europe is to wean itself off Russian oil and gas, who better than a stable democracy with reliable supply? But Canadian energy companies face two significant hurdles to replace Russia's market share.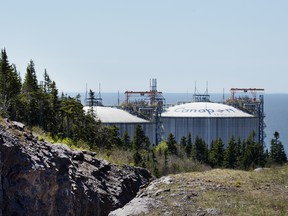 First, Canada needs LNG export terminals on the east coast.
Attempts to convert the LNG import terminal in Saint John, N.B., fell apart in 2016 with no outside investors.
But it appears that the war in Ukraine is helping to renew interest in the idea, with at least two companies reportedly pursuing projects.
Being able to export gas from the East Coast would put Canadian gas geographically closer to the European market than the U.S., which ships from the Gulf, or from the Middle East. An east coast hub with two terminals — the other in Nova Scotia — could replace a sizeable portion of Russia's supply.
Canada's second challenge is the reputation of our energy industry in Europe where it's commonly dismissed as "tar sands" and where divestment from Canadian oil and gas companies is almost a done deal. Canada has work to do here too.
The CEOs of Canada's six largest oil sands companies — responsible for about 95 per cent of production — are reportedly working together to achieve net zero by 2050. But why wait that long?
Canadian energy companies are enjoying the benefits of unexpectedly high oil and gas prices at the moment. The estimated cost to reach net zero for the six largest oil sand producers is $75 billion over 30 years, $2.5 billion per year. For CNRL and Suncor, the two biggest producers, the annual cost is about $760 million for each.
But rather than investing it all back into technology such as carbon capture and storage that would curtail our greenhouse gas emissions, energy companies are instead buying back their stocks. CNRL announced its latest stock buyback program in March 2021. It can still buy back about 37.8 million shares, worth about $2.6 billion. In February 2022, Suncor announced a stock buyback program for 4.99 per cent of its stock. The estimated cost is about $2.7 billion.
This is looking like a missed opportunity to send the world a clear signal about Canada's commitment to net-zero. Accelerated investments now could help Canada get to net zero well before 2050.
European countries, especially Germany, are too dependent on Russian oil and gas and it is a major geopolitical risk for Europe. It hinders the continent's response to the invasion of Ukraine and other unforeseen risks in future years. Even though oil from Alberta cannot directly reach Europe, better access to world markets through the Trans Mountain Pipeline would increase price stability and help Europe indirectly. High oil and gas prices are financing Russian aggression and the war effort as Europe is giving Russia the financial resources to wage war on Ukraine.
In the long-term, Canada can — and should — be a responsible global energy leader that provides clean energy with net-zero emissions from a democratic and reliable country. Will we finally take on this responsibility?
Yrjo Koskinen is the Associate Dean of Research and Business Impact and the BMO Professor of Sustainable and Transition Finance at the Haskayne School of Business at the University of Calgary.  
You can read more of the news on source