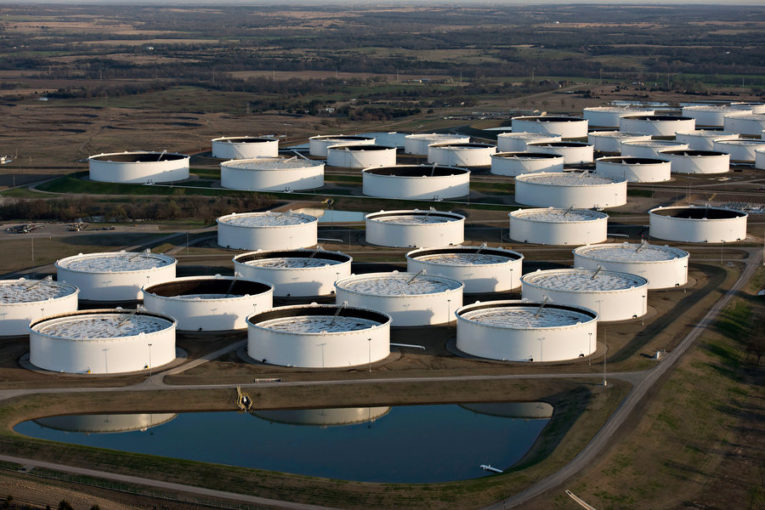 LONDON (Reuters) – Oil prices fell for a fourth session on Wednesday, weighed down by worries that data would show U.S. crude inventories rising after this week's gloomy global demand outlook from the International Energy Agency (IEA).
Brent crude futures were down 68 cents at $61.53 a barrel at 1335 GMT, having fallen by 1.5 percent on Tuesday, its largest one-day drop in a month. U.S. West Texas Intermediate (WTI) crude was at $55.08 per barrel, down 62 cents.
The Brent price has shed nearly 5 percent since hitting its highest since mid 2015 last week. Losses were compounded by the IEA's unexpectedly gloomy demand outlook on Tuesday.
"Oil bulls have been left nursing a heavy hangover after the bearish lead from the IEA sent skittish buyers scurrying for the exits," PVM Fundamental analyst Stephen Brennock said in a note.
The IEA cut its oil demand growth forecast by 100,000 barrels per day (bpd) for both 2017 and 2018 to an estimated 1.5 million bpd and 1.3 million bpd respectively.
The demand slowdown could mean world oil consumption may not, as many expect, breach 100 million bpd next year, while supplies are likely to exceed that level.
Data from the U.S. Energy Information Administration due at 1530 GMT could also weigh if they confirm Tuesday's report by the American Petroleum Institute, which said U.S. crude inventories rose by 6.5 million barrels in the week to Nov. 10 to 461.8 million.
Rising U.S. output has also been putting pressure on prices. U.S. oil production C-OUT-T-EIA has increased by more than 14 percent since mid-2016 to 9.62 million bpd and is expected to grow further.
The IEA said non-OPEC production would add 1.4 million bpd of production in 2018, undermining efforts by the Organization of the Petroleum Exporting Countries, Russia and other producers to reduce by oversupply with production cuts.
"A marginally softer global oil demand outlook for next year coupled with a sizeable expansion in non-OPEC supply has prompted the IEA to pare back its estimated call on OPEC crude," PVM's Brennock said.
OPEC meets on Nov. 30 to discuss policy and is expected to agree an extension to its cuts.
You can read more of the news on source