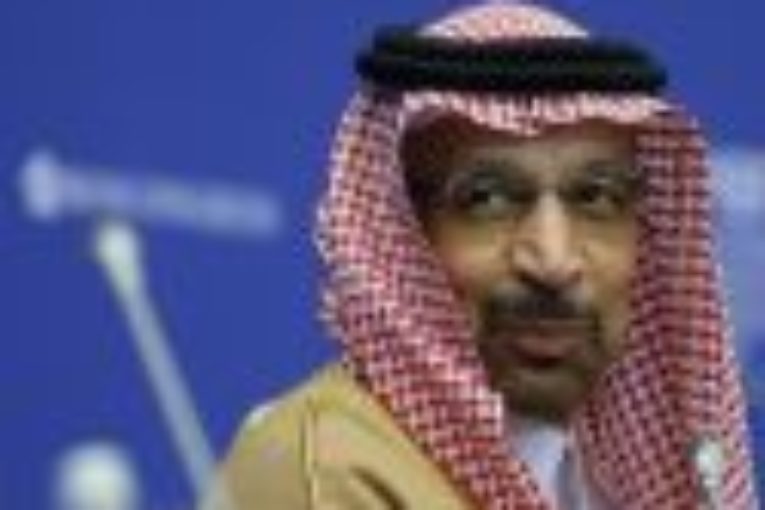 NEW YORK — Oil prices fell about US$3 per barrel on Friday as Saudi Arabia and Russia discussed easing supply curbs that have helped push crude prices to their highest since 2014.
Brent crude futures fell US$2.69, or 3.4 per cent, to US$76.10 a barrel by 1:07 p.m. EDT (1707 GMT). The contract hit its highest since late 2014 at US$80.50 last week. Brent was on track to fall about 3.1 per cent this week, which would be its largest weekly percentage loss since early April.
U.S. West Texas Intermediate (WTI) crude fell US$3.04 to US$67.67 a barrel, a 4.3 per cent loss. Following six weeks of gains, WTI was set to lose about 5.1 per cent for the week, which would be its biggest loss since early February.
The discount of WTI to Brent hit US$8.53 per barrel, its widest since May 17, and not far off levels last seen three years ago.
The energy ministers of Russia and Saudi Arabia met in St. Petersburg to review the terms of a global oil supply pact that has been in place for 17 months, ahead of a key OPEC meeting in Vienna next month.
The ministers, along with their counterpart from the United Arab Emirates, discussed an output increase of about 1 million barrels per day (bpd), sources told Reuters.
Russia's energy minister said oil ministers from OPEC states and non-OPEC countries participating in a deal to cut output would likely decide to gradually ease curbs at their meeting in Vienna next month.
"Different options will be put forward. But, it is likely that this will be a gradual easing," Alexander Novak said in comments published on the Russian energy ministry website on Friday.
Global crude inventories have fallen over the past year because of the OPEC-led cuts, which were boosted by a dramatic drop in Venezuelan production.
This comes even as U.S. crude production has risen. The United States in February produced 10.3 million bpd, a record.
The U.S. oil rig count rose by 15 to 859 in the week to May 25, the highest level since March 2015, General Electric Co's Baker Hughes energy services firm said.
Speaking in St. Petersburg, Saudi Energy Minister Khalid al-Falih said any easing of restrictions on pumping levels would be gradual to avoid a shock to the market.
The prospect of renewed sanctions on Iran after Trump pulled out of an international nuclear deal with Tehran has further boosted prices in recent weeks.
However, market participants should not read too much into Friday's sell-off due to thin volume ahead of the U.S. Memorial Day holiday weekend, said Derek Rollingson, portfolio manager of the ICON Energy Fund.
"It's the last Friday before a long weekend and the volume has a tendency to go down and with lower volume there's always a chance of higher volatility," Rollingson said.
© Thomson Reuters 2018
John Paulson's hedge fund threatened to replace the Detour Gold board of directors on the same day management released a new plan for its flagship mine
If your points come from either business travel or using a personal credit card to pay for business expenses, you need to be aware of the tax implications
Here's a clue — the Canadian dollar is up almost half a cent
Doug Ford's hydro reforms can make winners of everyone, except the looters who have gamed the system
You can read more of the news on source