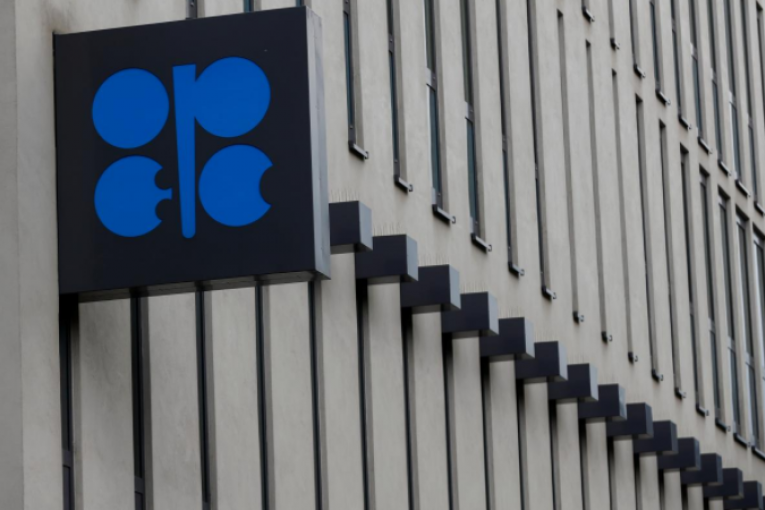 LONDON (Reuters) – Oil prices fell on Monday, with U.S. crude easing from two-year highs on prospects of higher output, but losses were limited before an OPEC meeting that is expected to extend output limits.
Brent crude oil was down 10 cents at $63.76 a barrel by 1430 GMT. U.S. light crude was 70 cents lower at $58.25.
U.S. crude oil production  has risen by 15 percent since mid-2016 to 9.66 million barrels per day (bpd), not far from top producers Russia and Saudi Arabia. Rising drilling activity means output is likely to grow further.
U.S. energy firms added oil rigs last week. The monthly rig count rose for the first time since July, to 747 active rigs, as producers were encouraged by rising crude prices.
U.S. crude touched $59.05 a barrel on Friday, its strongest since mid-2015, partly driven by the closure of the 590,000 bpd Keystone pipeline connecting Canada's oil sand fields with the United States following a spill, which reduced stocks.
Oil prices have risen sharply in recent months thanks to efforts to limit output by the Organization of the Petroleum Exporting Countries, Russia and other producers.
OPEC and its allies cut production by 1.8 million bpd in January and have agreed to hold down output until March. OPEC meets on Thursday to discuss policy and most analysts expect some form of deal to extend the cuts.
"A long-running barrage of bullish rhetoric from the oil cartel has cemented widely-held beliefs that supply curbs will be extended through to the end of next year," said Stephen Brennock, analyst at London brokerage PVM Oil Associates.
Analysts at Barclays also expect OPEC to keep output limits for another six or nine months, but said this was so widely forecast that there was a risk prices could fall after the OPEC meeting.
"This week, we expect volatile prices as market participants shed length," Barclays said in a note to clients. "Prices might fall in the immediate aftermath of the deal as speculative length 'sells the news'. Still, fundamentals should keep Brent at an average of $60 a barrel this quarter."
Harry Tchilinguirian, head of oil strategy at French bank BNP Paribas, also saw "plenty of room for disappointment."
"Should the outcome of the next OPEC meeting fall short of expectations, the large net-long speculative position on oil futures can unwind, sending prices lower and volatility higher."
You can read more of the news on source