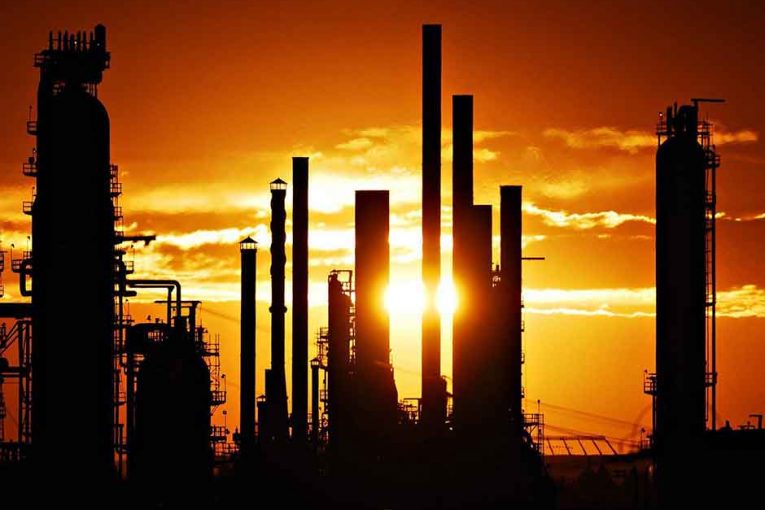 By Alex Lawler
LONDON — Oil rose further above US$52 a barrel on Wednesday ahead of a U.S. inventory report expected to show crude stocks dropped for a sixth week, although gains were capped by doubts about compliance with OPEC-led supply cuts.
Crude inventories last week fell by 7.8 million barrels, more than expected, but gasoline stocks rose unexpectedly, data from the American Petroleum Institute (API) showed on Tuesday before the release of Wednesday's official numbers.
Brent crude, the global benchmark, was up 34 cents at $52.48 at 1159 GMT, after two days of decline. U.S. West Texas Intermediate (WTI) crude added 30 cents to $49.47.
Wednesday's focus will be on the U.S. government report at 1430 GMT to see whether it confirms the figures from the API, an industry group. Analysts expect crude stocks to have fallen by 2.7 million barrels and gasoline by 1.5 million barrels.
"They are also likely to show a significant inventory reduction due to lower imports," Commerzbank's Carsten Fritsch said of the Energy Information Administration report.
"It seems to be toppish and prices are struggling to rise on bullish news," he added.
A further drop in U.S. crude stocks would raise hopes that an OPEC-led effort to wipe out a three-year, price-sapping supply glut is working.
The statement on the OPEC website following the Abu Dhabi meeting was short on substance
The Organization of the Petroleum Exporting Countries, Russia and other producers are cutting output by about 1.8 million barrels per day (bpd) from Jan. 1, 2017 until March 2018.
The deal has supported prices but an output recovery in Libya and Nigeria, OPEC members exempt from the cut, has complicated the effort. U.S. shale oil drillers have also ramped up production.
OPEC officials met on Monday and Tuesday in Abu Dhabi in an effort to boost producers' adherence to the supply cuts, which has been high on average despite relatively low compliance by Iraq and the United Arab Emirates.
In a statement after the meeting, OPEC said the conclusions reached would help boost compliance. Still, it gave little detail and some analysts remained skeptical.
"The statement on the OPEC website following the Abu Dhabi meeting was short on substance," Vienna-based JBC Energy said.
Top OPEC exporter Saudi Arabia, keen to get rid of the glut, has shown one of OPEC's highest rates of compliance and in September will cut crude allocations to customers by at least 520,000 bpd, an industry source said on Tuesday.
Canada is used to worrying about the country's brightest minds tech leaving for Silicon Valley, but lately, job applicants have been looking north of the border
Tightening NAFTA's rules of origin — either by raising the 62.5 per cent threshold or introducing a U.S.-specific content rule — is not necessary, according to a Scotiabank report
Calgary offers the right labour pool, a high quality of life and a willingness to pay to play in bid for the tech giant's new headquarters
Jason Langrish: Plagued by delays, the real question is not why CETA has taken so long, but how it has survived
You can read more of the news on source