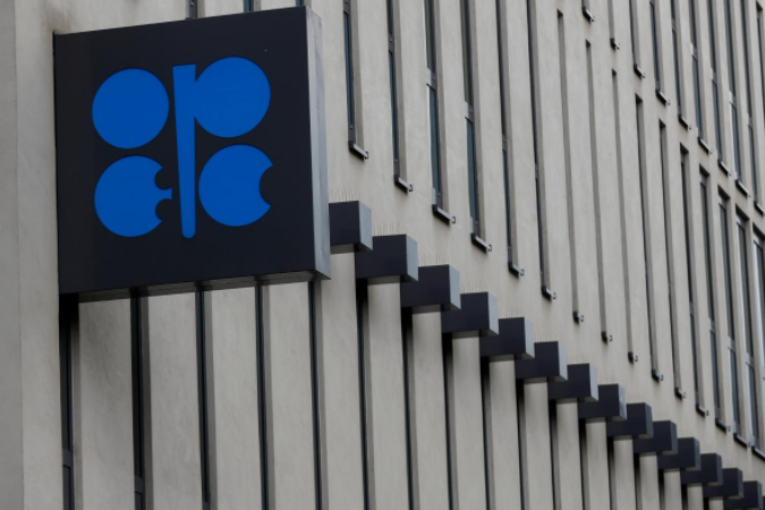 LONDON (Reuters) – Oil prices eased on Tuesday, paring earlier gains, although volatility subsided to its lowest in three weeks, as investors prepared for a key meeting of the OPEC producer group next week. U.S. West Texas Intermediate crude futures eased 12 cents to $65.98.
Crude remained in a tight trading range, in line with the broader financial markets, which were largely unruffled by a U.S.-North Korea summit aimed at the denuclearization of the Korean peninsula.
The Organization of the Petroleum Exporting Countries released its monthly report on Tuesday, in which it cited the high degree of uncertainty hanging over the global oil market this year.
Brent crude futures fell 29 cents to $76.17 a barrel by 1143 GMT.
"The market has been rangebound for two weeks and that is likely to remain the case," Ole Hansen, senior manager at Saxo Bank, said.
OPEC, together with partners including Russia, has cut oil output by 1.8 million barrels per day (bpd) since January 2017 in an effort to boost the market.
Volatility in oil prices has subsided due to caution around the group's meetings LCOATMIV scheduled for June 22-23, at which it will decide on future supply policy.
With U.S. sanctions threatening to cut Iranian exports and the potential for more declines in Venezuelan production, OPEC kingpin Saudi Arabia and Russia have indicated they would be willing to raise output to make up for any supply shortfall.
Russian production reportedly climbed to 11.1 million bpd in early June.
In the United States, output has risen by almost a third in the last two years, to a record 10.8 million bpd.
Top exporter Saudi Arabia – which has so far led OPEC's efforts to withhold supplies – is also showing signs of raising production.
OPEC said on Tuesday the outlook in the second half of the year is highly uncertain even though the oil producer group's figures show a global glut is gone, suggesting exporters will be in no rush to fully relax output curbs next week.
"Recently, crude oil futures have lost some momentum amid uncertainty as traders prepare for potentially more supply returning to the market," the group said.
"I feel that if they would like to be a responsible swing producer for the global oil market, based on their (demand) numbers, they should increase production by at least 1 million bpd from the current level," PVM Oil Associates strategist Tamas Varga said.
You can read more of the news on source