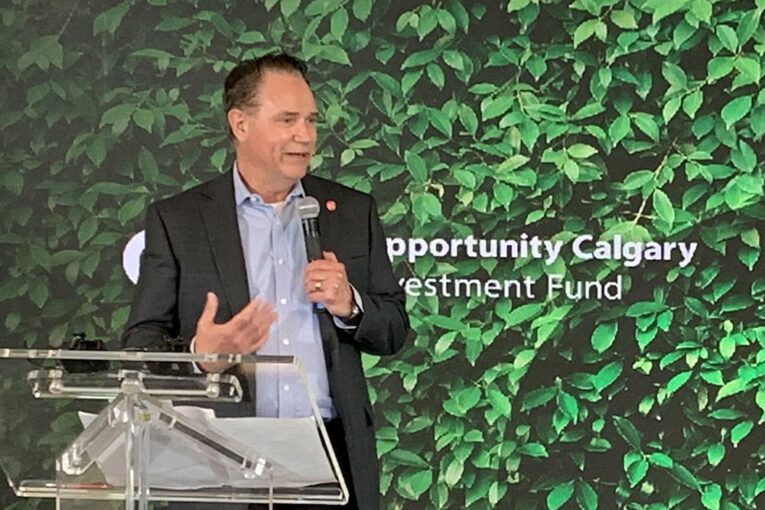 In 18 months, Avatar Innovations is already developing a track record of successfully propelling green energy ideas into tangible businesses and projects, and on Thursday, Opportunity Calgary Innovation Fund committed $500,000 over three years to continue to push the incubator forward.
We apologize, but this video has failed to load.
Try refreshing your browser, or
tap here to see other videos from our team.
OCIF funds Avatar green tech accelerator for $500K
Back to video
Avatar was born out of the need to form solutions to the oil sector's carbon emissions challenges, and in a short time they have had 1,800 applications, 644 of which have been embedded and 30 technologies have been sponsored by industry.
"Today represents a major step forward for Calgary's thriving energy sector and its ability to deliver breakthrough technologies in the energy transition and building leaders of the future," Kevin Krausert, CEO and co-founder of Avatar. "With this contribution avatar will be able to accelerate the pace of technology commercialization in the energy transition inside oil and gas, for the benefit of the city."

Avatar works off a three-phase approach, the first is a 12-week course meant to develop ideas, technology and leadership among participants. These applications are coming from across the oil and gas industry, including the big four: Enbridge, Suncor, TransCanada Corp. and Cenovus. Essentially, this is free space for their workers to develop energy transition technologies.
The best ideas identified by industry are then put into an accelerated technology core development accelerator to build out a prototype at local post-secondary institutions like SAIT and the University of Calgary.
The final phase is early-stage investments and taking the technologies to market, which is put on fast forward because the technology has been developed by the sector.

"We can de-risk the entrepreneurial journey," said Krausert. "The ones that do work is the proof in the pudding to be able to demonstrate that even if your technology failed that the system works. That's I think what's so powerful about Avatar."
The Calgary-based incubator also received $2.1 million from the federal government in January and has a base of private funding.
This is all part of the industry's net-zero pathway and is just one element of goals to lower the carbon emission impact to zero by 2050. According to Martha Hall Findlay, chief climate officer for Suncor, the oilsands account for 10 per cent of Canada's emissions.
"The only way we're going to be able to do that is thanks to the innovations and creativity in the investments in clean tech that pave the way for the successes and the technological successes," she said.
Brad Parry, CEO and president of Calgary Economic Development and CEO of OCIF, said there are other tech incubators in Calgary, and they supported a few of them in 2021. Avatar, however, is unique in its total focus on green energy development for the oil and gas sector, and that they are already getting results.
"We believe in the energy transition, and so the investments are now for us, and we're making sure that we're setting ourselves up for long-term success," he said.
OCIF is a $100-million fund created by the City of Calgary with the goal of growing Calgary's tech sector and creating jobs and investment. About $68.5 million has now been allocated to 23 projects since 2018.
Twitter: @JoshAldrich03
You can read more of the news on source