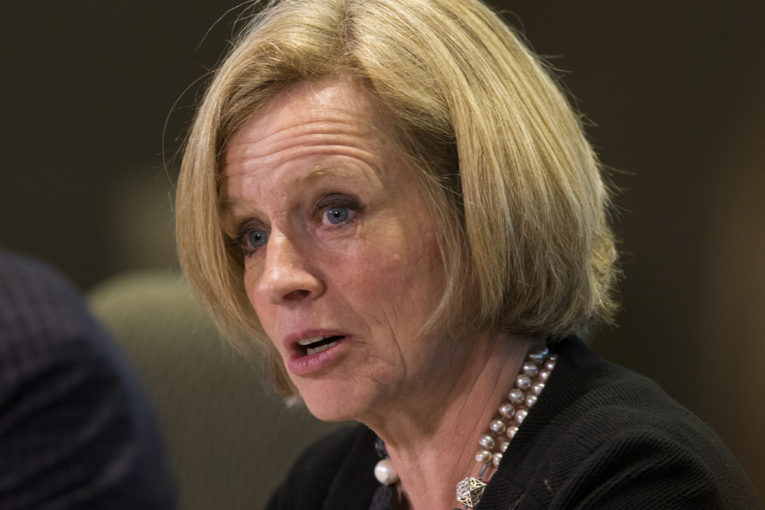 CALGARY — For years, British Columbia has waged a reckless campaign to block Alberta oil exports from its coasts by attacking proposed pipelines, while enjoying all the benefits of trade — much of it through Alberta — with the rest of Canada.
Alberta's NDP Premier, Rachel Notley, finally took the gloves off Wednesday in response to the B.C. government's latest and most provocative move — proposed restrictions on the increase of diluted bitumen transportation until the behaviour of spilled bitumen can be better understood.
"The government of Alberta will not — we cannot — let this unconstitutional attack on jobs and working people stand," Notley said before holding an emergency cabinet meeting "to discuss and evaluate the range of economic and legal options that are available to us including, for example, interprovincial trade in electricity."
The B.C. restrictions — a sham because the province's government already has that information, according to industry — aim to further frustrate the $7.4-billion Trans Mountain pipeline expansion.
Despite being approved by the federal government, the project has been the target of a petty shakedown by the B.C. NDP/Green government before regulators and the courts, part of a promise in last year's election campaign to use "all the tools in the tool box" to block it.
But it didn't start there. The previous Liberal government waged its own campaign against proposed pipelines from Alberta, feeding fears about oil spills and demands for benefits.
Notley noted the two provincial economies are closely linked, with billions of dollars of goods crossing the boundary every year and hundreds of thousands of jobs depending on good trading relationships.
Indeed, B.C. natural gas crosses Alberta in pipelines before reaching its customers, rail traffic from the Port of Vancouver crosses Alberta before delivering goods to the rest of Canada, Alberta oil shipped on the existing Trans Mountain system is a major source of crude for B.C., and the two provinces have been in discussion about B.C. selling hydro from its Site C project on Peace River to help Alberta reduce greenhouse gas emissions.
"Just because the B.C. government, in coalition with the Green Party, doesn't like the decision (by Ottawa to approve Trans Mountain) gives them absolutely no right to ignore the law or … change the rules at half-time based on a whim," Notley said. "But I believe … that we owe it to Albertans to do everything within our power to defend our jobs and our economic security and we will not waver in this fight."
There's a lot at stake for Notley, who's facing Alberta voters in just over a year after promising her tough climate change policy would lead to pipeline approvals.
Saskatchewan's incoming premier, Scott Moe, said he supports Alberta and the Trans Mountain project.
"The B.C. NDP are playing politics at the risk of thousands of Canadian jobs, future infrastructure projects as well as investor confidence in our energy industry," he said in a statement. "We will support the government of Alberta in any actions against this political decision."
James Carr, the federal natural resources minister, also re-confirmed the federal decision to approve Trans Mountain.
George Heyman, B.C.'s minister of environment and climate change strategy, said in announcing the bitumen restriction that "the people of B.C. need to know that there is effective spill management across the province and, in particular, for our most environmentally sensitive areas, including coastlines. But if hazardous pollutants have potential to spill, our government will ensure that spillers must be prepared and able to fully mitigate the environmental damage before they proceed."
The Canadian Energy Pipeline Association said it has been collaborating with the B.C. government on land-based spill preparedness and response since 2012.
"Extensive research has already been conducted into the behaviour of diluted bitumen and the nature of the product is well-understood," CEPA said in a statement. "Everything — from its properties, to how it's transported and cleaned up in the case of a spill — has been thoroughly studied and the information is known and available to the government of British Columbia."
The net result of B.C.'s latest attack is increasing political isolation and economic retaliation with uncertain consequences. It has sabotaged a neighbouring NDP government's re-election chances, and, worse, has wrecked any remaining goodwill from Albertans, who take the hostilities personally.
You can read more of the news on source