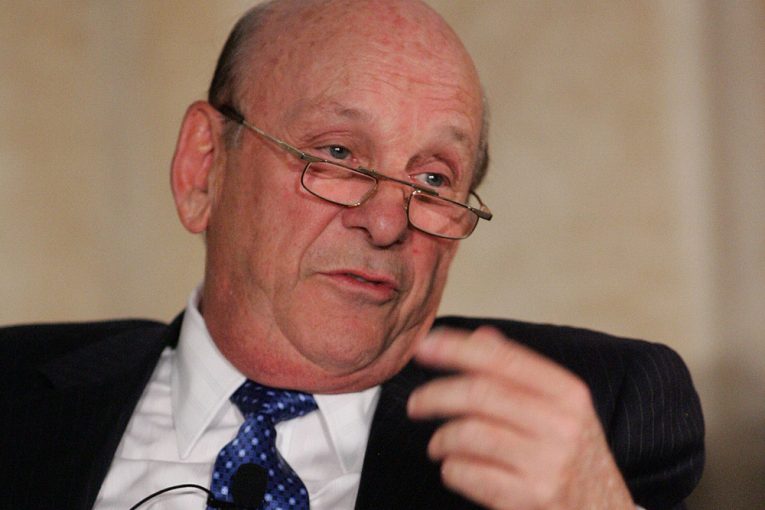 CALGARY – Billionaire investor Seymour Schulich bought millions of additional shares in Pengrowth Energy Corp. in recent weeks, sending the stock skyrocketing and forcing the company to publicly say it didn't know why the shares were rising so quickly.
"I happen to think oil and gas are going up," Schulich said in an interview Monday saying, for that reason, he had bought additional shares in Pengrowth. He has increased his position from owning 19 per cent of the company in July to 24 per cent, or 130 million shares, at the end of last week.
In an email announcing his increased position, Shulich said he had gone "all in" on the company.
After trending downward for six months, Calgary-based oil and gas producer Pengrowth's stock price more than doubled in the course of two weeks, rising from 72 cents each on Sept. 15 to a high of $1.50 per share on Sept. 26. Schulich confirmed he had been buying shares in large volumes over that period.
On Sept. 25, the Investment Industry Regulatory Organization of Canada asked Pengrowth to explain the spike in its share price and higher trading volumes. The company said in a release that "it is not aware of any material undisclosed information related to the company or our operations that would account for this trading activity."
The stock has since declined, and fell six per cent in mid-day trading Monday to $1.19 each — a range where Schulich said he would buy more.
"I wish I had more firepower," Shulich said, adding that he would increase his holdings in the company six months from now but he is restricted at the moment. If he buys more shares now, he would have to do so through a tender offer.
"I'm allowed to buy five per cent every six months," he said. "I don't think six months from now the stock is going to be the same price."
Schulich said his motto is, "Often wrong, never in doubt," and he had little doubt about oil prices rising and Pengrowth's ability to pay down its debt.
West Texas Intermediate benchmark oil prices dipped two per cent by mid-day Monday to US$50.45 per barrel, but have been trending upward in recent months.
Pengrowth, meanwhile, has been under pressure to sell assets and pare its debt as oil and gas prices have been stubbornly low. It announced a deal in September to sell its Swan Hills properties in Alberta, which produce 5,000 barrels of oil equivalent per day, for $150 million.
That deal brought Pengrowth's total divestitures through 2017 to nearly $1 billion.
"Much more work still needs to be done, but we think the fact that the conversation surrounding the balance sheet is beginning to evolve is a noteworthy testament to management's ability to navigate the company through this difficult situation," Raymond James analyst Chris Cox said in a research note after the sale was announced.
Schulich said he was not concerned about the company's debt levels and expects Pengrowth to eventually strike deals to reduce its overall indebtedness while oil and gas prices rise. He said he's also bullish on Pengrowth because of its Lindbergh steam-based oilsands project, which he said has low operating costs, and its position in the prolific Montney natural gas play.
You can read more of the news on source