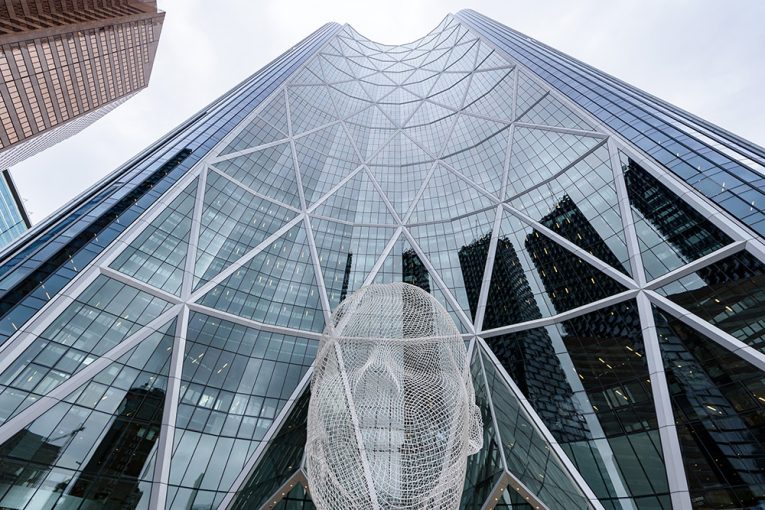 Energy sector job losses are taking place in Calgary this week as a result of the ongoing fallout from the COVID-19 pandemic and the global oil price shock.
Ovintiv, the exploration and production company formerly known as Encana — which moved its corporate domicile from Calgary to Denver earlier this year and changed its name — confirmed
layoffs Wednesday
, though spokeswoman Cindy Hassler said the exact number of job losses will not be made public until Thursday afternoon.
Hassler said the layoffs are taking place across all of the company's operations and locations, and affect corporate office staff as well as field workers. Ovintiv has corporate offices in Calgary, Denver and Woodlands, Texas.
"We're facing a really challenging and unprecedented time in the history of our industry," Hassler said in an interview. "The COVID-19 pandemic has reduced global demand and obviously the oil price collapse has created a need for a dynamic response."
In the first quarter of this year, Ovintiv announced plans to immediately reduce second quarter 2020 capital investments by
$300 million
and full-year cash costs by
$100 million
. It also announced it would drop its total number of operated rigs from 23 to 7, leaving just three rigs in the Permian, two in the Anadarko and two in the
Montney
.
"Looking forward, we expect our future activity will also be lower than prior expectations," Hassler said. "We felt like we had to take steps to rightsize the organization based on our expected future activity levels."
Also on Wednesday, Calgary-based pipeline company Enbridge confirmed about 800 employees have agreed to take voluntary buyouts in the form of early retirement, severance, educational or personal leaves of absence, or part-time work.
Spokeswoman Tracie Kenyon said in an email the buyouts mean Enbridge will not pursue companywide layoffs at this time. The company has also reduced base pay across its non-union workforce, starting from the top with the Board of Directors (15 per cent), the CEO (15 per cent) and EVPs (10 per cent).
Enbridge reported a first quarter loss of $1.4 billion due to a number of one-time non-cash charges, including the writedown of the company's investment in DCP Midstream, a joint venture headquartered in Denver.
The company also committed to reducing operating costs by
$300 million
, including reductions to senior management and board of directors' compensation, as well as the deferral of approximately $1 billion of planned 2020 capital spending in light of COVID-19.
"Enbridge is a resilient company, but we are not immune to the unprecedented nature of the current crisis," Kenyon said. "The dual challenge of COVID-19 and global oil price shock is impacting our company, particularly with decreased volumes in our liquids business."
Twitter: @AmandaMsteph
You can read more of the news on source