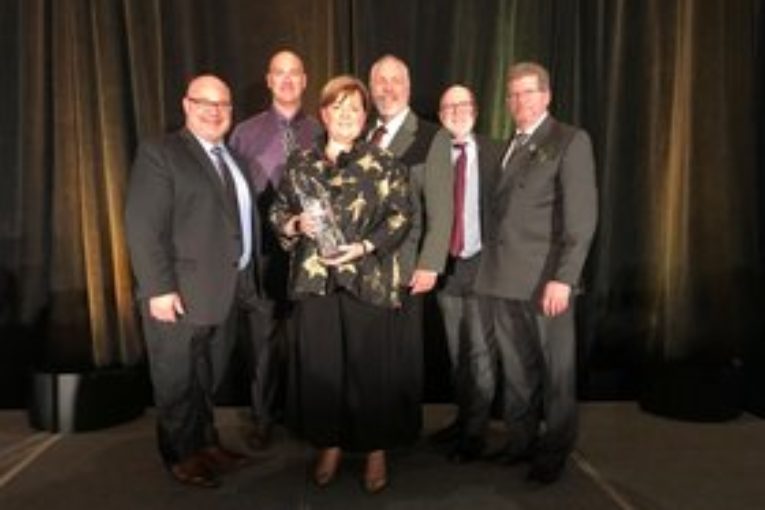 Lori Ackerman, mayor of Fort St. John, B.C., was honored last Wednesday night in Calgary as the 2019 Canadian Energy Person of the Year.
The Energy Council of Canada established the award in 2001 to recognize Canadian leaders making an impact for the energy sector on a national and international level.
Indeed, throughout her three-term tenure as mayor, Ackerman has pushed energy literacy up on the city's agenda and raised Fort St. John's profile in provincial and national discussions about natural resource development in Canada.
"I have been recognized as someone who tirelessly speaks about building a significant community, thinking globally and the need to understand the energy industry; all the investment, infrastructure and consumer demand that goes with it rather than vilifying the industry," Ackerman said.
"Council has recognized that energy is not just a commodity it's a responsibility. Our initiatives have showcased the opportunities that municipalities have within their toolbox to leave a lighter footprint."
As part of the award, the Energy Council made a donation to the charity of Ackerman's choice: Fort St. John and Area Senior Care Foundation.
The foundation runs on a small budget of just $28,000 and provides critical services for seniors such as Better at Home and Meals on Wheels, Ackerman said.
"This was an easy decision," Ackerman said.
Energy Council President Jacob Irving said Ackerman was a deserving recipient.
"Canadian communities that grow alongside energy development, manage unique development opportunities," Irving said.
"Balancing economic highs and lows, while moving toward a sustainable future for both the community and the energy industry requires vision, tenacity and strong leadership. Canada is fortunate to have a leader like Lori Ackerman who sees the big picture and the local reality and is able to fit the two together for mutual benefit."
— Alaska Highway News
You can read more of the news on source