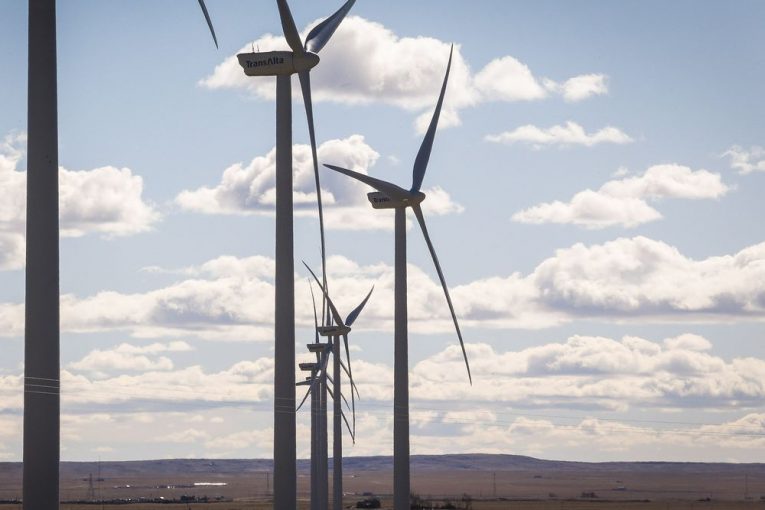 Alberta's first auction to inject more green power into the province's grid has entered the final phase, but electricity players from around the world are already preparing for future bids.
The organization that oversees Alberta's power market has invited proponents behind a shortlist of 29 renewable projects to submit formal bids to supply 400 megawatts of power.
The Alberta Electric System Operator began with 80 expressions of interest from proponents hailing from Alberta to Switzerland and South Africa.
It's the first in a series of competitions to meet the NDP government's target of having wind, solar and other renewables supply 30 per cent of the market's electricity.
Global and regional players have been attracted to Alberta's market because the current competition guarantees revenues for green power producers, said Gerard McInnis, who leads Ernst & Young's power and utilities division.
"This is attractive enough that it is inviting proposals broadly from across Canada, North America and outside North America," McInnis said. "There's an appetite for revenue certainty."
After proponents qualified to submit formal bids — meaning they have proven they have the financial and technical abilities to carry out their projects — the winning bidders will be selected based on the lowest price.
The prices they bid will be high enough to cover construction costs, operating expenses and profits in a 20-year contract, but low enough to beat other bidders, said Evan Bahry, of the Independent Power Producers Society of Alberta.
That contract offers some attractive revenue guarantees, including government subsidies if Alberta's power market prices are lower than what generators bid in the renewable auction.
Conversely, they will be required to pay if power prices are higher.
It's unknown whether future competitions to inject more renewable power into Alberta's market will come with similar guarantees, but players from around the world are already getting ready for future bids.
Bahry said since the NDP government announced a year ago its ambitions to add more renewable power as it phases out coal, proponents have floated or begun seeking regulatory approval for 7,000 megawatts of green electricity.
To put this in perspective, the government is seeking 5,000 megawatts of renewable power in total.
"This demonstrates a profound degree of interest from players across the planet in what's going on here," Bahry said.
Given that it takes considerable time to secure land and carry out engineering studies, among other work required for a power project, proponents are getting started now, for future competitions.
Energy Minister Marg McCuaig-Boyd said she has met with interested players in Asia, New York and Houston. She said to meet its renewable targets, the government will have to attract investment "from everywhere," including abroad.
"We were somewhat overwhelmed with the amount of interest in the first auction," she said.
You can read more of the news on source