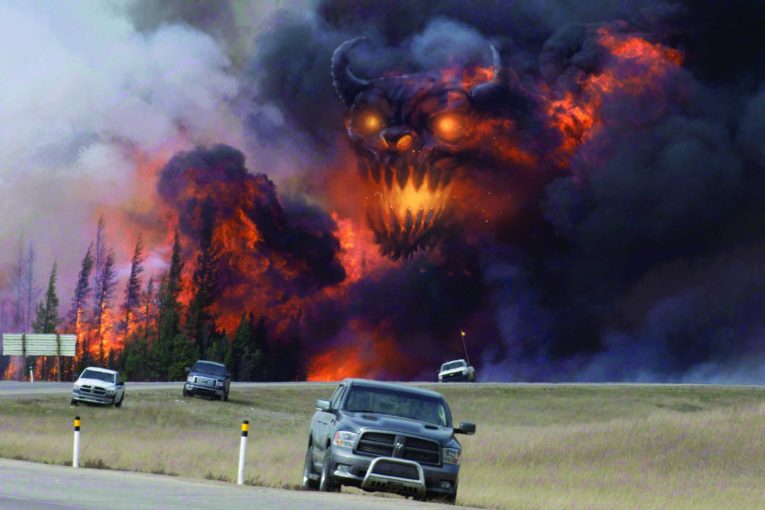 FORT MCMURRAY, ALTA. • Christine Burton moved to Fort McMurray, Alta., from Toronto more than 24 years ago. She built a career in law, a family and a community as both a volunteer and municipal leader. As the oilsands boomed, there was more opportunity than she could handle, and her first employer — Suncor Energy Inc. — grew into one of Canada's largest companies.
But the past few years have been tough. A prolonged oil price slump hit the oilsands hard just as environmentalists increased their pressure on governments and companies to stop building more facilities and badly needed pipelines. Jobs dried up, the economy crashed.
Burton persevered and grew her private practice. Her family is here, and so are other people she cares about: young women, foreign workers, artists and First Nations.
And then the thing locals call the Beast hit at the start of May 2016.
The Beast was a massive wildfire that eventually ravaged so much of Fort McMurray and the surrounding boreal forest that it became the most costly and damaging disaster on Canadian soil. All told, the fire caused at least $3.6-billion worth of damage, dwarfing the previous worst disaster, the $1.9-billion ice storm in Quebec in 1998.
But the pain felt was more than about the money. The psychological scars left by the Beast on the town's residents are as deep as the physical ones it left on a blighted landscape. More than 88,000 people were forced from their homes during the first month of the fire, which wasn't officially put out until Aug. 2, 2017, more than a year later.
Read their stories here
You can read more of the news on source