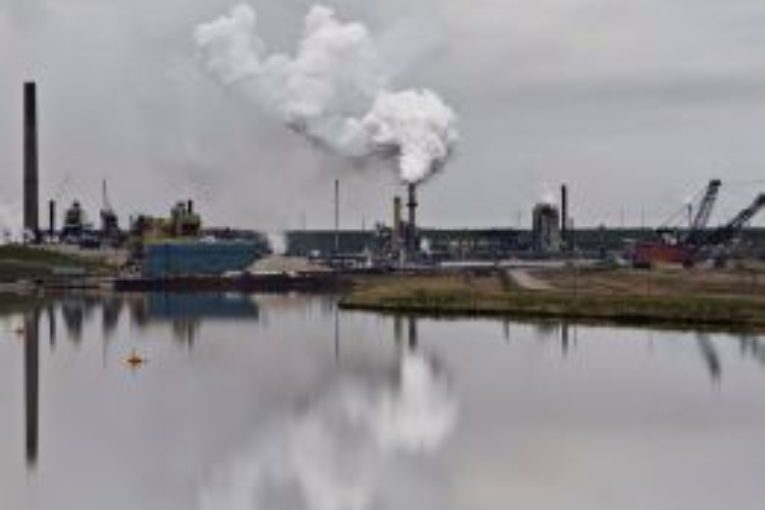 CALGARY – After absorbing friendly fire from Suncor Energy Inc. earlier this week, Imperial Oil Ltd. president and CEO Rich Kruger defended his company against suggestions that it was slow to make improvements at an oilsands joint-venture project.
In an earnings call Friday, Kruger said he was frustrated that an electrical failure in June knocked the 350,000-barrels-per-day Syncrude oilsands mine and upgrader offline. The joint venture, in which Imperial owns a 25 per cent stake, isn't expected to ramp back up to full capacity until September.
"It's difficult to make promises and commitments and then disappoint on them," Kruger said of Syncrude, referring to previous efforts to improve reliability at the project.
Imperial spent much of its second-quarter earnings call Friday describing efforts the company was undertaking to improve its own oilsands projects, including its Kearl oilsands mine and steam-based operation at Cold Lake, Alta., apart from Syncrude.
All three of Imperial's major upstream assets were affected by maintenance, knocking out 89 million bpd in the second quarter, according to National Bank Financial Inc. analyst Travis Wood.
"We are currently forecasting Imperial's production to normalize in the third quarter, following the maintenance at Kearl and Cold Lake; however, the outage at Syncrude will persist as full production is not anticipated until mid-September," Wood wrote in a note to clients.
Imperial recorded net earnings of $196 million in the second quarter, up from a $77 million net loss a year earlier, but still below analysts' expectations.
Suncor, which owns 58 per cent of Syncrude, also fielded questions Thursday about why problems continue to arise at the joint venture despite pledges to boost reliability.
Suncor president and CEO Steve Williams also criticized the joint-venture partners in Syncrude, which include Imperial and Chinese state-owned Sinopec and CNOOC Ltd.'s Nexen, for being slow to adopt an accelerated improvement plan.
"This recent event highlights the need to accelerate Syncrude's strategic plan to ensure reliability," Williams said. "We continue to pursue the necessary improvements but this does require the full cooperation of the other owners."
He said Suncor has had to "push" the other Syncrude owners to adopt some of improvement plans.
"The easiest example is that we know we will get a step change in the performance of Syncrude when we put these pipelines between Syncrude and our base plant, and we will put that pipeline in," Williams said.
Asked about the sense of urgency, and whether "everybody was on the same page at Syncrude," Imperial's Kruger shot down suggestions the company was slowing progress.
"We are all about anything that can add or enhance value to any assets we own," Kruger said, adding that Imperial had been working with Suncor in recent years to transform Syncrude and reduce costs including making use of Suncor's facilities at its base plant mining operation, which is adjacent to Syncrude.
"Now, we're looking at things like commercial arrangement that can be constructed that can help on both sides of the fence," Kruger said.
He did not specifically refer to building pipelines connecting Suncor's base plant with Syncrude.
An Imperial spokesperson declined to clarify whether the "commercial arrangements" were related to the pipeline.
"Like all commercial arrangements, they need to make sense for all parties in the deal. We are working on, and believe there are, commercial enhancements that can be achieved here at Syncrude," Kruger said.
• Email: [email protected] | Twitter: geoffreymorgan
Mortgage growth was the slowest in more than four years and about one-fifth the pace of a year ago
Kevin Carmichael: It's been understood that it's best for everyone if central banks are left alone to do their thing, but Trump appears to disagree
Haider-Moranis Bulletin: If not for the suburbs, the housing affordability crisis would be even worse in fast-growing cities
Staging a property yourself can save hundreds or thousands of dollars as realtors increasingly include staging costs in their commission and fees
You can read more of the news on source