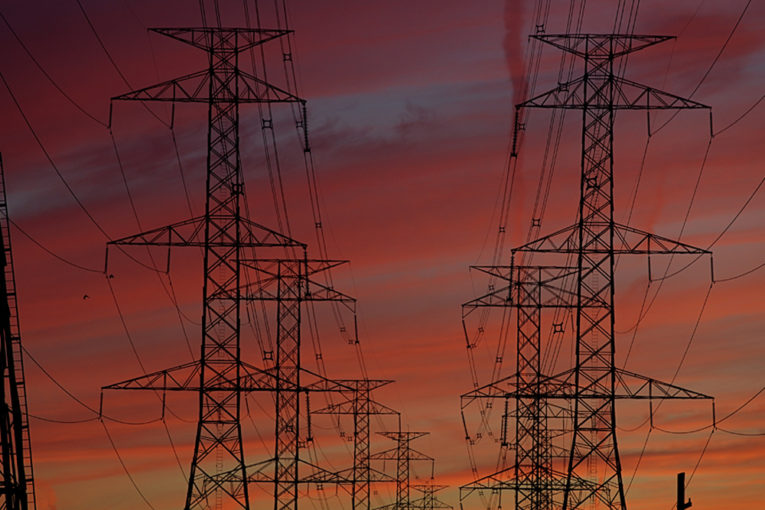 Hydro One Ltd. said Friday that it will have to book an $885-million loss if it is unable to overturn a ruling made by Ontario's energy regulator with regards to expected savings generated by going public.
The company, Ontario's largest distributor and transmitter of electricity, has been locked in a regulatory battle over $2.6 billion in expected tax savings triggered by the company's November 2015 initial public offering.
The Ontario Energy Board issued a ruling in September on Hydro One's 2017 and 2018 transmission rates that would give some of the anticipated savings to ratepayers, not just shareholders, as Hydro One had proposed. Hydro One said in its third-quarter management's discussion and analysis that the decision could cause a one-time drop in net income of up to $885 million, "resulting in an annual decrease to (funds from operations) in the range of $50 million to $60 million."
Hydro One, however, is fighting the Ontario Energy Board's ruling, and filed a motion to review and vary the decision in October. The company is also appealing the decision to the Divisional Court of Ontario, with the case stayed pending the outcome of the OEB motion, said Chris Lopez, Hydro One's senior vice president of finance, on the company's third-quarter conference call.
"With respect to the Deferred Tax Assets, in both the Motion and Appeal, the Company's position is that the OEB made errors of fact and law in its determination of allocation of the tax savings between the shareholders and ratepayers," said Hydro One's MD&A.
Mayo Schmidt, president and chief executive of Hydro One, said on the conference call that "we feel strongly about our position."
Lopez said Hydro One would defer any impairment charge until the appeals of the tax dispute are decided.
Shares of Hydro One were trading down 0.87 per cent at $22.78 in Toronto on Friday afternoon.
But issues like the tax fight and executive pay at Hydro One have attracted political attention from Queen's Park, as the company's largest shareholder remains Ontario. As of Friday, the province's Liberal government had sold just over 50 per cent of Hydro One to other investors.
Hydro One included some of the effects of the OEB's transmission rate decision in its third-quarter results, saying it had provided $55 million in "catch-up" revenue for the year. Quarterly revenue net of purchased power was up by 1.3 per cent, to $847 million, mostly because of higher transmission revenues brought on by the OEB's rate decision, Hydro One said.
The revenues were tempered by lower energy use due to milder weather, in addition to a weaker return on equity caused by lower interest rates.
Meanwhile, Hydro One is still moving forward with an approximately $6.7-billion purchase of Avista, an energy company based in the northwestern United States. In its third-quarter results, Hydro One reported $18 million in Avista-related advisory expenses, making for $21 million in those costs for the year.
Due in part to the Avista-related costs, Hydro One reported a six per cent drop in net income attributable to common shareholders for the third quarter, to $219 million from $233 million for the same period last year. Net income year-to-date was down 15.2 per cent, the company said, to $503 million from $593 million.
As part of the deal, which was announced in July, Hydro One issued approximately $1.5 billion in convertible debentures, "which were oversubscribed," the utility said, "reflective of the market's confidence in the company's growth strategy."
If not for the Avista deal, Hydro One would have seen an improvement in its third-quarter results. Earnings per share were down, to 37 cents from 39 cents. But adjusted earnings per share, which do not include the Avista costs, were 40 cents for the third quarter, according to Hydro One.
The two companies filed applications for regulatory approval of the deal in September. Hydro One said the applications, which were filed with U.S. utility commissions and the U.S. Federal Energy Regulatory Commission, are seeking to approve the transaction by Aug. 14, 2018.
Spokane, Wa.-based Avista also filed a preliminary proxy with the U.S. Securities and Exchange commission in October to begin the process of winning shareholder approval of the deal, Hydro One said.
You can read more of the news on source