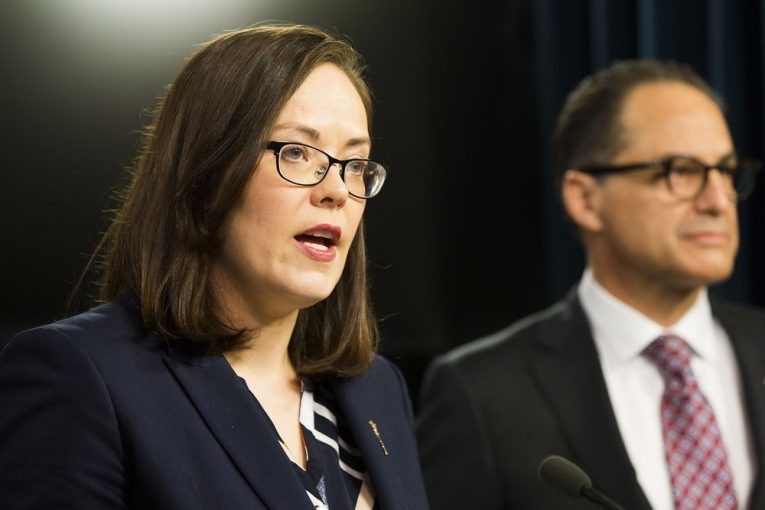 Alberta's NDP Opposition is calling on the provincial government to publicly disclose details of the Keystone XL deal signed before U.S. President Joe Biden
put the kibosh to the project
on his first day in office this week.
Speaking in Calgary on Friday, NDP energy critic Kathleen Ganley said Premier Jason Kenney owes Albertans a transparent breakdown of the agreement, a full risk analysis, and disclosure of all financial documents related to the deal.
The NDP plans to make a formal request at next Tuesday's meeting of the legislature's Standing Committee on Public Accounts to waive cabinet privilege and release details of the deal.
Ganley said those documents are in the public interest.
"Albertans still don't know exactly how much we're on the hook for," she said.
The US$8-billion cross-border oil pipeline had been under construction since last year until Calgary-based TC Energy announced Wednesday it was suspending development, as Biden followed through on his campaign promise to block the project due to climate change considerations.
Alberta has a $1.5-billion equity investment in the pipeline and has also made a $6-billion loan guarantee that takes effect in 2021.
"While the news was disappointing, it didn't come as a surprise. The only person who seems to have been surprised is the premier," Ganley said.
"And now he's trying to blame everyone but himself for losing billions of Albertans' money. The responsibility rests squarely on his shoulders."
Related
Keystone XL cancellation 'strikes at the core' for Calgary's economic fortunes, experts say
Kenney calls on federal government to impose trade sanctions if Biden does not review Keystone XL decision
Biden revokes KXL permit in blow to Canada's oil sector, Ottawa disappointed
Varcoe: Keystone XL is shot down, and the target turns to other pipelines
In wake of decision to kill Keystone XL, Biden's first foreign-leader call? Trudeau
Prime Minister Justin Trudeau was
set to speak with Biden
about the project during a phone call on Friday. Kenney released a public letter to Trudeau earlier in the day proposing "that we approach Washington together to begin a conversation about North American energy and climate policy."
"We must find a path to a reconsideration of Keystone XL within the context of a broader North American energy and climate agreement," Kenney wrote, adding Ottawa "must do more
than express disappointment
with this decision."
"Just as your government stood up for aluminum and steel workers when faced with an unfair U.S. tariff in 2018, it is imperative that you take action for the thousands more workers in the energy sector and their vast contributions to the Canadian economy."
My letter to Prime Minister Trudeau on the #KeystoneXL pipeline.

We must find a path to a reconsideration of #KXL within broader context of a North American energy & climate agreement.

If that does not happen, the federal government must stand up for our energy sector workers. pic.twitter.com/aqQiZR2C8T

— Jason Kenney (@jkenney) January 22, 2021
Kenney also requested that Trudeau press Biden to compensate the Alberta government and TC Energy "for billions of dollars of costs incurred in the construction of Keystone XL to date."
TC Energy has said it would eliminate more than 1,000 construction jobs in the coming weeks in the wake of
Biden's Keystone XL decision
.
Earlier in the week, Kenney called on the federal government
to impose trade sanctions
if Biden doesn't review his decision. He cited
a column by University of Calgary economist Jack Mintz
, which suggested imposing tariffs "on selected U.S. oil-based products" as a possible response.
University of Calgary economist Trevor Tombe said it's not fair to compare the current situation to the 2018 dispute during former U.S. president Donald Trump's administration.
"This is not a trade dispute. This is not like steel and aluminum where we are responding to illegal trade actions by the United States," Tombe said.
"Our retaliation to steel and aluminum was legal and allowable under (World Trade Organization) rules. Us enacting tariffs because we don't like a decision around energy infrastructure construction permits in the United States, that would be us starting a trade war which would not be allowable under WTO rules."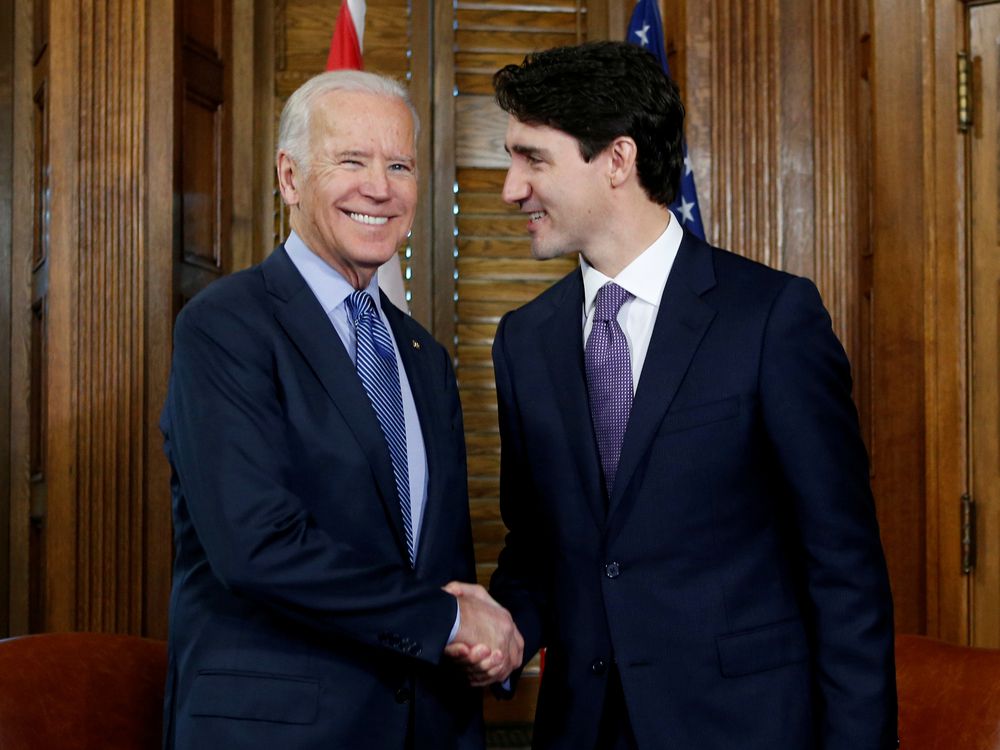 Ganley said the potential repercussions of a trade war "would be entirely unpredictable for Canadian jobs, Canadian industries, Canadian workers and Canadian families."
She urged Kenney to stop "yelling and screaming."
"Diplomacy must be the first course of action," she said. "Being reckless and issuing threats is not the way forward."
Ganley said she hoped Trudeau would advocate strongly for the project during his conversation with Biden.
"Before we sort of move to a trade war situation as the premier is suggesting, I think we need to consider what the impact of that will be on Alberta jobs because at the end of the day, we're in this mess because the premier wasn't strategic, he wasn't diplomatic, he didn't establish relations with this new administration and Albertans are suffering as a result of that," she said.
"What we don't want is to find ourselves in a trade war that hurts Alberta more than it hurts anyone else."
Twitter:
@SammyHudes
You can read more of the news on source