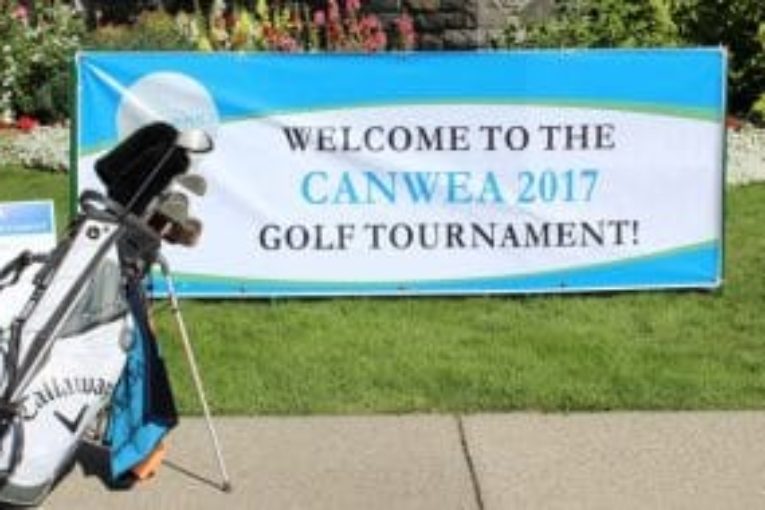 In August, I had the opportunity to attend CanWEA's sold-out golf tournament south of Calgary. It was a fabulous day, not a cloud in the sky and excitement buzzing from the moment registration opened. The popularity of the event was no surprise to Prairies Regional Director Evan Wilson, who explained, "when the Renewable Electricity Plan request for qualifications stage closed in June, there were 22 applications for renewable energy projects and more than 8,000 megawatts of wind projects on the Alberta Electric System Operator's connection list." It's not surprising that manufacturers, developers, service providers and other industry stakeholders would want to meet and collaborate about future opportunities in the growing Alberta wind energy sector. What better way to do so than on a hot sunny day from a tee!
When all was said and done, this event raised more than $25,000 for the Friends of Wind program, which promotes the wind industry and important messages about Canada's energy future. We would like to thank all participants, sponsors and volunteers for making the event a success. We appreciate everyone's dedication and commitment in helping to achieve our goal.
Since this was my first CanWEA event in my new role, I took some pictures capturing the highlights of the tournament – the first of many in Alberta, I expect. Click on any image to enter gallery mode.
Public Affairs Advisor for the Prairie region for the Canadian Wind Energy Association (CanWEA)
You can read more of the news on source