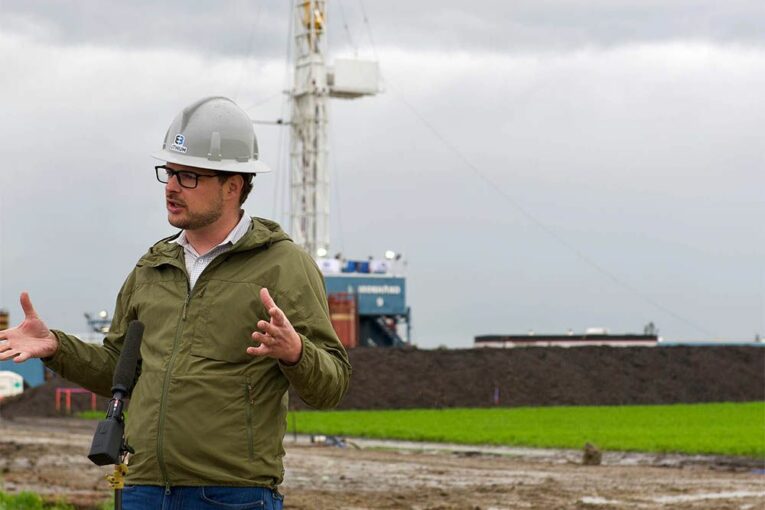 E3 Lithium is two major steps closer to lithium extraction in Alberta.
We apologize, but this video has failed to load.
Try refreshing your browser, or
tap here to see other videos from our team.
E3 Lithium breaks ground on first well, partners with Imperial Oil
Back to video
On Tuesday morning, the Calgary-based company announced their partnership with Imperial Oil Ltd. on a pilot project that will make use of the Leduc Reservoirs that helped launch the oil sector to the forefront of the Alberta economy 75 years ago. E3 then drilled their first well east of Olds in the afternoon.
"Honestly, I've been wanting to do this since 2016," said E3 Lithium CEO and founder Chris Doornbos in an interview with Postmedia. "We've waited a long time to be ready to put a hole in the ground. So that's very exciting."
Critical to this progress is their partnership with Imperial Oil. Through the agreement, E3 Lithium will continue to operate the Clearwater project and retain its IP. Imperial will also add their technical and development expertise to the project, particularly in water and reservoir management. E3 will also have access to Imperial's free hold lands in the area.
Imperial is also investing $6.35 million into E3 at $1.86 per warrant and the issuance of 3,413,979 warrants. Each warrant can be immediately exercised into one share of E3. They are non-transferrable, expire in 24 months and are non-refundable.
For Imperial it is an opportunity to be at the tip of the drill bit of this next chapter in the Alberta energy sector just as they were in 1947 when they struck black gold with the province's most prolific conventional oil reserve.
"This is truly returning to that same area and looking to see if we can't create further value," said Jason Iwanika, director of commercial business development for Imperial. "It's very exciting to bring our sector skills and to support the energy transition that's coming ahead of us."
There are currently two main processes used throughout the world — mostly in China, Australia and South America — when it comes to extracting lithium. There's an evaporation process that utilizes large pools and high temperatures, and there is a hard rock mining process.
What E3 is attempting to do is to use an ionization process which will separate the lithium from the brine left over from oil extraction by drilling into the aquifer below the reserve. Once the lithium has been extracted, the remaining water will be returned to the aquifer. Doornbos says the proprietary process will have only three per cent the carbon footprint of the other processes while yielding a much higher grade product and in roughly an hour. The lithium extracted from the brine will be ideal for lithium car batteries.
Once up and running, he said the Clearwater project will produce 20,000 tonnes of sustainable lithium a year for the next 20 to 30 years.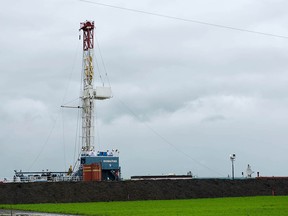 The current pilot project will utilize a skid-mounted testing unit that can be moved from site to site. The pilot will run for the next 12 to 18 months as a pre-feasibility study. Once complete they will look at the next steps to scale up which will include the design and construction of a plant as well as financing. A location has not yet been selected, but they are currently looking at the Olds area.
The goal is to be in production by 2026 for the first phase of the first 20,000 tonnes.
The production and mining of minerals critical to the electronic vehicle sector was highlighted as a key priority in the federal budget this spring and also includes cobalt, copper, titanium and zinc. This is geared towards creating a secure national supply of these minerals. Canada currently has minimal lithium production and this would represent a major step forward in that. The $3.8 billion over eight years for the initiative, and about $1 billion of this is geared for infrastructure.
Doornbos said they have also received $2 million from Alberta Innovates and said they have been very supportive of the project.
Lithium is used in the production of many technological products like smartphones and computers but it is the growth of the EV sector that is driving demand domestically and globally.
In April, Tesla CEO Elon Musk called for an increase in production of lithium, citing a growing gap between supply and demand. He pointed to this as the biggest factor in the rising cost of the production of EVs.
Doornbos said the price of lithium has gone from around $10,000 per tonne to $70,000 in the past year. He said industry projections estimate the world will need about three million tonnes of premium battery lithium by 2030, but right now between 350,000 and 400,000 tonnes is produced.
"We have to scale up by nearly 10 times in the next eight years globally, to meet the demand," he said. "So projects like ours is incredibly important to fill that supply-demand gap."
Twitter: @JoshAldrich03
You can read more of the news on source