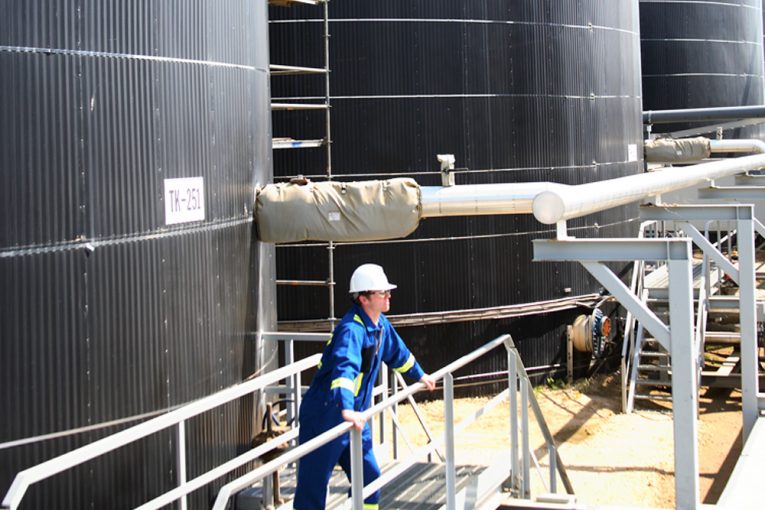 CALGARY – Under pressure to sell off assets and cut down its debt, Cenovus Energy Inc. announced a $975-million sale of a heavy oil property Tuesday, but analysts say it may still be difficult for the company to hit its divestiture target.
Cenovus shares, which have fallen 40 per cent after the company announced a massive $17.7-billion deal in March to buy the majority of ConocoPhillips' oilsands and Canadian natural gas assets, rose over 3 per cent to $10.26 each after the Calgary-based producer announced the sale of Pelican Lake to domestic rival Canadian Natural Resources Ltd.
"This represents a significant first step in our strategy to optimize our asset portfolio and deleverage our balance sheet as planned following the acquisition of the ConocoPhillips assets," Cenovus president and CEO Brian Ferguson said. Ferguson announced his retirement amid uproar after the Conoco deal and the company is currently searching for a replacement.
The deal will result in Cenovus selling Pelican Lake and "other miscellaneous assets in northern Alberta" producing a total of 19,600 barrels of oil per day for $975 million, which the company said it would use to pay down the $3.6-billion bridge loan it secured to finance the ConocoPhillips deal.
"It's a relief (in our view) to see that Cenovus was able to fetch a decent price for the asset," Justin Bouchard, an analyst at Desjardins Securities in Calgary, said in a note to clients. He estimated the sale at eight times the asset's cash flow, based on oil pricing at the futures strip.
The price tag for the Pelican Lake deal "was at the top end of our expectations," National Bank Financial analyst Travis Wood noted in a research report.
"Given our view that energy markets are closed for equity business in size, we expect the future sales could be related to private equity, or pension types," Wood wrote.
Attention will now turn to the other assets Cenovus plans to sell, including its Suffield, Palliser and Weyburn properties in Alberta and Saskatchewan. Cenovus spokesperson Reg Curren said sales processes for Suffield was advanced and the company is getting interest on the other two properties.
The company has set a target of between $4 billion and $5 billion in asset sales to pay down debt from the ConocoPhillips deal, but Raymond James analyst Chris Cox is not convinced the company will reach that goal with what is currently being marketed.
"Given the relatively lower quality for the remaining packages, we continue to remain skeptical that the company can hit the mid-point of its $4-5 billion range, with our base forecasts expecting $3.8 billion of proceeds," Cox said in a research note.
Cox added that Cenovus management has indicated more assets could be for sale, which corroborates his "pessimistic outlook."
But Cenovus's Curren said "there have been no decisions made on what has been described as other potential asset sales."
Cenovus' most recent investor day in June, identified gross over-riding royalties in both the Deep Basin natural gas play and the oilsands as "potential divestiture candidates." The company's corporate presentation also mentioned infrastructure assets, undeveloped oilsands properties and the company's Marten Hills as potential sales.
"Given the company's $4-$5 billion disposition target, which exceeds expected proceeds from the public assets, Cenovus is currently considering other non-core asset divestures (likely includes some infrastructure related assets as well)," Wood said.
Fort its part, Canadian Natural will add to its existing production at Pelican Lake, which averaged 46,900 bpd in the second quarter of this year, but will climb to 66,500 bpd once the deal closes on Sept. 30.
The company, which also expanded its oilsands portfolio in March with a $12.7-billion deal for Shell Canada Ltd.'s oilsands assets, will also gain full control of a pipeline connected to the Pelican Lake area and give up a net profit interest in its Primrose East area, worth about $7.2 million this year.
Financial Post with a file from Bloomberg News
gmorgan@nationalpost.com
Twitter.com/geoffreymorgan
You can read more of the news on source