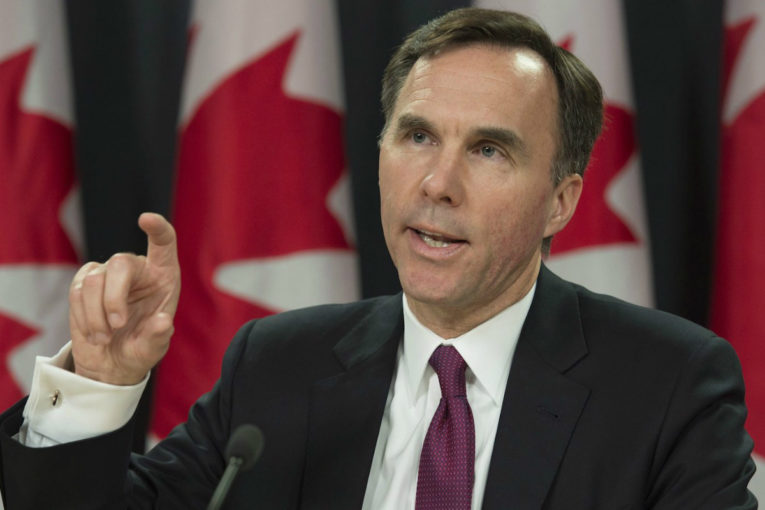 January 23, 2018 by Greg Quinn
Canadian corporate tax rates remain competitive after U.S. reductions and Finance Minister Bill Morneau said he will make sure they stay that way.
Canada's average corporate tax rate is about 27 percent now and the American reductions will lower theirs to about 26 percent, Morneau said in a Bloomberg Television interview Tuesday from the World Economic Forum in Davos, Switzerland.
"We intend on staying competitive," Morneau said. "It will have different impacts on different sectors, so we are looking carefully on it."
U.S. President Donald Trump's $1.5 trillion tax-cut package could put more pressure on Canadian companies to expand abroad instead of at home. Trump has also threatened to quit the North American Free Trade Agreement that gives Canadian exporters preferential access to the American market. Energy companies have slowed new spending since a crash in oil prices a few years ago.
"There are going to be businesses who are being cautious because of the Nafta negotiations, but our view is we should be working diligently to get to a better Nafta, to find ways to improve it," Morneau said.
The Bank of Canada has raised interest rates three times since July, and Morneau said that's a "reflection of the fact our economy is doing well." He added strong employment is making Canadians feel "better about facing up to mortgage debt."
Share This:
---
You can read more of the news on source