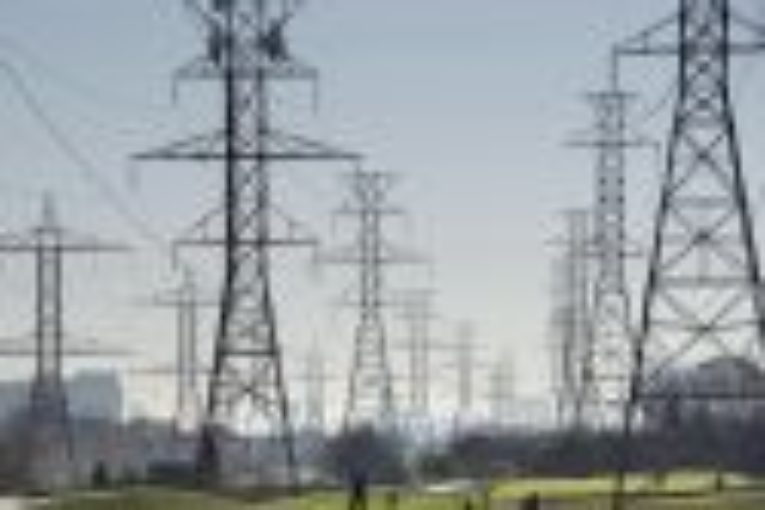 With $200 million in financing from the Ontario Teachers' Pension Plan, San Francisco-based Stem Inc. announced Tuesday that it is moving into Ontario to help ease the pain of high power rates.
Stem provides battery systems to large industrial and commercial customers, but CEO John Carrington said power storage is the least interesting part of the business.
"Batteries on their own are not intelligent, they really have limited use-case, other than maybe backup power," he said. "But with our (artificial intelligence) software, we can implement a variety of different solutions for our customers, for the utilities and for the grid operators."
This can be particularly useful in Ontario, where the Global Adjustment charges mean that off-peak power rates can be less than half the cost of electricity during peak periods.
"We have been looking at the market for probably 18 months, and it's an interesting opportunity because you have these Global Adjustment charges that drive pretty heavy energy bills, depending on the size of the company," Carrington said.
Using a wealth of data and machine learning, Carrington said the company can accurately predict energy usage patterns to provide value for customers.
"We're predictive, as well as looking at second-to-second data," he said. "So our granularity is orders of magnitude higher than what they see, which allows us to respond and react very quickly to things that we're seeing in the market."
But an economist who follows Ontario electric issues said Stem's influence could actually increase power rates for residential customers.
Brady Yauch, economist and executive director with the Toronto-based Consumer Policy Institute, said that because a lot of Ontario's electricity is from capital-intensive power plants, the amortized costs have to be borne by ratepayers.
"The way the Global Adjustment is set up, when they lower their Global Adjustment costs, that doesn't lower costs for the system generally. It just passes those costs on to other consumers," Yauch said.
"So in the context of Ontario, lowering costs for one customer is often a zero-sum game where the tab is just picked up by other customers."
Carrington said the company likes to provide capital cost financing for customers who are adopting the Stem technology, so when it comes to a business decision, companies are looking at the system as an operational expense, instead of a capital expense.
That's what the $200 million from Teachers' will be used for.
Additionally, Teachers' has invested in Stem during the company's Series D round of venture capital financing earlier this year.
"Stem is the leading energy storage service provider in the U.S. This investment represents an opportunity to enter the growing energy storage sector in Ontario alongside a leading developer," Dale Burgess, Teachers' senior managing director for infrastructure and natural resources, said in an emailed statement.
Carrington said their technology can also be useful for power generating companies and grid managers, but he said that Stem hasn't had any discussions with people involved in power generation or grid operations in Ontario.
Sales professionals today are being disrupted the same way taxi drivers were by Uber. What's scary is most of these individuals don't know they're being disrupted.
Employees, unhappy with the idea that their employer — and even worse, their own efforts — might support policies and initiatives they find unacceptable, are being heard
77 per cent of retailers have no strategy for innovation
Most people will see a change of four followers or fewer; others with larger follower counts will experience a more significant drop
The labour squeeze leaves companies at risk of serious cyberattacks that can go so far as to put them out of business
If the countries fail to get a deal this week, they'll be at a crossroads
The world's largest beverage company says it is interested in developing drinks containing CBD — the non-psychoactive ingredient in marijuana
The rate is less than half of the 25 per cent level the administration had initially been considering
Issues with Pretium Resources is not the first rumpus to strike miners in B.C.'s promising Golden Triangle
You can read more of the news on source