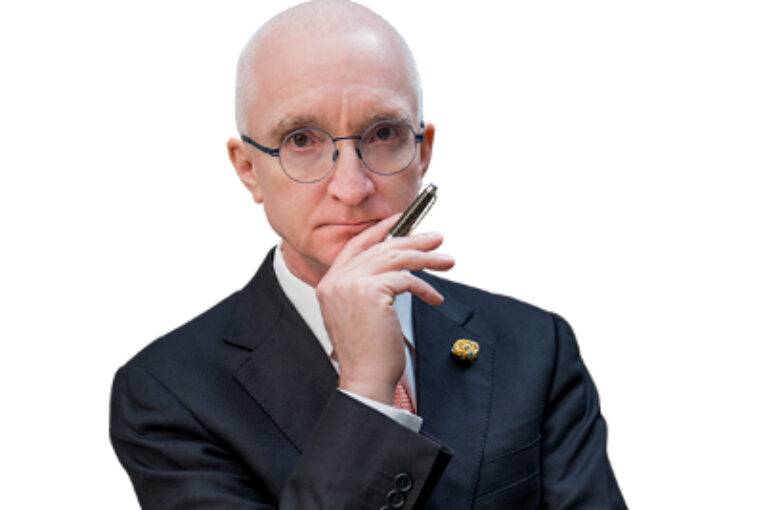 By Geoffrey Cann
I had the opportunity to travel to the US recently and to say the travel experience is different now is an understatement. Here's a summary…

---
Conferences Are Back
In-person conferences are starting back up, including those focused on oil and gas, and as usual I am receiving invites to attend by the organizers. It is my business to be on stage and to address audiences, an experience that I miss during the pandemic, and I treat these invites very seriously.
Just this past week alone, I attended two Houston-based conferences where I chaired two panel discussions, delivered two on-stage keynote addresses and one virtual address, and taught a day-long in person course at a hotel. Hey, if you're going to go, go big. All this during the pandemic, and in Texas, the pinacle state when it comes to everything weird about America (heavily armed, deeply religious, passionately conservative, proudly unvaccinated and increasingly homeless, if the tent cities under the overpasses are an indication).
To get there and back, I stayed in two different hotels, passed through 4 airports, and took 6 different flights. To get around I booked one regular taxi, two airport shuttles, 3 expensive limo rides, and 5 Uber rides. To get home I swabbed my nostrils for one antigen test and two PCR tests, and I needed to download two new apps on my phone to be able to stitch it all together.
Throughout all that a hurricane was barreling towards Houston, and thankfully landed well east of the city, although it severely hurt parts of Louisiana.
The New Travel Experience
This post is really aimed at the experienced business traveler like me with a million or more seat miles, who probably has some preconceptions about what travel should be.
You're in for some rude surprises.
THE PRE-TRAVEL EXPERIENCE
Get ready to do more research than you thought necessary. No two jurisdictions are alike in what they allow or don't allow by way of country admissions, and various lobby groups have captured their respective health departments and secured allowances. Canadian entry requires the PCR test which is under restricted availability and in my case requires a day of travel to Vancouver to source. The faster antigen test meets the standard for US entry, and is available at the airport.
The Canadian government communications continuously say that non-essential travel is forbidden. Non-essential travel is simply sight-seeing and gambling. For the past 18 months I've assumed that what I do (go to conferences, speak on stage to an audience, sign books, teach a course) is not essential to the economy during a pandemic since my work is easily done on line. Apparently not.
THE COVID TESTING EXPERIENCE
Securing a COVID test to present to the gate agent to get into the US was simple enough. I booked a time at YVR, arrived a bit early, and within an hour, I was through the queues and had my negative test in hand, no charge.
Getting the Canadian entry ticket (the PCR test) proved to be considerably more of a hassle. It wasn't available at all in downtown Houston, which meant taking time out of my 'essential' travel to get the test, not to mention having to go through the research loop all over again, in a foreign country.
Walgreen administers this test for free, via drive through, with a 2-4 day turn around on results. This is a bit dodgy because for Canada, the PCR test must be taken within 3 days of your first departure flight for Canada. Would the results return in time? I took an Uber to the nearest Walgreen ($40 return) had the Uber join the drive through queue and self-administered the swab. Why does Canada require this test to be taken in a health institute, and why does it need a scarce nurse? Another example of regulatory capture.
A day later Walgreen's website reported the sample not yet at their lab, so I hastily booked another lab near the airport ($250, 30 minute result), and chartered an Uber ride to get the test done ($100 return). Wouldn't you know, Walgreen's results finally arrived at 12:30 am, 6 hours before the flight.
Add up the costs, and simply securing a prompt COVID PCR test can set you back the cost of your actual flight.
And don't believe the bullshit that the PCR takes 2-3 days to process. It only takes 30 minutes and is so low cost that some (Walgreen) offer it for free. The PCR providers are constraining market supply to keep the price high. And as an added insult, Canadians are transferring our dollars needlessly to the US.
THE CHECK-IN EXPERIENCE
If you're travelling to the US, your documents regarding immunization/vaccination/COVID tests require agent inspection. I wasted a half-hour trying to work through United's online check-in app only to be told at the very end that I could only check in at the airport.
THE AIRPORT EXPERIENCE
Similar. Security is still the same, shopping has reopened, many of the restaurants are back, but many of the little convenience airport restaurants remain shuttered. On the small plus side, you can now find water bottle filling stations everywhere, with filters that work, and with chilled water.
THE BORDER EXPERIENCE
The US border guard asked what I was doing in the US, I said attending conferences, and voila, I was in. Apparently conferences are essential.
THE AIRLINE EXPERIENCE
All flights had basically the same service model. Mask wearing throughout the flight (which isn't as bad as it sounds), no blankets or pillows, and very limited food options (cold boxed food).
Most of the lounges are closed, and those that are open are very restricted in their food offering. Buffets and self-service have vanished in favour of highly processed and individually packaged fare, exactly what you find in a convenience store catering to the homeless.
THE HOTEL EXPERIENCE
Normally when you present yourself at a hotel check in, the desk agent can't wait to answer your questions about the many amenities on offer, from pools, to work out facilities, to restaurants. No more. Instead you are handed a page of stuff that isn't available, in depressingly small font because it's a lot.
Rooms get no service during your stay. Your room will start to smell.
The room minibar and snack drawer is empty. No fun.
There is no food room service or in-room dining, because it's better that you venture out where you might find COVID.
Amazingly, the little in-room coffee maker is still in force. Even COVID can't kill that off.
The lobby bar is on restricted hours, and the small take out service shuts at 7.
The workout room and the pool may well be closed.
THE FOOD EXPERIENCE
After 4 days of conference food, I was ready to head out of the hotel for some dinner, but after walking around for 30 minutes, I could not locate a single open restaurant. On a Friday evening. In downtown Houston. Everything was closed except the "food store" catering to Houston's dispossessed, and featuring the same assortment of nutritious food you'd find at a gas station.
THE CONFERENCE EXPERIENCE
The conference experience hasn't changed materially. Trade show booths, key note speeches, panel discussions, swag, and a hidden on-line audience. Attendance (at least for the two I attended) was a third of expectation.
The key challenge facing conferences now is that ever-present possibility that one or more of your speakers won't make it. This was always the case, but with COVID it's very real. Both of my panels had people simply not show up (one was totally MIA, the other stuck at a hospital) and as Chair, I needed to engage with both on-line and in-person panelist. At least one panel had an on-line Chair, and a single lonely panelist sitting on stage.
Conferences need to figure out the balance between on-line and in-person content. Deliver identical content for both the on-line and in person audiences and any local attendees will simply stay home and take in the on-line show.
THE TAXI AND UBER EXPERIENCE
Did you know that Uber shuts down their app when a hurricane approaches the Gulf Coast? Probably a wise move, but in my case, I needed to get around Houston on a tight schedule for my various speeches, which meant I retained the limo for the day and my ground travel costs ballooned by 400%. Ouch.
THE ON-LINE EXPERIENCE
The apps and websites are better designed, and easily navigated. I think the travel industry has finally awakened to the imperative to hire proper designers for their apps.
THE SHOPPING EXPERIENCE
The US looks to be finally moving to a cashless society. Many businesses are now credit card only, and won't even accept cash. It's odd that a funny side effect of the anti-vax crowd is the acceleration of the US financial system to fintech solutions. The shift to cashless travel means using your CAD credit card gets very expensive quickly.
Lessons from the Travel Front
From my little one-week excursion, I've learned a few tricks that will help make your first trip slightly more pleasant than mine.
Business travel is viewed as essential, so every trip is now a business trip. Make sure your agenda includes a short meet up with someone with whom you do business. And then go golfing.
Don't aim to get a COVID test at a US airport. Do that off site. In SFO, the line to get tested before a flight to Hawaii was insane.
Dress warmly for the plane—there are no blankets.
If you're staying in a hotel a little longer (4 days) bring some room freshener.
Don't bother bringing cash, but do get a USD credit card.
Record your booking reference number in your smart phone calendar as it is now the key ID that links together your travel documents.
Don't bother using ArriveCan until you have your negative COVID PCR test. You can't get past that screen.
You may (or will) be required to show your vaccine card but a photo of it on your phone is oddly acceptable.
With not as much to do, you'll spend more time on your screens than you would expect. Bring charge cables and batteries.
Give yourself the same amount of time at the airport provided you have TSA pre-approval (and if you travel often, you know what that means).
On arrival, find the nearest convenience store from which you can supply your own minibar and snack bar.
Think twice if you're attending a conference with intent to meet people or have booth visitors.
Budget up to $350 per person, and unforeseen travel, for COVID PCR tests in the US.
Conclusions
Travel is back but it's a far cry from the pre-COVID golden age. Less comfort, more hassle, higher cost.
---
Check out my book, '