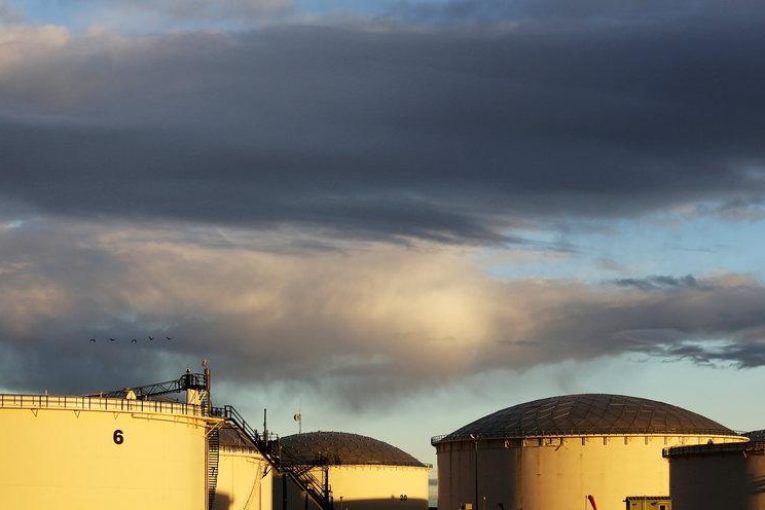 Canadian heavy and synthetic crude oil differentials weakened versus U.S. benchmark futures on Tuesday as market players waited for news on whether the Alberta government will adjust oil production curtailments.
Western Canada Select (WCS) heavy blend crude for June delivery in Hardisty, Alberta, last traded at $14.20 per barrel below West Texas Intermediate (WTI) oil, according to Net Energy Exchange. On Monday, WCS settled at $13.85 a barrel below WTI crude futures.
The heavy crude benchmark grade has been weakening steadily throughout this month's trade cycle.
Alberta imposed production cuts effective Jan. 1 2019 to drain a glut of crude in storage and prop up prices after the discount on Canadian crude hit record levels last year.
Production is capped at 3.71 million barrels in June but the new provincial government, elected in April, has not yet said what the limit will be afterward.
"There's so much up in the air for the industry and such a lack of information," said one Calgary-based market source.
Alberta's crude inventories hit record highs in April despite curtailments, adding to pressure on differentials.
Light synthetic crude from the oil sands for June delivery traded at 60 cents per barrel under WTI futures, widening from Monday's settle of 30 cents a barrel under WTI because of robust supply.
Suncor Energy said this month it was boosting its synthetic crude output, at the expense of heavy volumes, to maximize high-value production and offset the impact of curtailments.
You can read more of the news on source