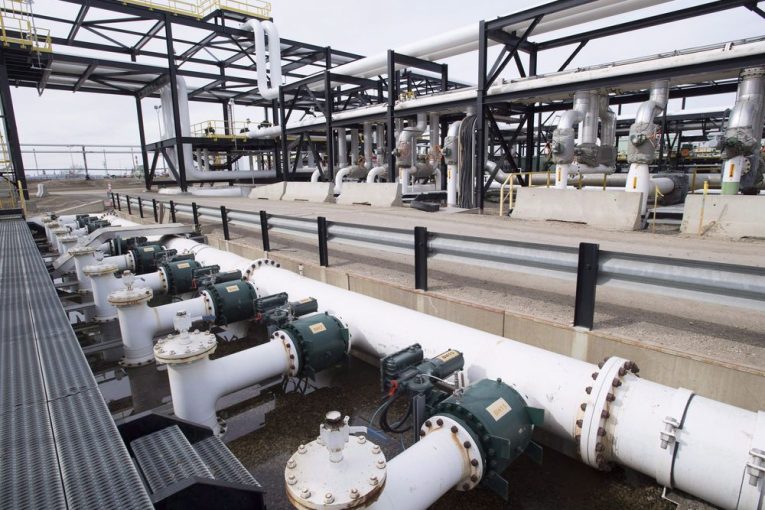 By Ethan Lou
The government of British Columbia will not allow Kinder Morgan Canada Ltd to begin work on public land for its Trans Mountain pipeline expansion until it "meaningfully" consults Aboriginal communities, the Canadian province's environment minister said on Thursday.
Minister George Heyman told reporters in Vancouver that the government will seek intervener status in court cases against federal approval of the project. Heyman said the company needs to meet standards laid out by Canadian law, without specifying the benchmark for consultation to which Kinder Morgan would be held.
"We know with the federal government's approval of this project, the path forward will be challenging, but we are committed to stepping up and fighting for B.C.'s interests," he said. "We will continue to explore every tool possible."
Kinder Morgan Canada did not immediately respond to a request for comment.
Shares in Kinder Morgan Canada fell as much as 5.7 per cent shortly after the minister's comments, while shares in Houston-based parent Kinder Morgan Inc dropped as much as 2.0 per cent.
The prospect of Kinder Morgan Canada's project has become more uncertain since the Green Party-backed alliance came to power in B.C. in June and vowed to use "every tool" to fight the expansion.
The project would almost triple the capacity of the current Trans Mountain pipeline to the west coast. Canadian crude producers, whose landlocked product trades at a discount, say they need the expansion to access new markets and command better prices.
The expansion has federal approval, but faces opposition from B.C.'s ruling left-leaning New Democratic Party (NDP) and the environmentalist Green Party that props it up.
The parties, who together form a legislative majority, ousted the pro-business Liberal government in June after a cliffhanger election in May.
No one doubts the Bank will raise rates again soon; what isn't clear is how the Canadian economy will react, since it's all unprecedented
Both the Bank of Canada and the U.S. Federal Reserve will meet in the coming days and weeks to deal with some unfinished business
Canada's Cenovus Energy Inc said on Tuesday it would sell its Pelican Lake heavy oil operations in Alberta for $975 million and the oil company is also considering sale of …
The tabloid which is almost 100 years old snapped up by owner of Los Angeles Times, Baltimore Sun and Chicago Tribune
You can read more of the news on source