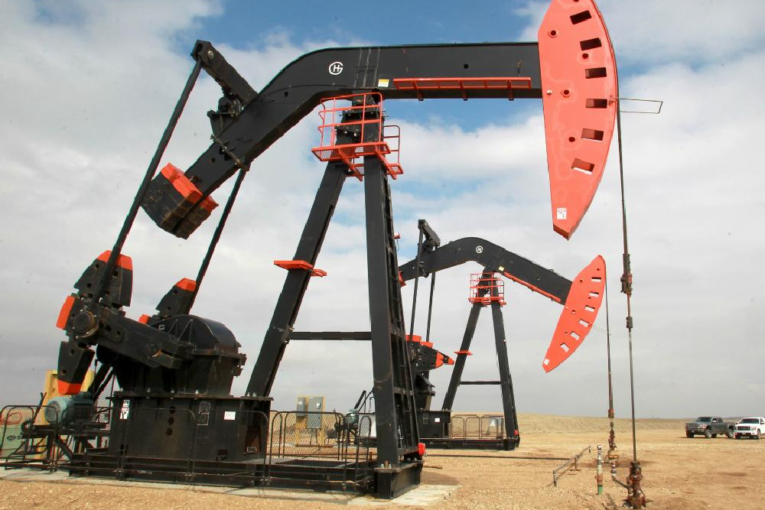 Baytex Energy Corp. slid the most in more than two years after agreeing to buy rival western Canadian oil producer Raging River Exploration Inc. in a $1.6 billion deal that threatens to dilute its per-share earnings.
Raging River investors will receive 1.36 common shares of Baytex for each share they own, the companies said Monday. Baytex Chief Executive Officer Edward LaFehr will remain in his post, and Raging River CEO Neil Roszell will serve as chairman.
While the deal creates a "more investable" producer with a better balance sheet and a stable of assets stretching from northern Alberta to southern Texas, the all-stock transaction waters down its 2019 cash flow per share by 19 percent, Greg Pardy, an analyst at Royal Bank of Canada, said in a note. Raging River shareholders also may be "somewhat frustrated" by the deal, since the company's growth, margins and balance sheet may have been better as a standalone entity, Raymond James analyst Chris Cox said in a note.
Baytex slid as much as 14 percent to $4.39 in Toronto, the biggest intraday drop since March 2016. Raging River fell as much as 8 percent to $5.78, its largest skid since January 2016.
After the deal's expected close in August, Baytex will have heavy and light oil assets across North America, including about 260,000 acres in Canada's emerging East Duvernay Shale basin and 36,000 barrels of daily production from the Eagle Ford in Texas. Combined with holdings in the Viking, Peace River and Lloydminster plays, total output will be about 100,000 barrels of oil equivalent a day. The deal also brings down Baytex's debt-to-cash flow.
Canadian Imperial Bank of Commerce and the Bank of Nova Scotia are co-financial advisers to Baytex. GMP FirstEnergy is exclusive financial adviser to Raging River.
You can read more of the news on source