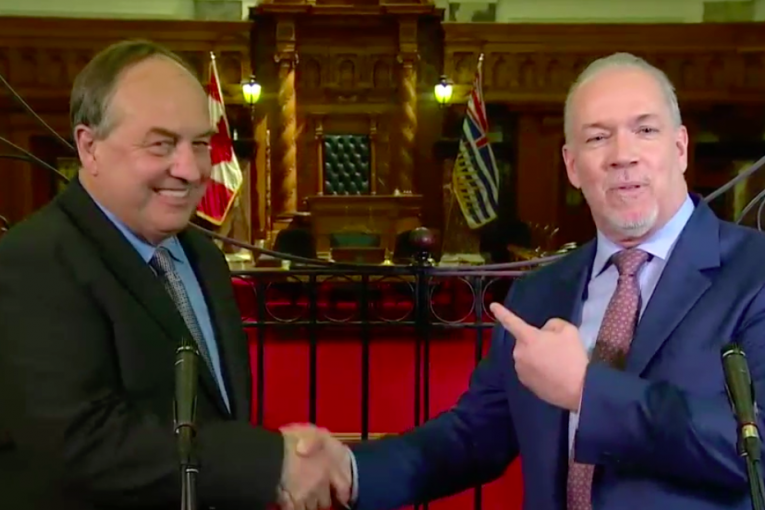 VANCOUVER—Merran Smith, executive director of Clean Energy Canada, made the following statement in response to the B.C. NDP and B.C. Green Party agreement:
"Today John Horgan and Andrew Weaver laid out shared priorities for building a diverse, competitive and clean economy in B.C., which is key to securing the province's ongoing prosperity and British Columbians' well-being.
"The transition to a clean economy will require new infrastructure that will support growth and create jobs across British Columbia. From cleantech, to mining, to forestry and other sectors, British Columbians and local businesses will benefit from leadership that balances the environment and economy.
"Our analysis has shown that British Columbia would see 270,000 new jobs created in the next decade if the government implements a well-designed clean growth and climate strategy, as the NDP and Greens have committed to do.
"We look forward to working with the NDP and Greens to implement the responsible, progressive agenda they have laid out for British Columbia."
KEY FACTS
Investing in clean energy creates jobs and economic growth:
A 2015 study by Clean Energy Canada and Navius Research found that strong climate leadership would attract an additional $5 billion of renewable energy investment to British Columbia over the coming decade.
Clean Energy Canada estimates that, with a well-designed clean growth and climate strategy, 270,000 jobs would be created in B.C. by 2025. For instance, British Columbians would see 210,000 jobs added in the knowledge and service sector, 35,000 in the resource sector and 29,000 in clean energy and technology as the province works to cut carbon pollution and build a clean growth economy.
You can read more of the news on source