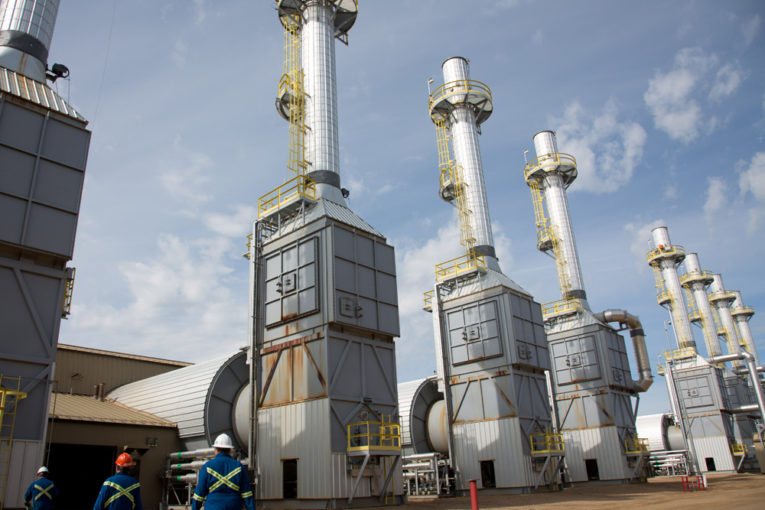 Lake Louise, Alta. • From low oil prices to renewable energy competition, Canada's oil and gas sector has seen plenty of difficult disruption in recent years, but it's eagerly embracing the next big thing: data science.
The availability of data is exploding and is enabling deep insight to make faster decisions and drive down production costs, making Canadian production more competitive with other sources, Judy Fairburn, chief digital officer at oilsands producer Cenovus Energy Inc., said Friday.
"Data has become as precious to us as the resources we produce," Fairburn told the Bennett Jones Lake Louise Business Forum here. "Data is the new oil."
Over the past year companies have learned to use data to improve many aspects of their business, from drilling wells more efficiently to optimize the use of steam to produce oil from the oilsands.
Employees in all parts of the business, particularly younger staff who are comfortable in the digital world, are driving the change, she said.
Canadian companies are following in the footsteps of producers in the Permian basin in the United States, like Anadarko Petrelum Corp. and BP PLC, which partnered with Silicon Valley data science firms to harness data to improve their performance.
The digital opportunity is as significant to Canada's oil and gas sector as improvements in environmental performance, Fairburn said.
"You start off with it being off to the side, and the key to success is integrating it in the way you do business," she said.
Silicon Valley entrepreneur Gary Kovacs, the former CEO of Mozilla Corp., where he led the development of the Firefox browser, told the meeting that 90 per cent of the world's data was created in the last two years and less than seven per cent is indexed.
The oil and gas sector is an obvious area of focus for Silicon Valley because of its potential to turn data availability into economic value, he said.
"The possibilities are significant," he said. "Oil is a commodity and so the differentiation is not that significant, so it's about the cost of recovery and refining. Now that we have such an amazing amount of data, if you use it and you have the right ability to apply artificial intelligence and algorithms and machine learning, it should give you a significant advantage on the cost side."
Peter Tertzakian, executive director of ARC Financial Corp., said data science is challenging the old oil and gas industry adage that "if you have good rocks you will do well."
With oil prices expected to remain flat due to abundant global supplies, companies that play the old basic game will do OK, but it's those that use data science that will tilt things in their favour, he said.
The new value proposition is that better information will squeeze more value out of those rocks, he said.
"The oil and gas business is on the cusp of new rules, and the basic game is insufficient," Tertzakian said. "Data science gets you in the winners' circle."
Companies still relying on the direction of oil and gas prices should instead look at what they can do to profit from disruption.
"The outlook is for you to make," he said.
About 200 business leaders met at the annual event to discuss how to navigate accelerating disruption.
"We are living through something that resembles an inflection point," said Perry Spitznagel, vice-chairman of Bennett Jones. "Most of us would agree that technology, the digital world, are the most important disruptors of what we are living through today."
Financial Post
You can read more of the news on source